"This shop is part of a social shopper marketing insight campaign with
Pollinate Media Group
™ and
People StyleWatch and InStyle magazines
but all my opinions are my own. #pmedia
#PeopleInStyle
http://cmp.ly/3/8vNxcO
"
It's really no secret that I have a lot of clothes. I love shopping and keeping up with trends. Even with a pretty loaded closet, I get the "I have nothing to wear" blues on a semi regular basis. Don't we all? I love getting inspired to create new, fresh looks with pieces I already have.

The best way to get that inspiration, is a fantastic magazine. InStyle and People StyleWatch are both filled with hot trends, new looks to try and easy guides to putting looks together. My I love the internet and all, but there's just something about grabbing your page markers and going to town.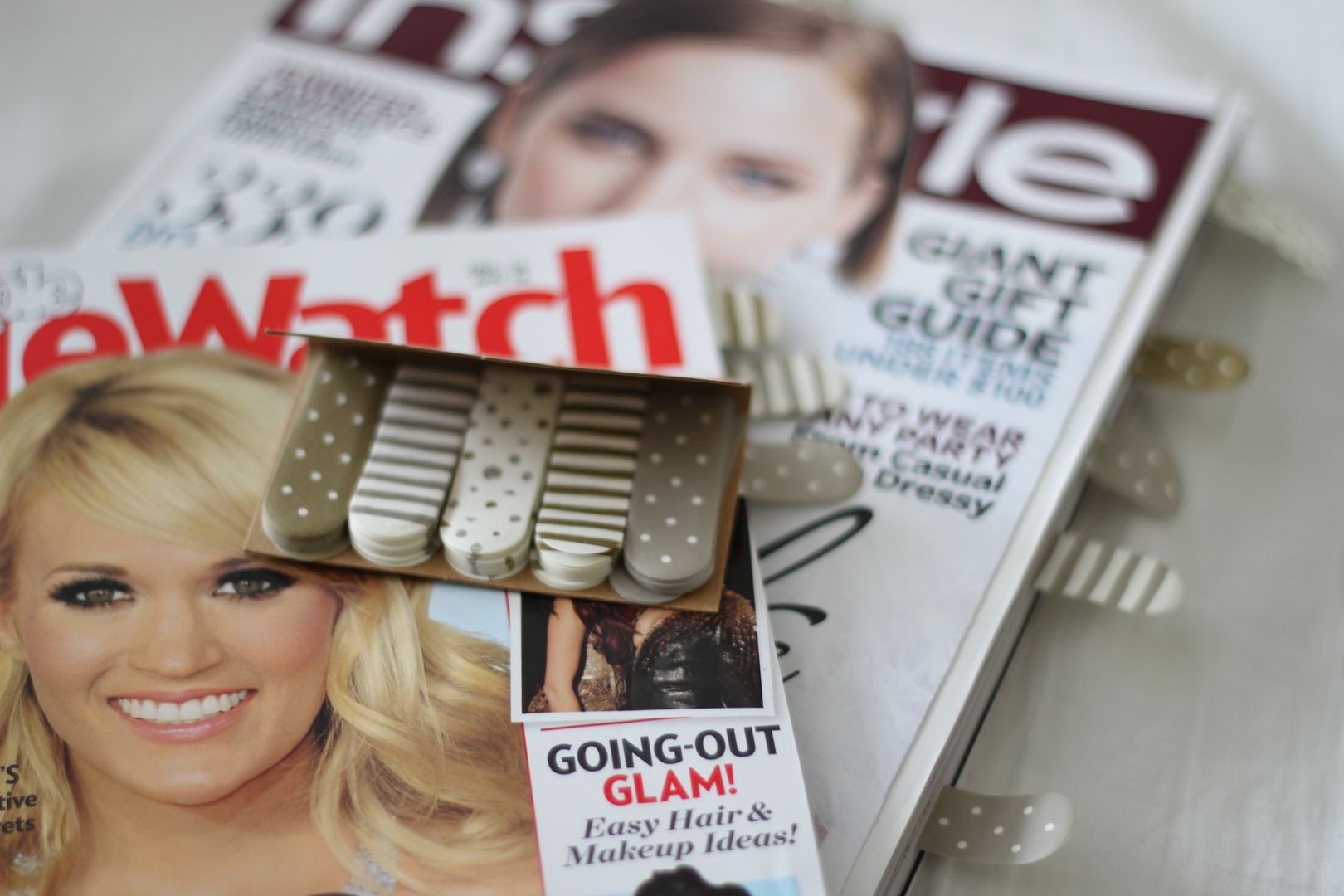 It hit me, when I was in bed, carefully adding markers to nearly every page, that I didn't have a travel outfit planned. Why? Because I typically don't care, jump in the car looking like a mess and end up embarrassed when we get where we're going. Not this year, I tell ya! In this fantastic guide to holiday looks, included was a "Trip Home" look, which I loved. I also couldn't stop browsing all the fabulous statement sweaters they had listed.

What came of all those marked pages, was a travel outfit that is comfortable, includes the layering trend that is all over everywhere and best of all? Budget friendly.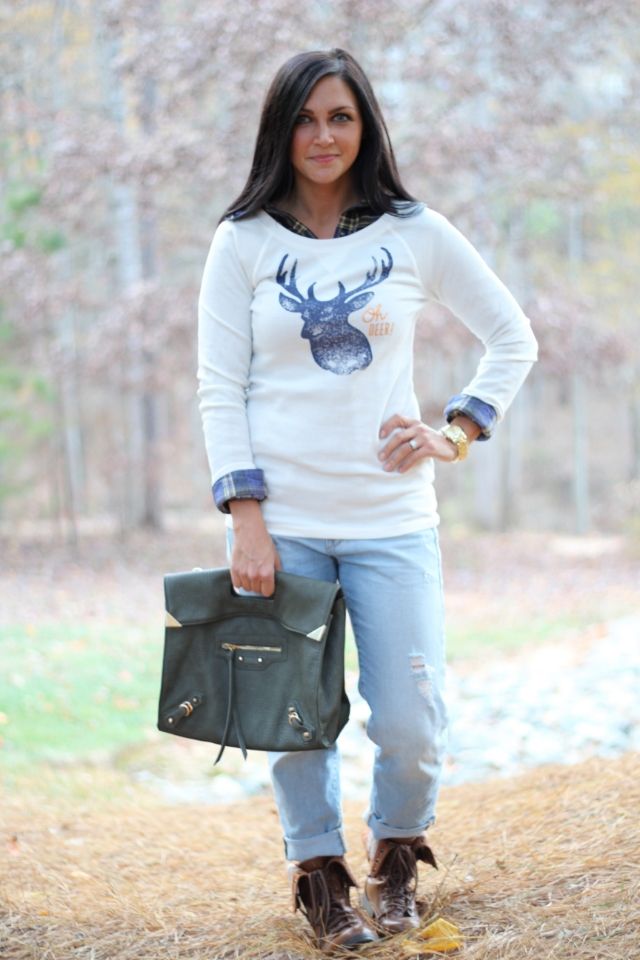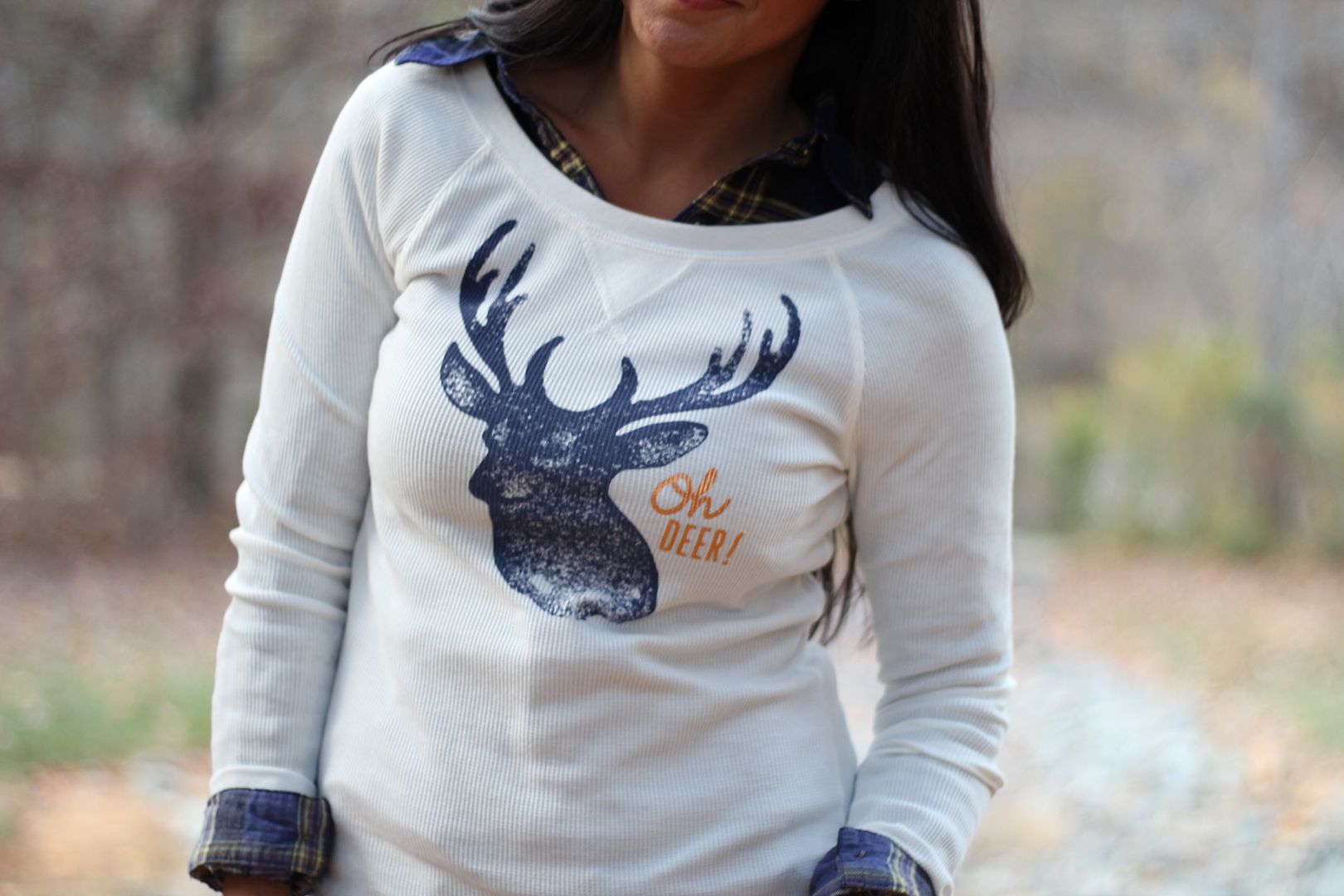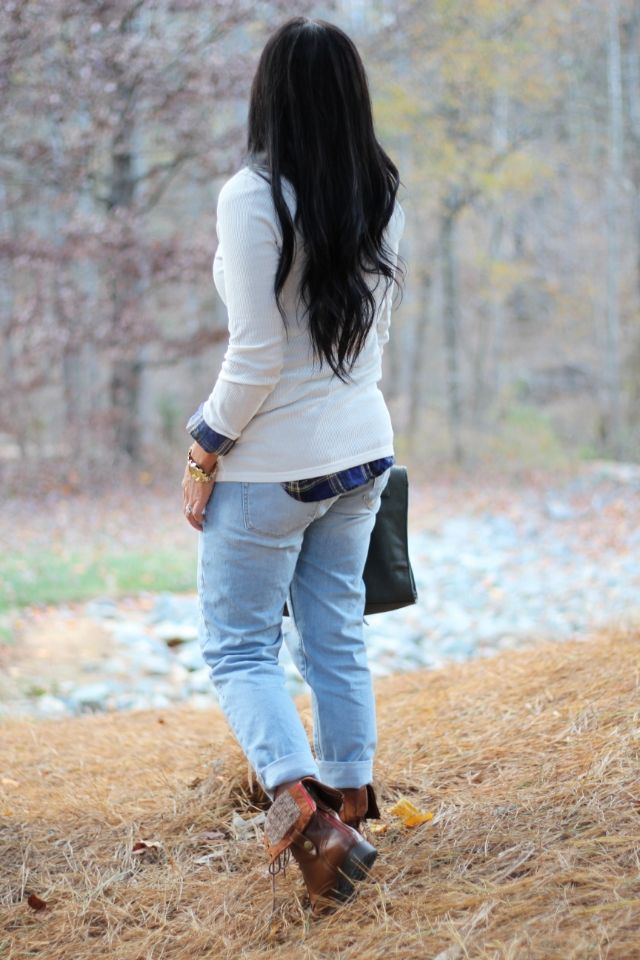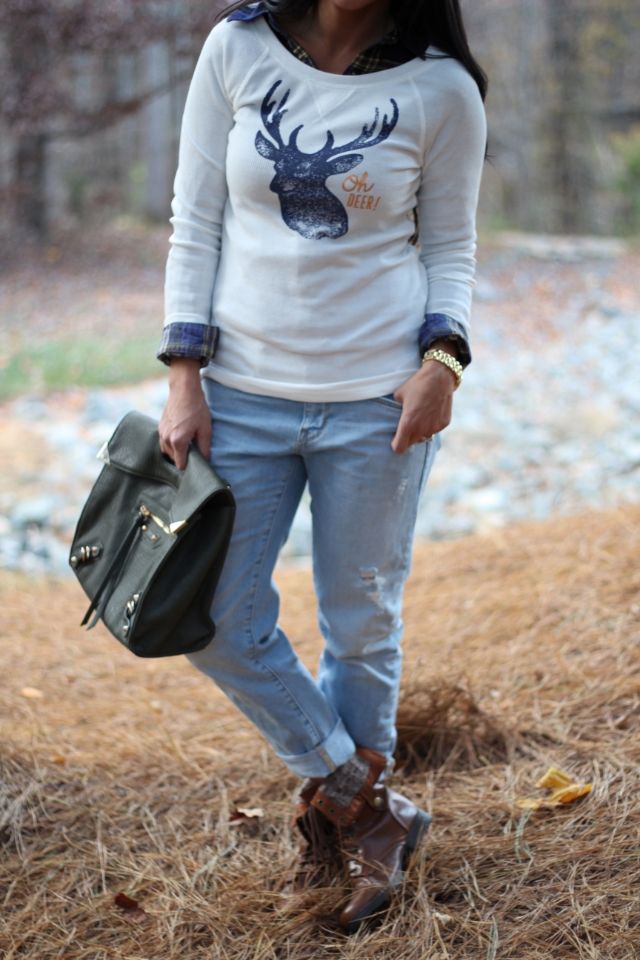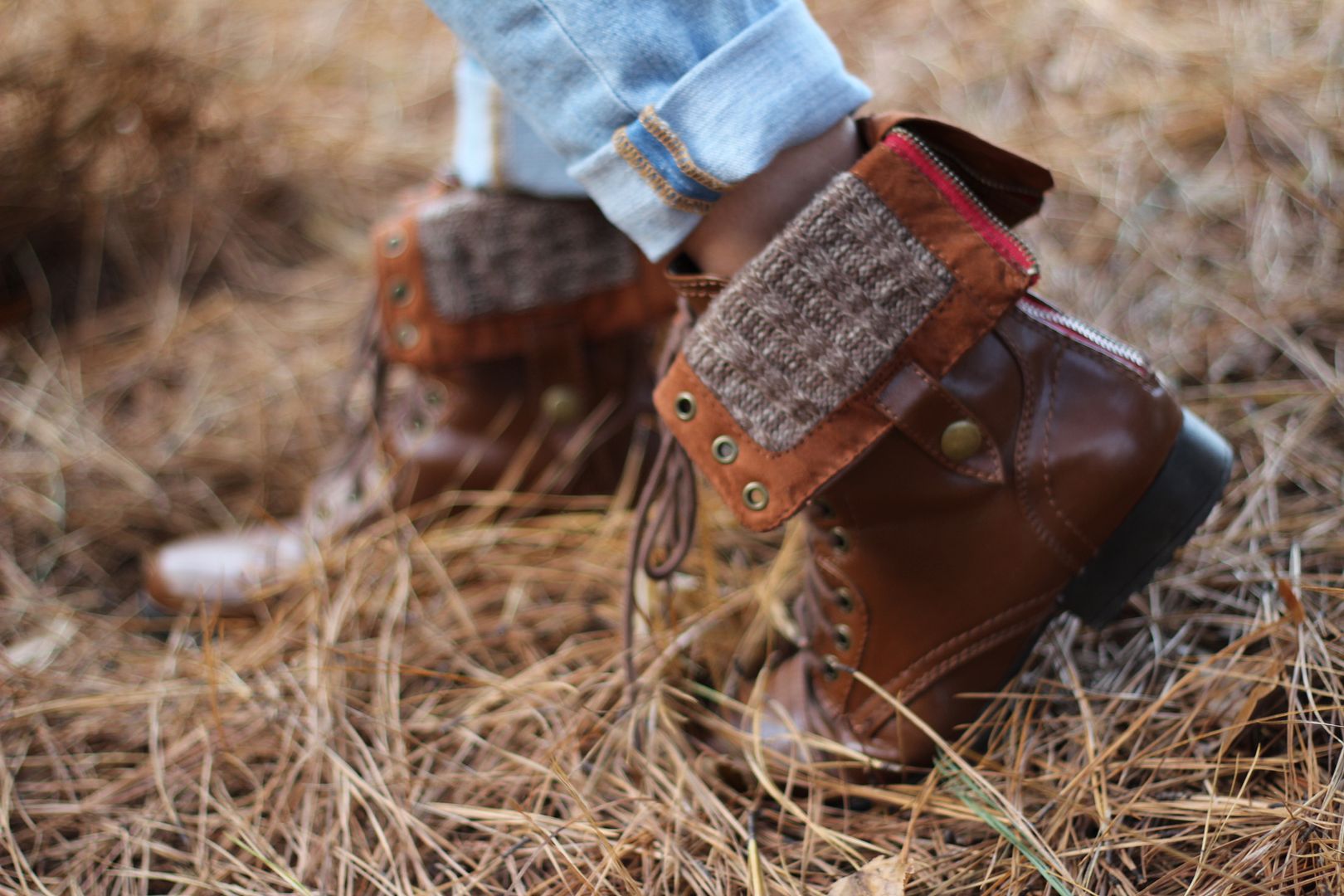 Boyfriend Jeans: Gap - sale $22.99 |
Flannel: Target, Old - $8.98|
Sweater: Old Navy - 12.94 (used coupon to make it $7.47) |
Shoes: JustFab - $39.95 (50% off your first pair!)|
Bag: JustFab - $39.95 |
Watch: Target - $16.99 (used a coupon to make it free!)

Grand Total: $119.34 for a look that can take you right from the car or plane, to dinner with your family. Boom!
Until 12/7 at Target, there is a promotion to get a hearty dose of inspiration for a steal. When you buy 1 InStyle magazine and 1 People StyleWatch in the same order, you'll get a $5 Target gift card! Honestly, both of these December issues are really great. There are tons of holiday looks, including what to wear to Christmas parties, work events and more. Hurry and go snag this deal before 12/7!