This post is part of a social shopper marketing insight campaign with Pollinate Media Group®
, PEOPLE Magazine & Hershey's, b
ut all my opinions are my own. #HersheysPeople #pmedia
http://cmp.ly/3/8vNxcO
This whole school mom thing has really been a shock for me. I'm not used to being out of my pajamas before 10am, packing lunches for the pickiest eater ever, or spending 1-2 hours a day on the school drop-off/pick-up.
The latter was probably my biggest shock. Since we're currently living in a different school district until our house is done, the drive time is quite a bit. About 15 minutes each way equals at least an hour just in driving. I then, in some kind of space world, thought the pick-up line would be a slow and steady move that would take a few minutes. What a joke. I never expected to wait in a line that turns 2 streets outside of the school. I also, didn't expect parents get there up to an hour before school lets out. But I understand. The front of the line is a 20-30 minute difference from the back. So, I get there early. And I get bored. Really bored.
The first week or so, I sat there scrolling back hours in my social media feeds while Callan napped in the backseat. I thought about all the things I wished I had and decided to make a "Mommy's Time Out Bag". Since that time in line is basically an amazingly awesome quiet time for me, I wanted to fill it with things I don't necessarily get to do other times.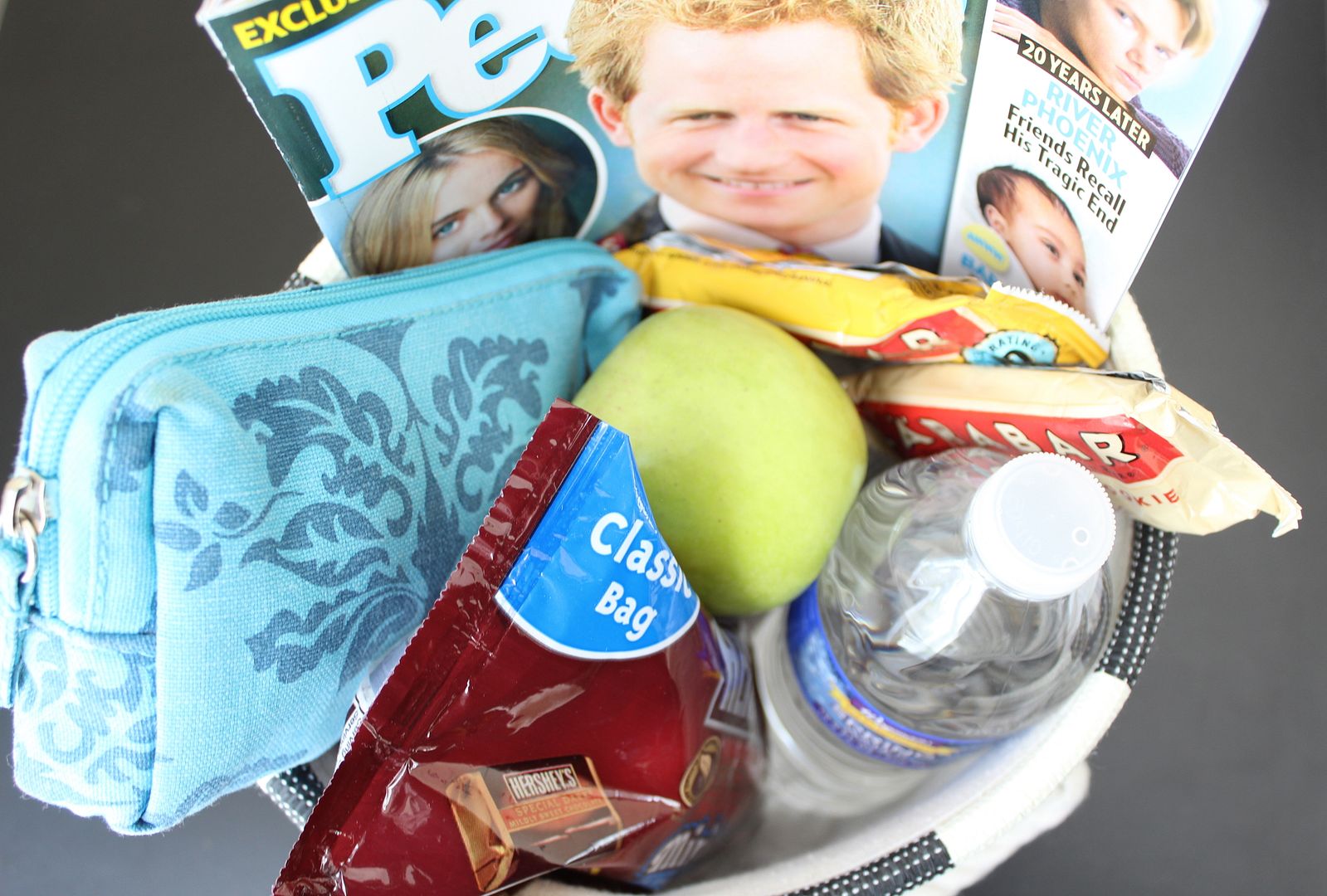 First up, PEOPLE Magazine. I need to know what's going on with all my celebrity faves. And what mom ever has time to sit in the quiet and read a magazine? (Unless your locked in the bathroom, of course) This has seriously become my favorite things to do. Frequently, I paint my nails right before, the read away as they dry. Of course, my window is down and my feet are on the dash. It really is heaven in that pick-up line.
While my basket has a few snacks, like bars, apples and bottled water, it needs some sweetness, too. I try to eat pretty healthy and that has always included a little dark chocolate. I absolutely love Hershey's dish candy classic bag that is all dark. I will be buying it to give out for Halloween. We need to have candy, but I doubt we'll get many trick-or-treaters. That means plenty of stockpile for me!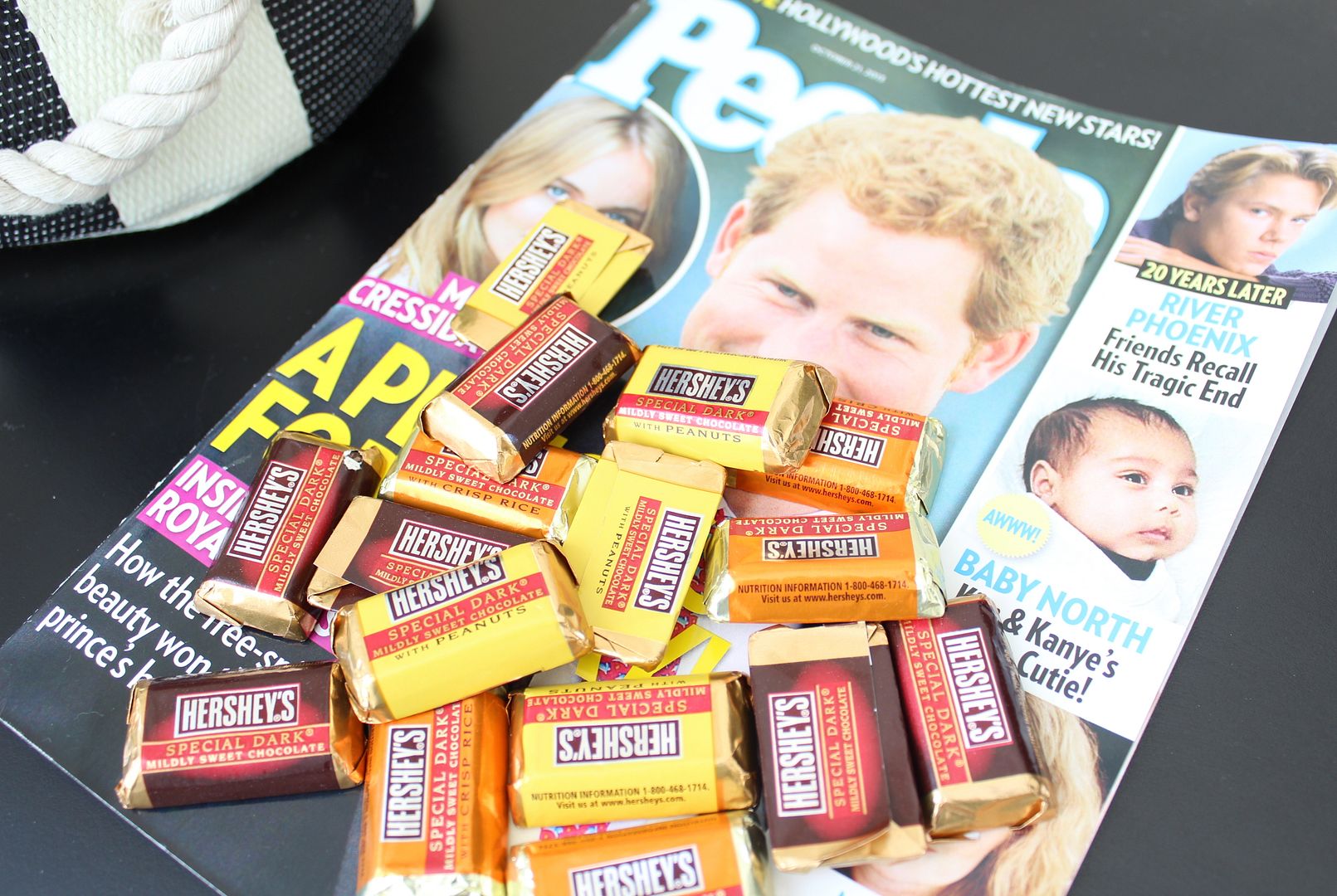 In my bucket is small toiletry bag with lotion, lipgloss, hair clips, headbands and nail polish. You never know when you're going to make an unexpected stop after school, or who you're going to see, for that matter!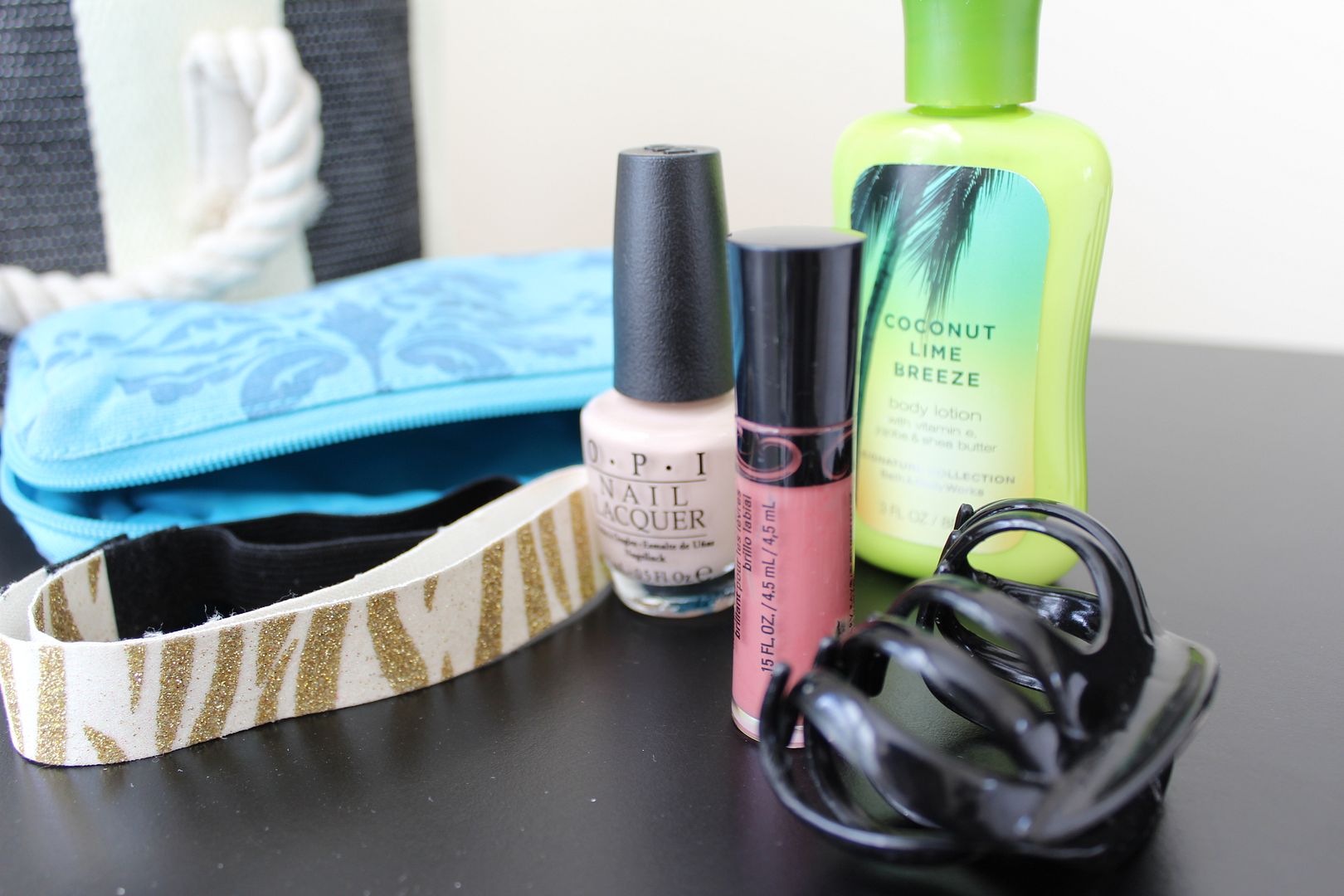 Are you a pick-up line mommy? What do you do to beat the boredom? I think it's time for a Mommy's Time Out! Grab yourself a basket, a PEOPLE Magazine and your favorite Hershey's candy. Seriously. You won't regret it!
Head over here, while supplies last, to print a coupon for Target that will save you $2 off your purchase, when you buy both Hershey's dish candy and a PEOPLE Magazine. The Hershey's candy will also be perfect for Halloween!