In a season filled with gift buying, money spending and serious cases of the "gimmes", it's so refreshing to see giving back. Macy's has chosen Haiti, the poorest country in the Western Hemisphere, to support through employment in their fair trade, Heart of Haiti line.
The program currently employees 780 artisans, who they pay in excess of fair wage, so they are able to make a living, feed their families and send their children to school. Macy's Heart of Haiti upholds the belief that "trade not aid" is a powerful way to create sustainable work and much needed financial opportunities.
The collection at Macy's features over 40 home decor items including metalwork, quilts, jewelry and paintings, that are made almost entirely out of recycled and sustainable items. If you go to the Macy's site, you can meet the artist who have created some of the beautiful pieces. Some of them had planned to leave the country, now decide to stay to train the next generation, because of this new partnership.
These stars were sent to me as an inspiration to talk about the stars in my life.
I have them hanging on my stair bannister, mixed in with the Christmas cards I've received this year. With all the smiling faces of family and friends who have been stars in my life. My husband, my sweet boys, parents, sisters and brothers are people I can count on. People you won't find a paparazzi picture of in a magazine, but they are stars to me.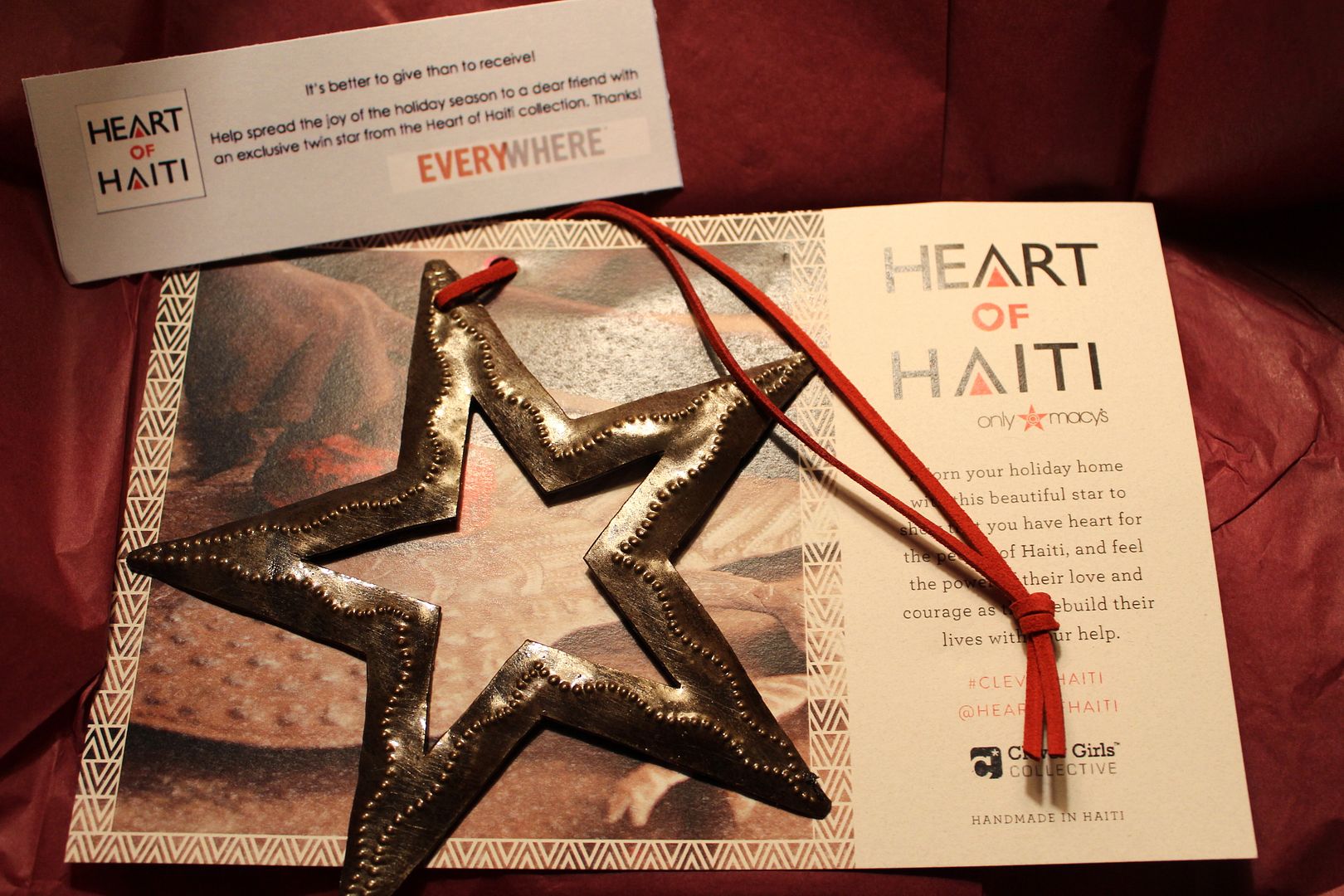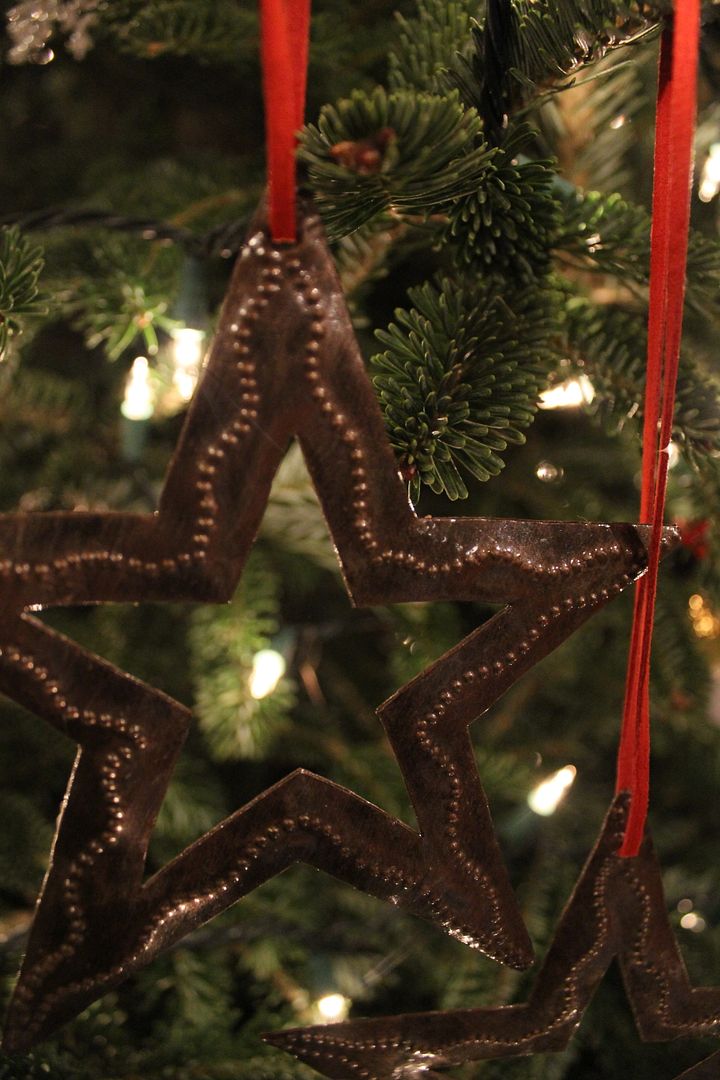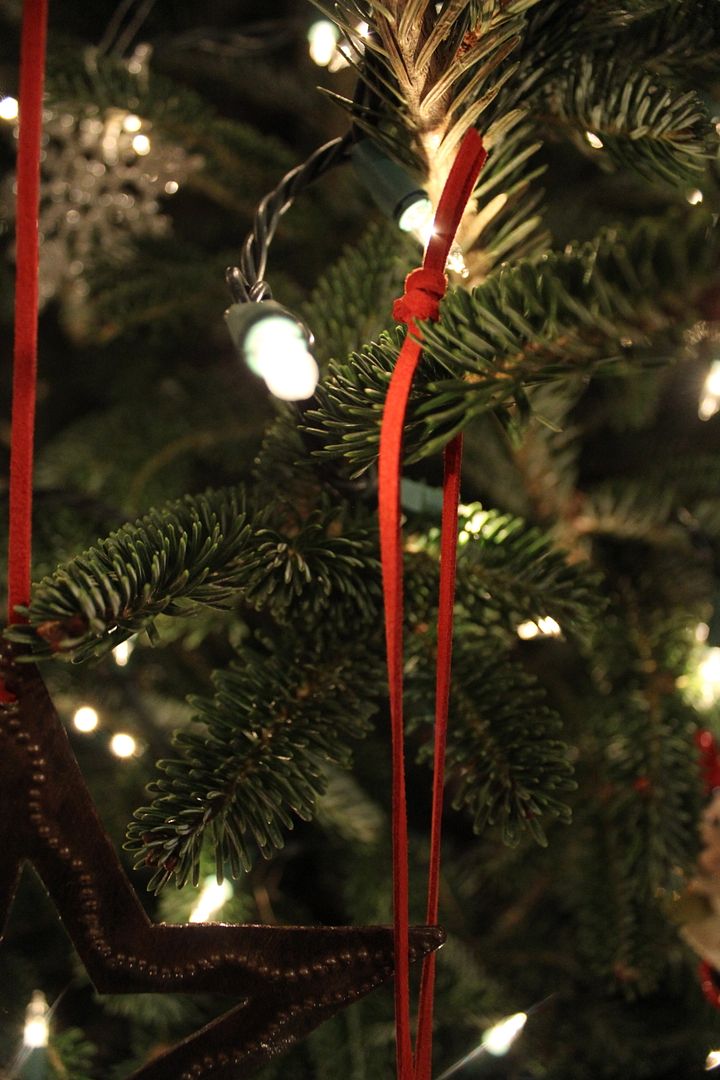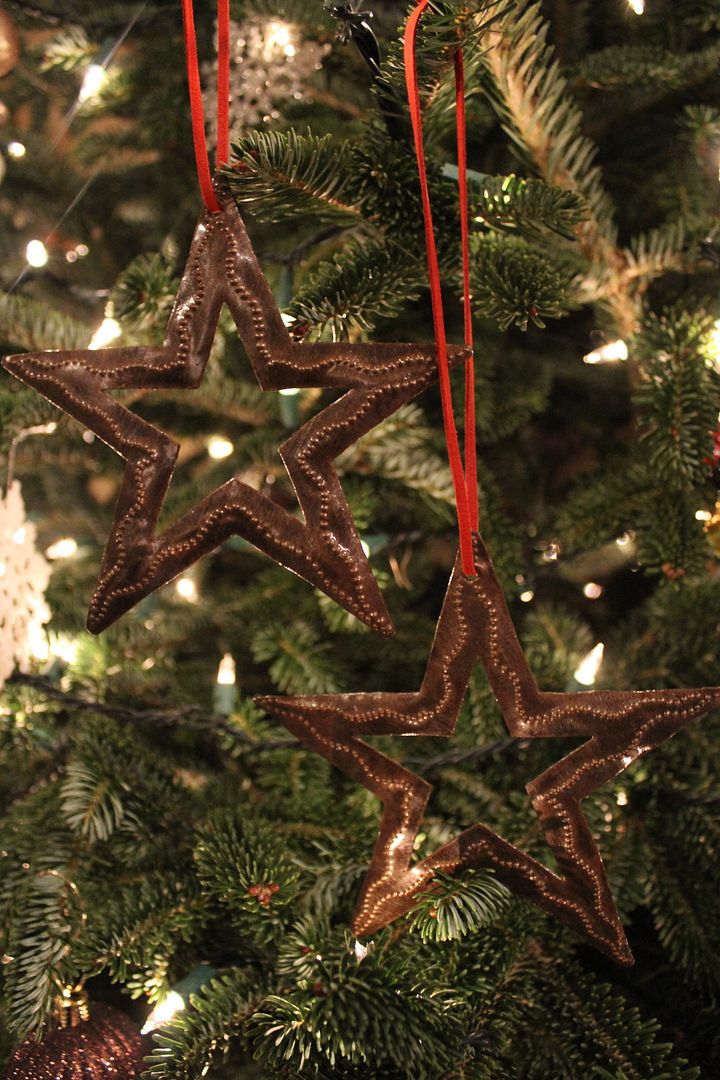 This year, why not give a gift you know will impact much more than it's recipient? Shop Macy's Heart of Haiti line. There is something in the line for every star in your life.
Purchasing items from the line is an easy way to contribute to the Haitian community, which after the devastating effects of hurricane Sandy, needs help more than ever.
I was selected for this opportunity as a member of Clever Girls Collective, and the content and opinions expressed here are all my own. #CleverHaiti