You know those baby's first moment pictures that are completely magical and full of love for the new little life in the world? Once you take your eyes off the baby, you are suddenly disgusted by the shame that is: The Hospital Gown.
The blue and white, tie in the back leaving your butt cheeks showing, gown that who knows how many other mother's wore.
I knew when I was pregnant with Callan that I didn't want that gown in my pictures. So, I did a little research and found the amazing PUSH! Delivery Gowns.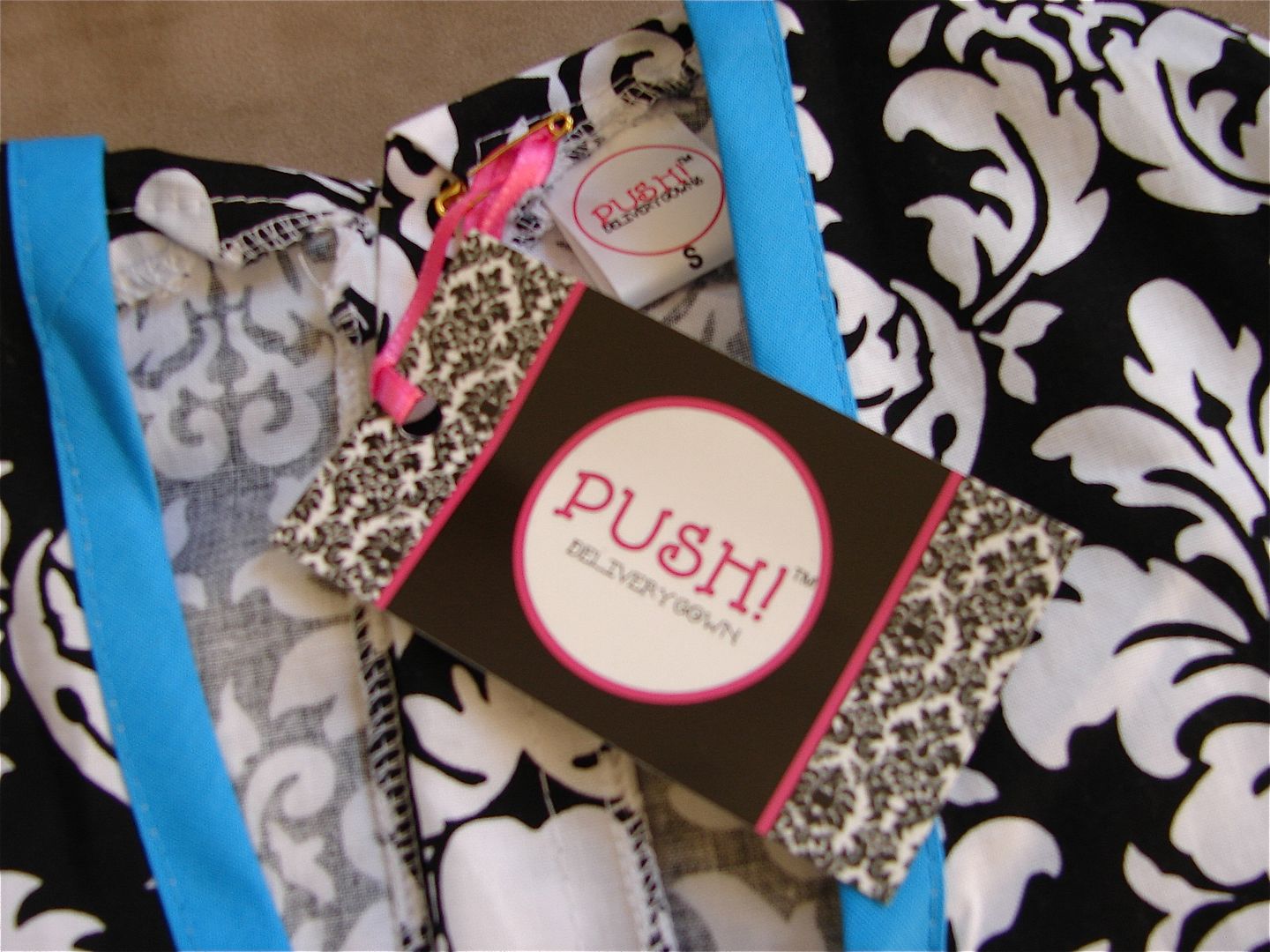 They come in all different patterns and colors and are completely adorable.
There are snaps all the way down the back making sure you don't give any of your visitors a peep show. There are also snaps down each sleeve to make easy access for IVs and blood pressure cuffs.
Now, since baby Callan decided to sneak his birth in a couple days early, I didn't get to actually wear my gown for his birth. Total bummer. But this package was waiting on me when I got home from the hospital.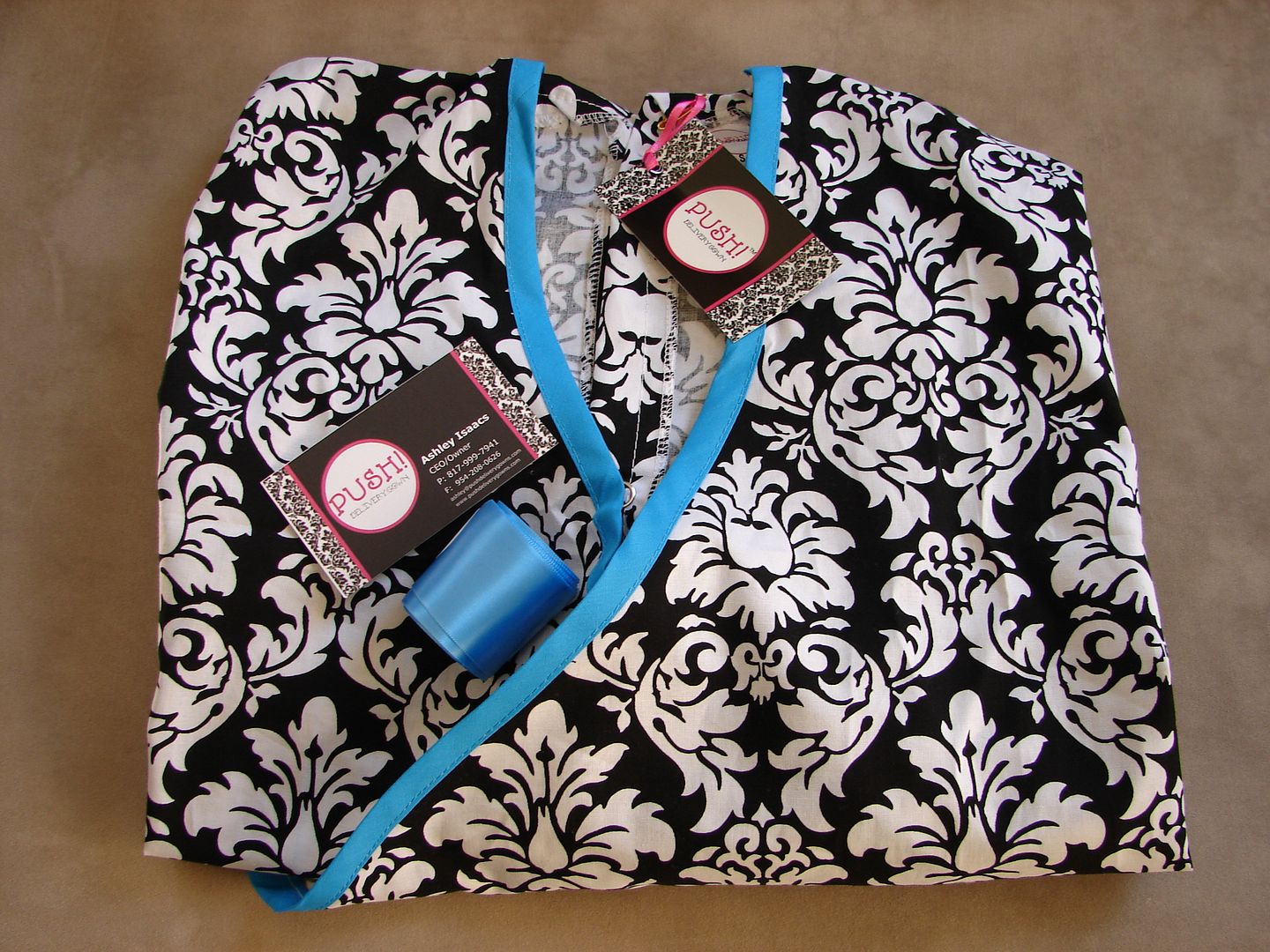 Lets not judge the 4 day post-baby puffy face, mmkay?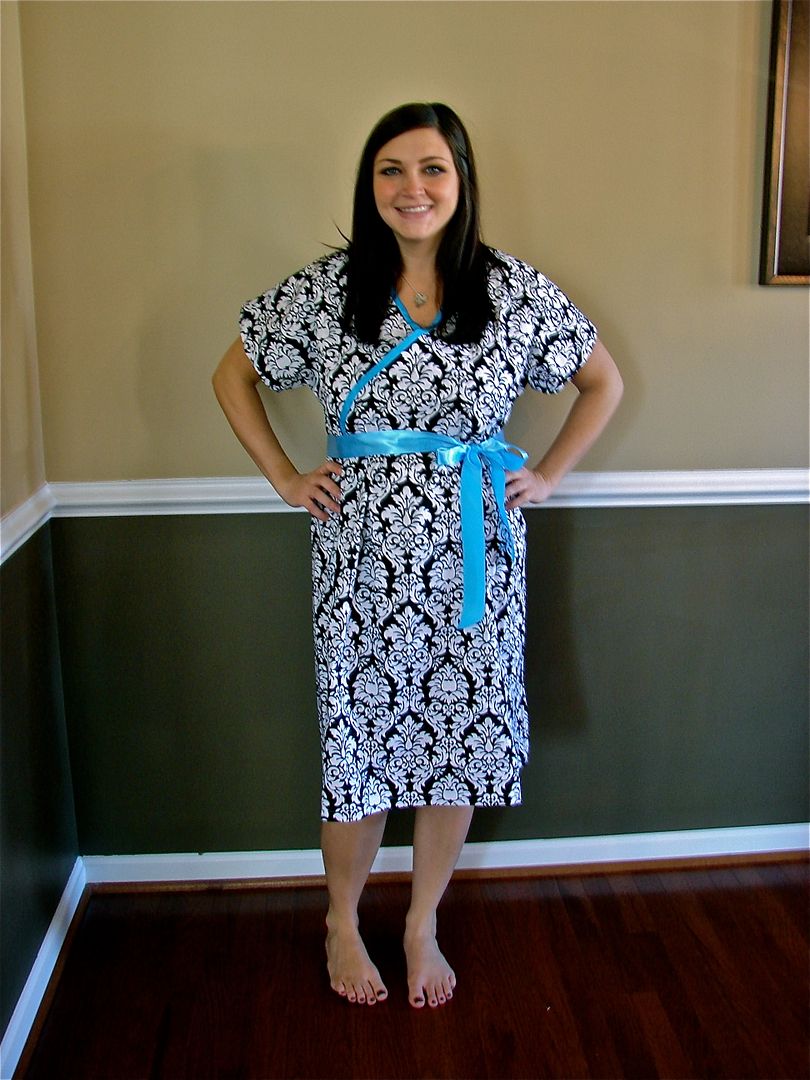 I was still so excited for my gown! I wore it constantly for the first several days. The last thing I wanted after a c-section was pants smashing my stomach. The cross over front made me feel cuter than wearing a regular nightgown and it makes for easy nursing.
Ashley Isaacs is a seamstress and started PUSH! Delivery Gowns after delivering her own children in the old hospital gowns. She has also recently started Matthew's Armour, making hospital gowns for little ones headed to the hospital. Your little ones can dress up like a princess or super hero to make a hospital experience less scary.
If you are pregnant or know someone who is, go check out PUSH! Delivery Gowns! What a perfect shower gift! Right now, there is contest going on their Facebook page. Once they reach 1000 "likes" they will give away a gown! So go like them and say I sent you!
Thanks so much, Ashley for my beautiful gown!
I received the gown pictured above in exchange for my review of the product. I was in no other way compensated.