When the people in my house are sick, my first instinct is to cook. Something to warm them. Something that taste good enough to ease the discomfort. Something to make them smile.
This school year, we've battled quite a large amount of sickness. After years with only a handful of doctor visits, we've been far more than a handful of times since September. And it's not just the one actually in school who's sick. It's everyone. Coughs, strep throat, sinus infections and the inevitable runny nose. Poor Cooper has seriously had one for 3 straight months. I'm relying on Kleenex to keep his little nose from getting chapped as he keeps trying to "blow one more time". And thanks to Kleenex, he doesn't look like Rudolph from all that blowing.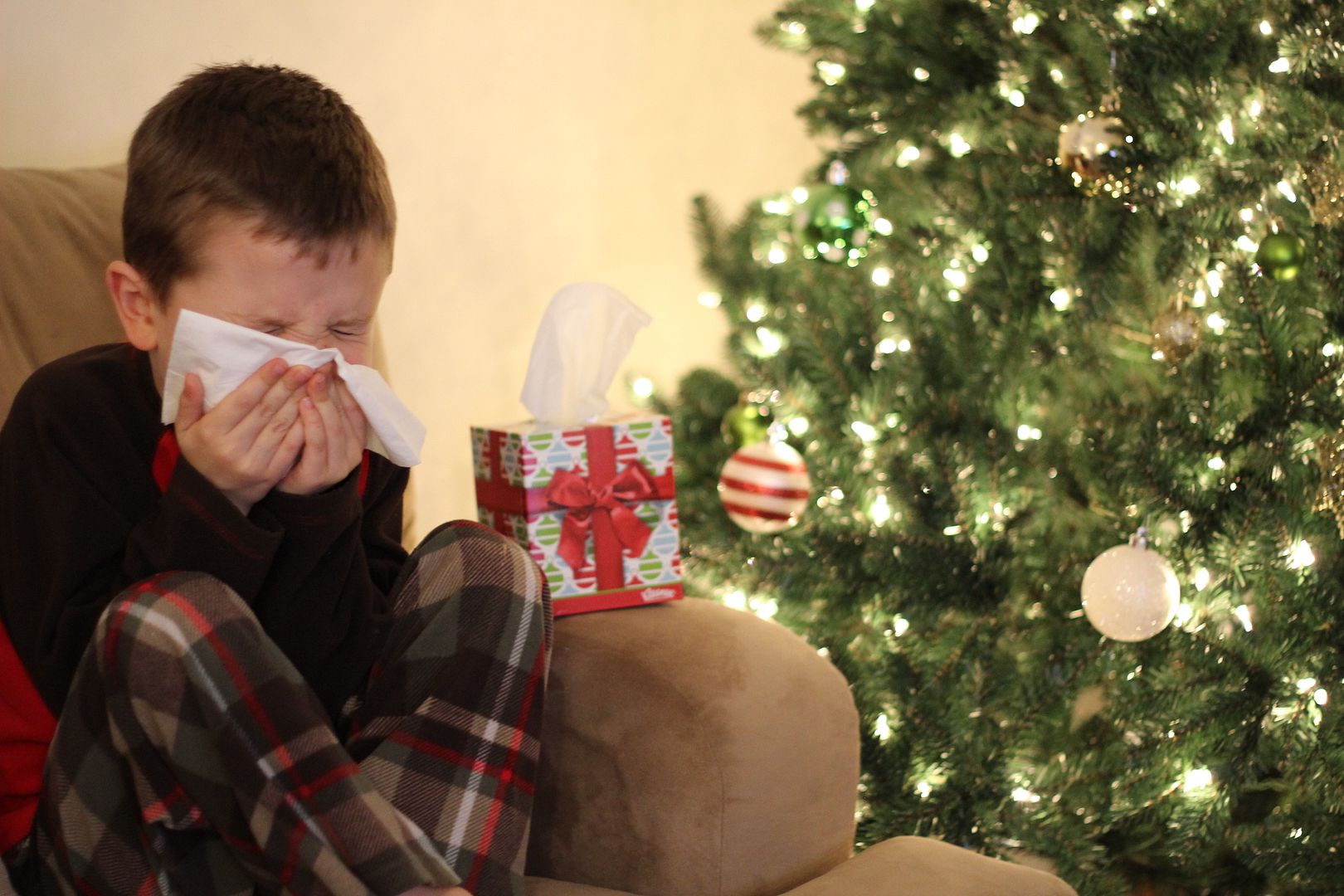 At least if I'm going to have boxes of Kleenex sitting all over my house, they are these adorably festive packages!
Right now at Target, you can use
this coupon
to save $1 off a multi pack of Kleenex tissues.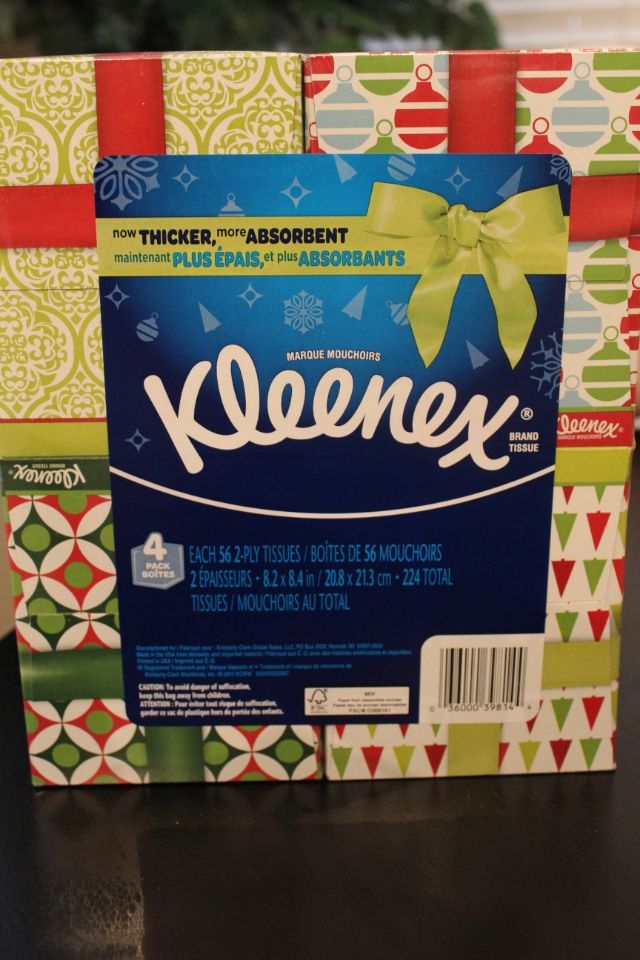 It's been really rainy here lately, just to add to all the sniffles, and I wanted to give my little man something to make him smile after school yesterday. I pulled out an old faithful recipe, written on crumpled paper, that has been stained with softened butter splatters. It's been used so many times, I can't even count. Most of those times to bring comfort to my family, or to take to someone who could use a little cheer at their home.
The start is my no fail crust, which is an easy, 3 ingredient recipe passed on from a family friend.
That crust is filled with silky chocolate, which is pretty much the cure all for anything, right?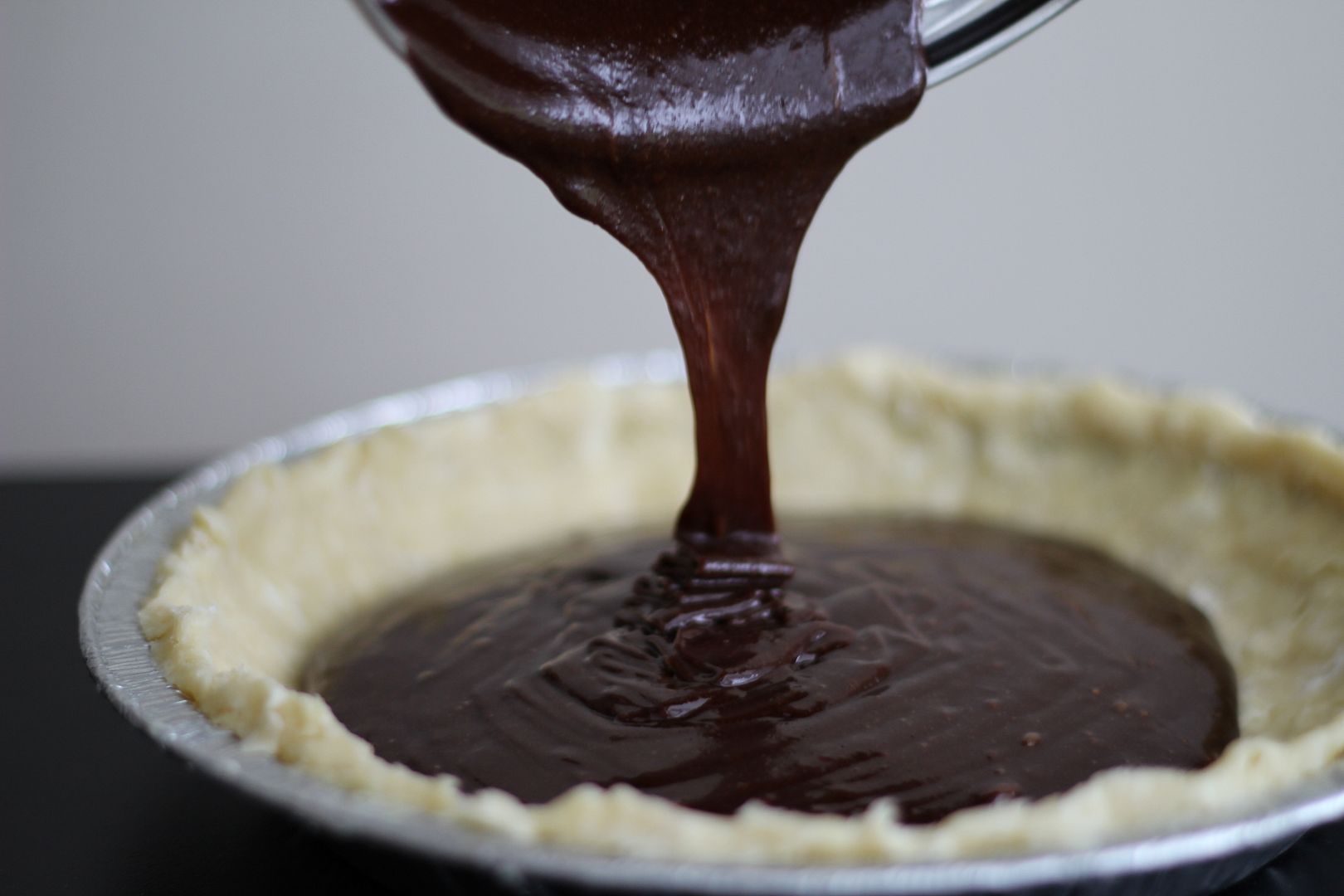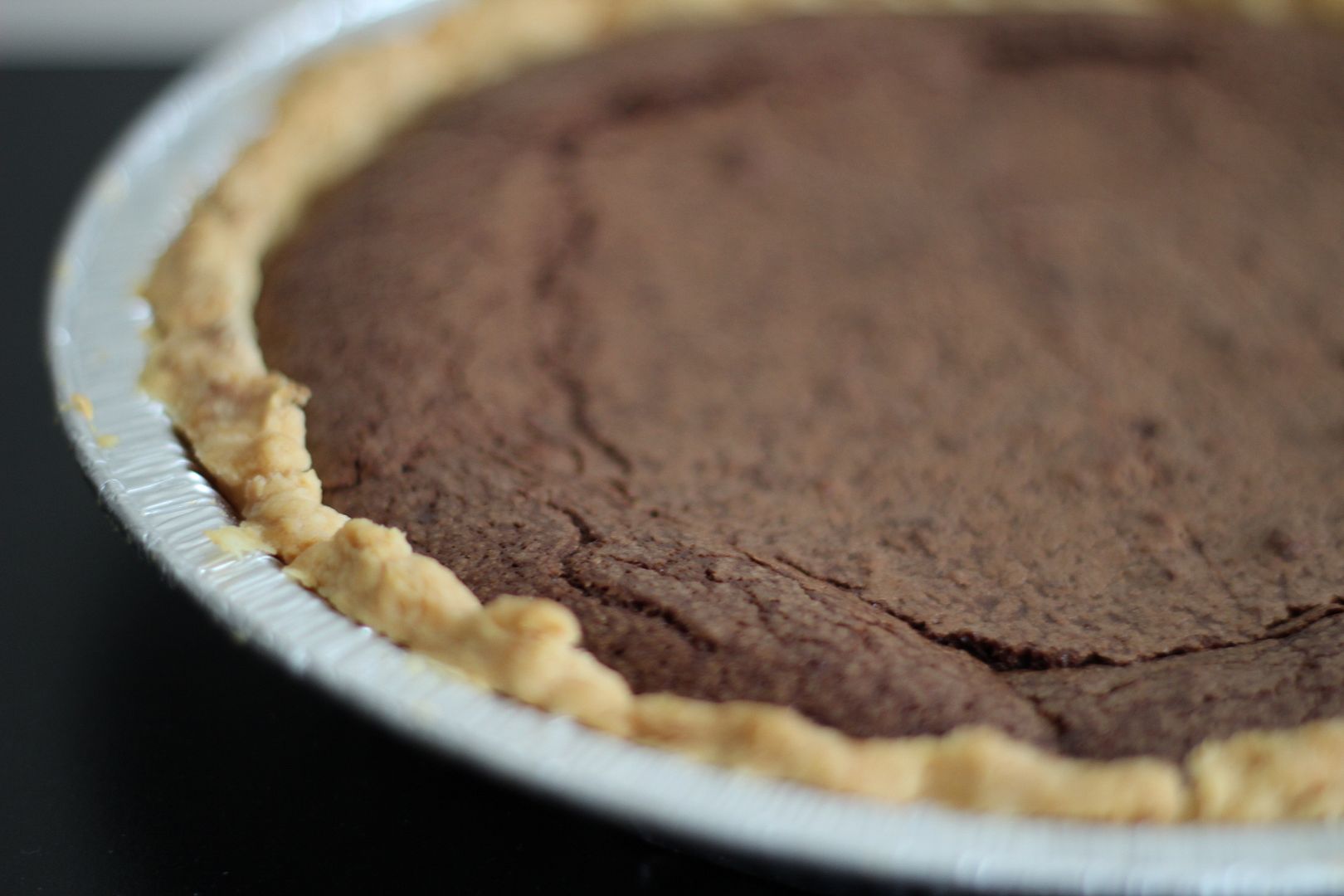 And to make this pie go from perfection to comfort food perfection, homemade whip cream and crushed candy canes are added to the top.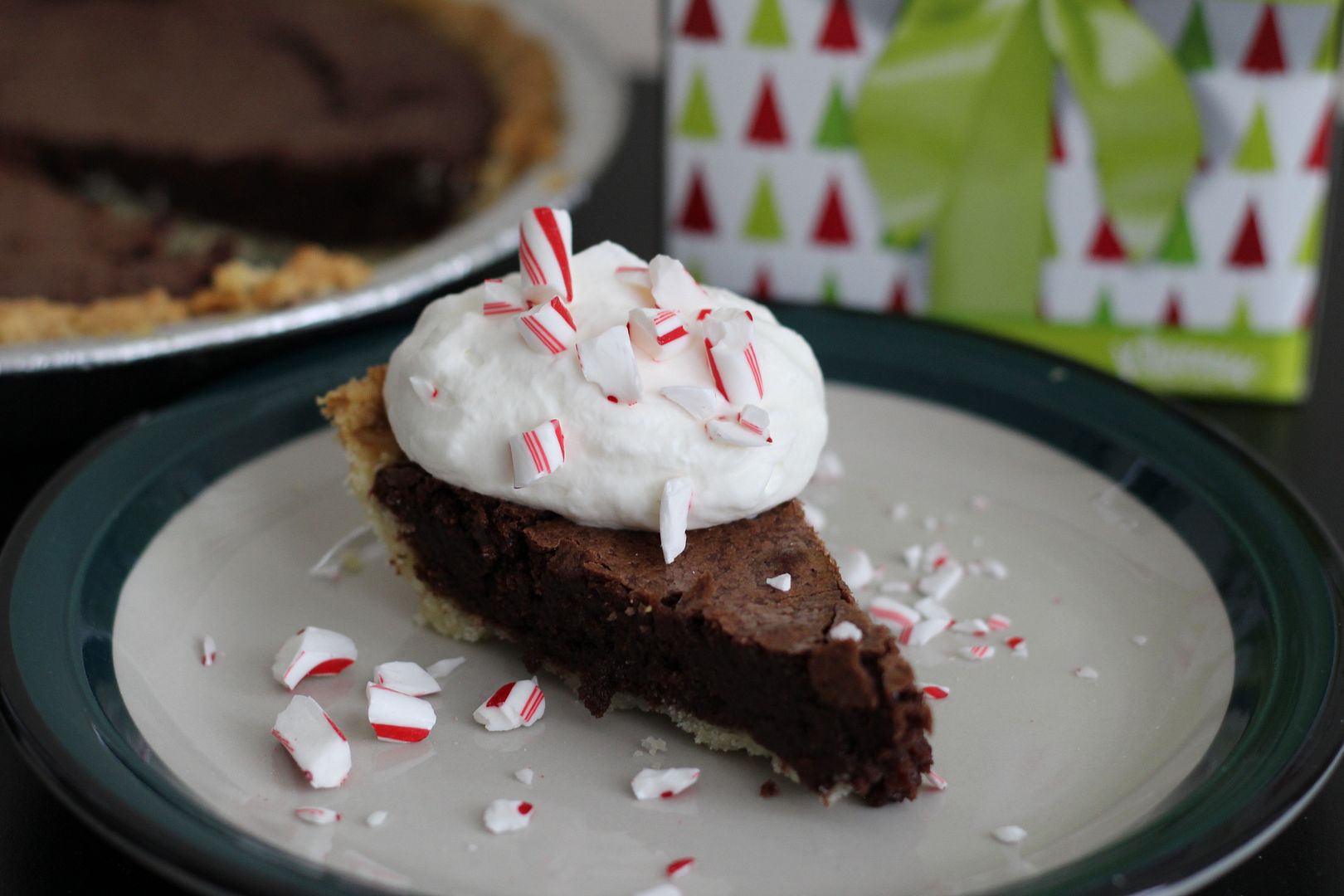 Which makes for one happy, runny nosed little man.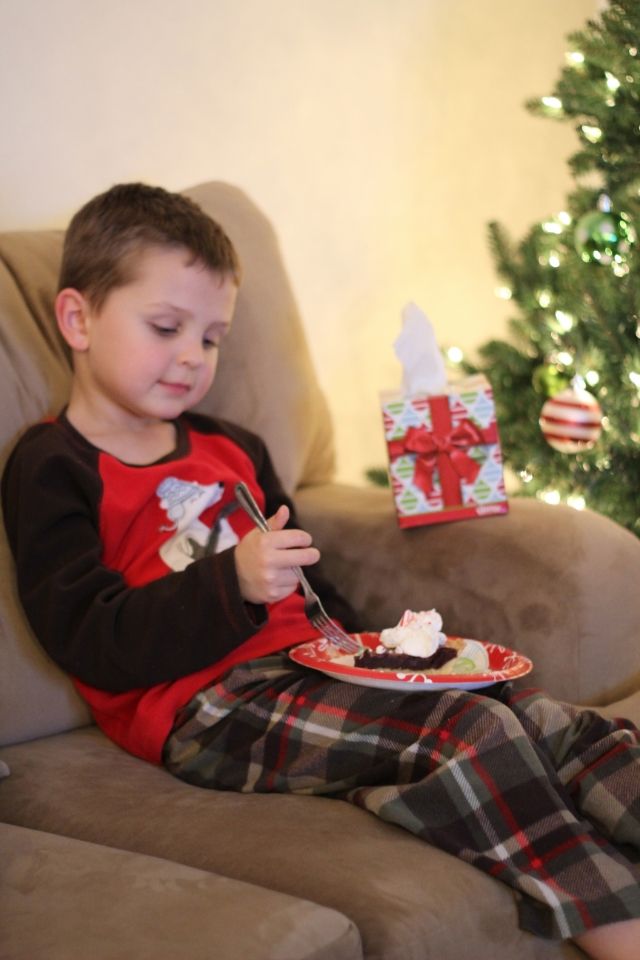 Easy Fudge Pie Recipe:
Crust:
5 1/3 Tbsp Butter, softened
3 oz Cream Cheese, softened
3/4 cup Flour
Filling:
1 stick Butter
6 Tbsp Unsweetened Cocoa
1 cup Sugar
1/4 c Flour
2 Eggs
Mix crust ingredients with a fork and press into greased pie pan. For the filling, melt butter in a saucepan. Once melted, remove from heat and whisk in remaining ingredients. Pour into crust and bake at 350 for 25-30 minutes.
Whipped Cream:
3/4 cup Heavy Whipping Cream
2 Tbsp. Sugar
Whisk ingredients with a hand mixer until soft peaks form. Put on pie just before serving. Store leftovers in an airtight container in the refrigerator. Serve with crushed candy canes for a festive treat!