This shop has been compensated by Collective Bias, Inc. and its advertiser. All opinions are mine alone. #ArtOfEntertaining #CollectiveBias The following content is intended for readers who are 21 or older.
The Art of Entertaining with Estancia
#ArtOfEntertaining #CollectiveBias
There's not much I'm more enthusiastic about than entertaining. I love having people over, cooking delicious food and making a swoon worthy spread. Over the weekend, we had a wine tasting party, complete with pairings and blind tastings.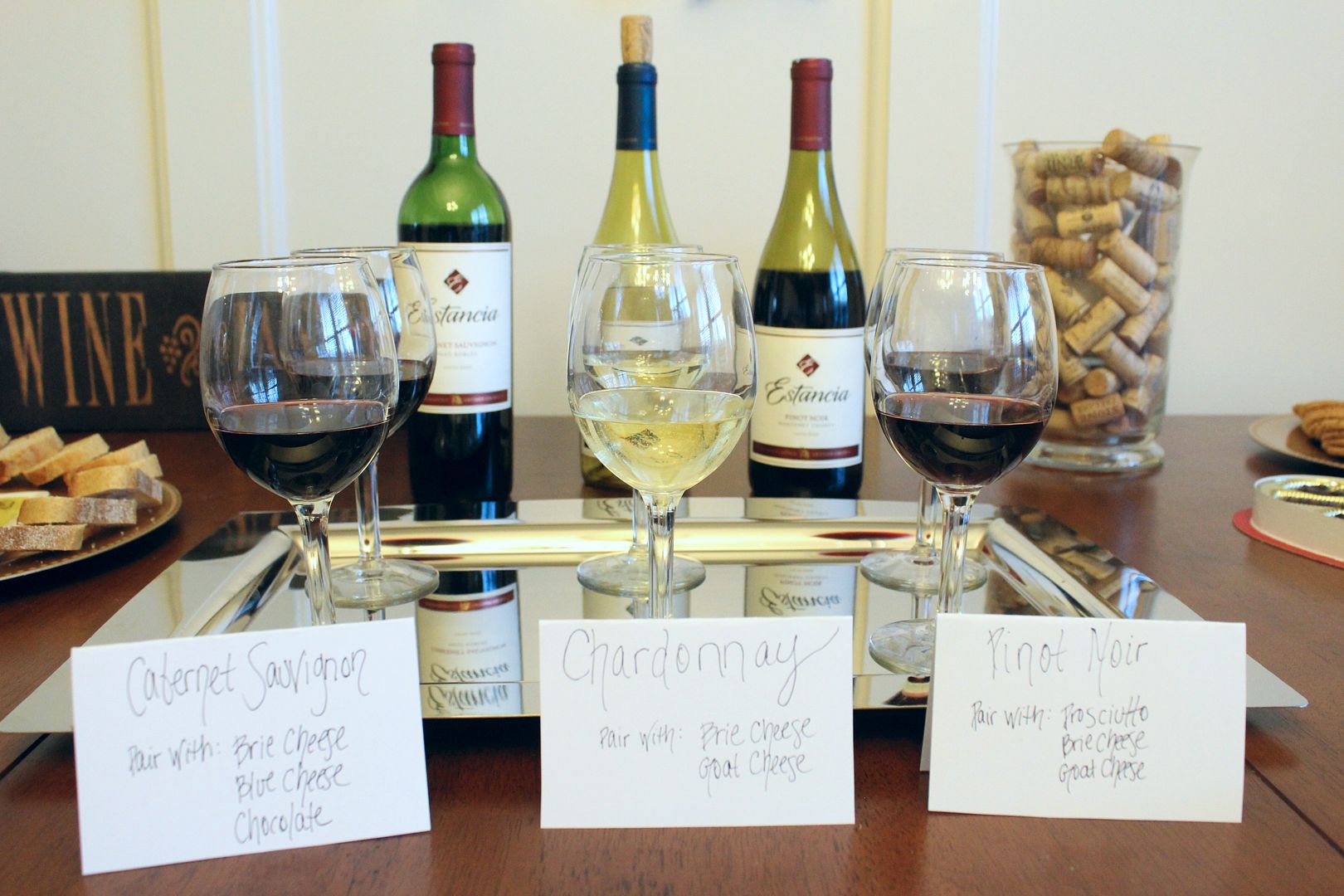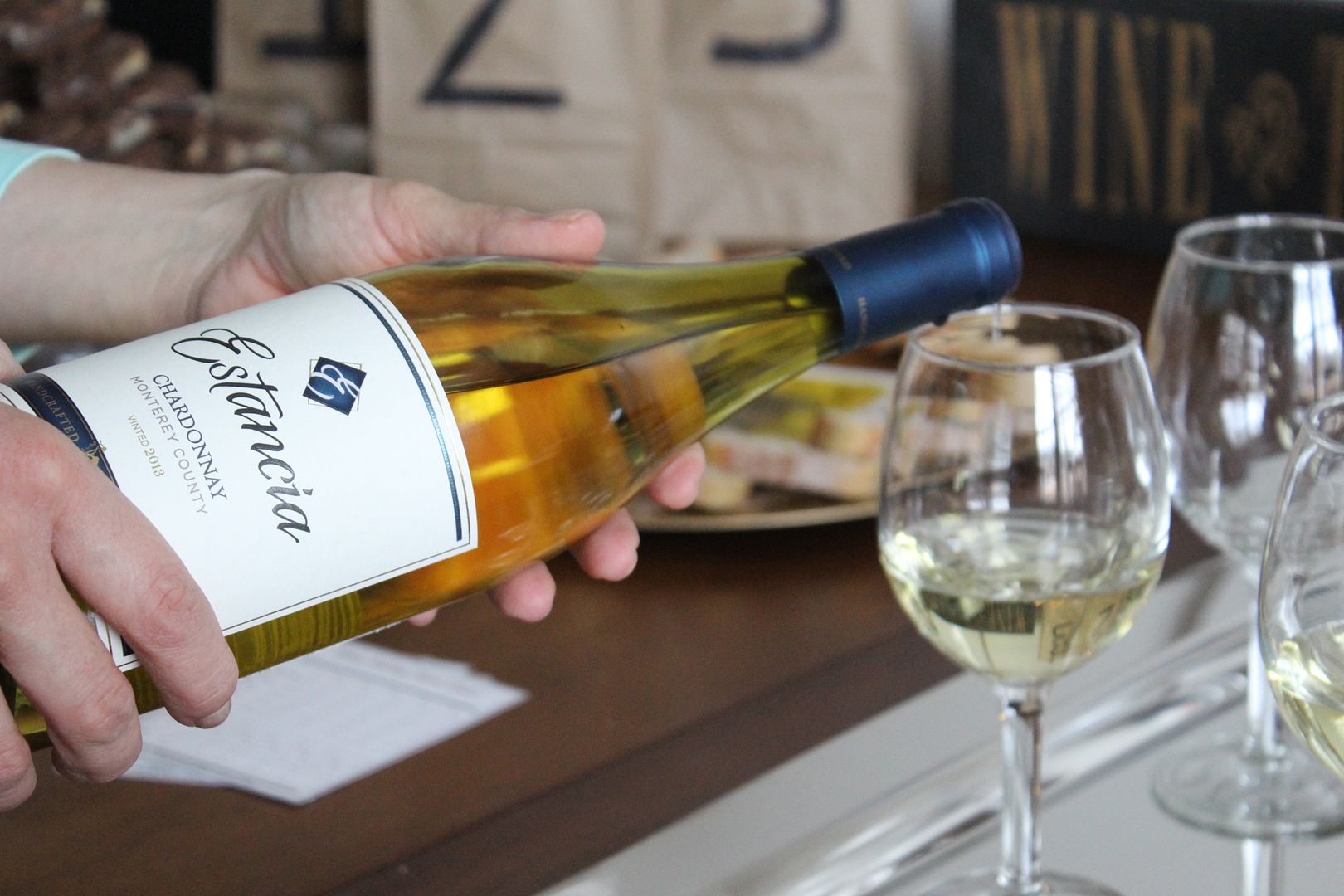 When we moved to California in 2007, we weren't big wine drinkers. That quickly changed after many Saturdays spent in Napa, tasting all the delicious varieties that the west coast had to offer. We developed a love for California Cabernets, with Estancia being a favorite. Estancia Vineyards started in Monterey, California, where the midday heat, along with morning and afternoon fog, create a perfect grape growing climate.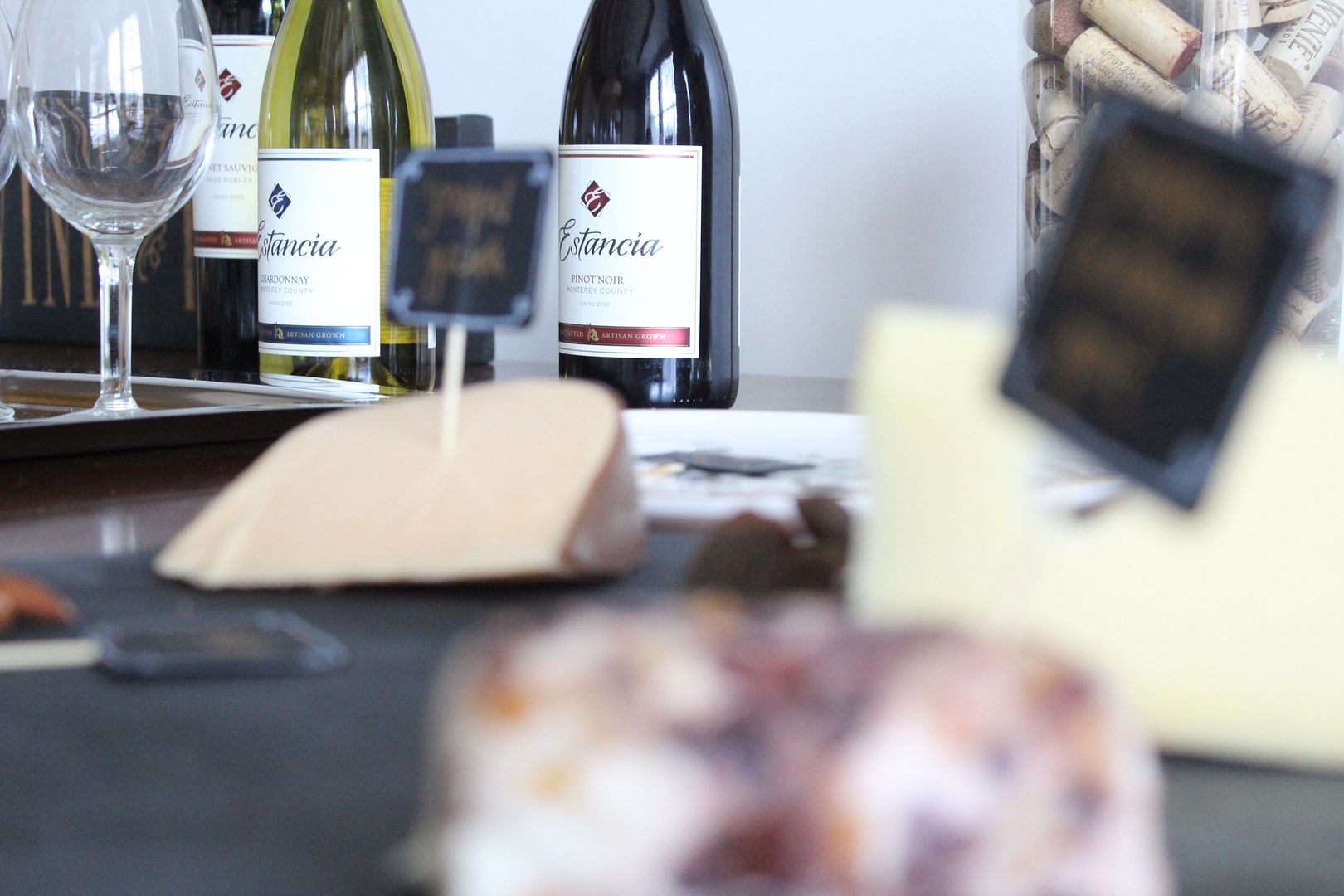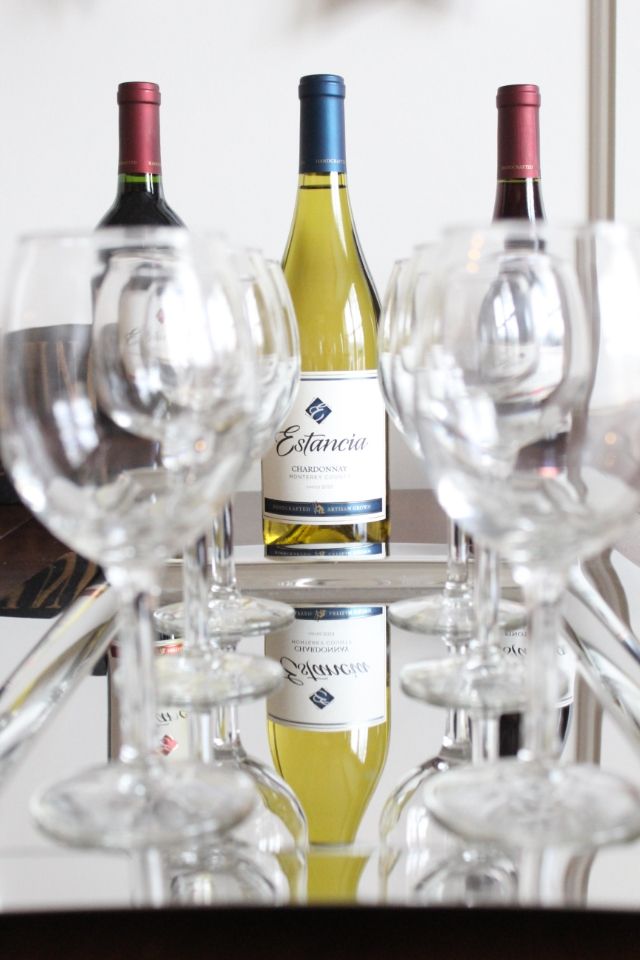 There is nothing, in my mind, that goes better with wine than cheese. We've been known to have post-bedtime date nights, with just that for dinner! Creating a great cheese spread isn't that difficult. You'll need several varieties of cheese, some labels you can write on and some condiments. Some type of nuts, dried fruit and some prosciutto or smoked sausage is perfect. You'll want make sure there is a variety of soft and hard cheeses. For this party, I used smoked gouda, jarlsberg swiss, blue, cranberry cinnamon goat cheese and a caramel apple brie. I made the brie myself, simply wrapping a wheel of brie up in a piece of puff pastry and baking it. After it was done, I topped it with caramel sauce and diced apple, them stuck it back in the oven for about 5 minutes. It's my absolute favorite!
There are plenty of options for the actual board you present on. I found this slate cheese board that I love and it's nice because you don't have to worry about it breaking when people hit a knife into it.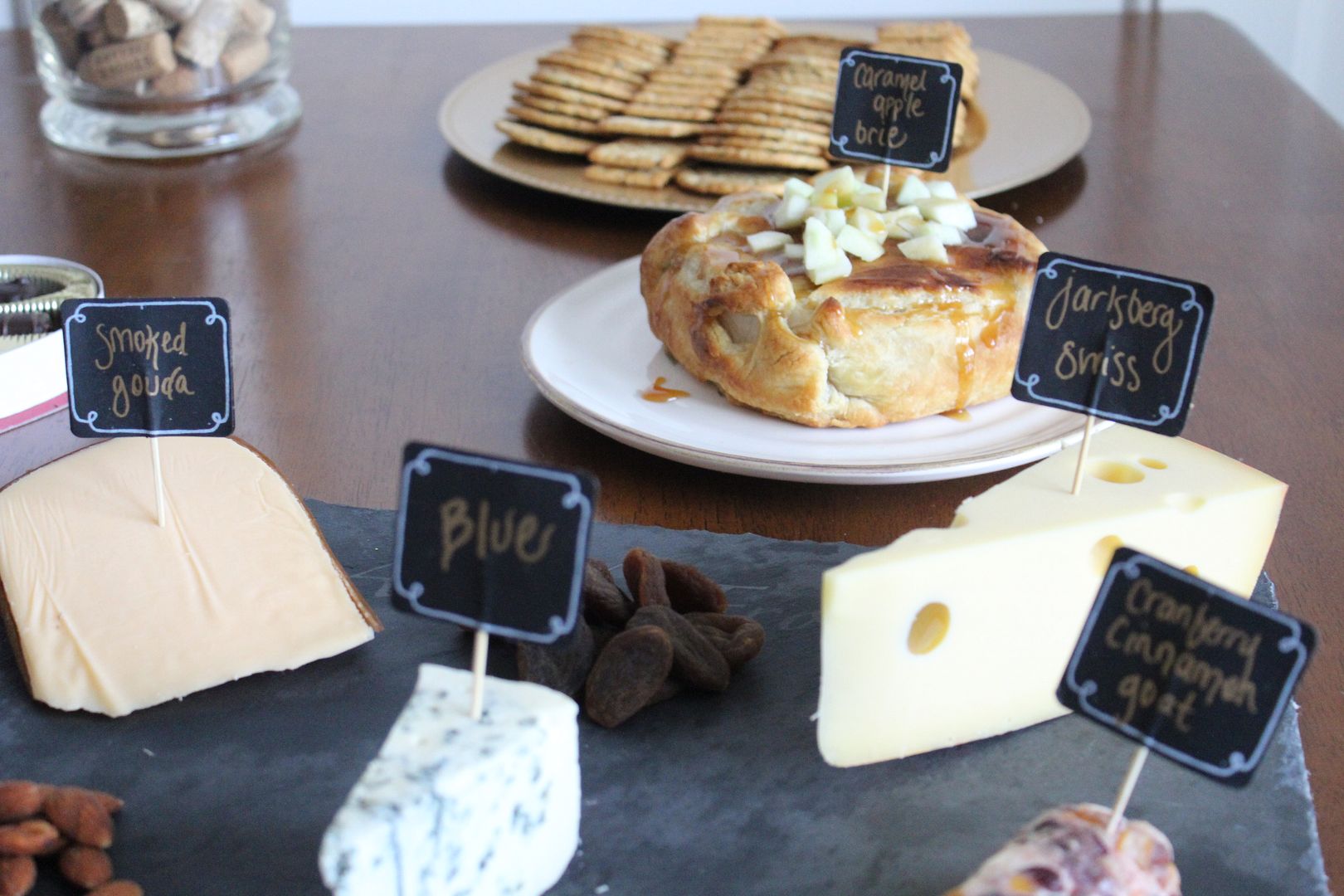 Since it's Valentine's Day this week, I decided we definitely needed to sip some red wine with a heart shaped box of chocolates, right?!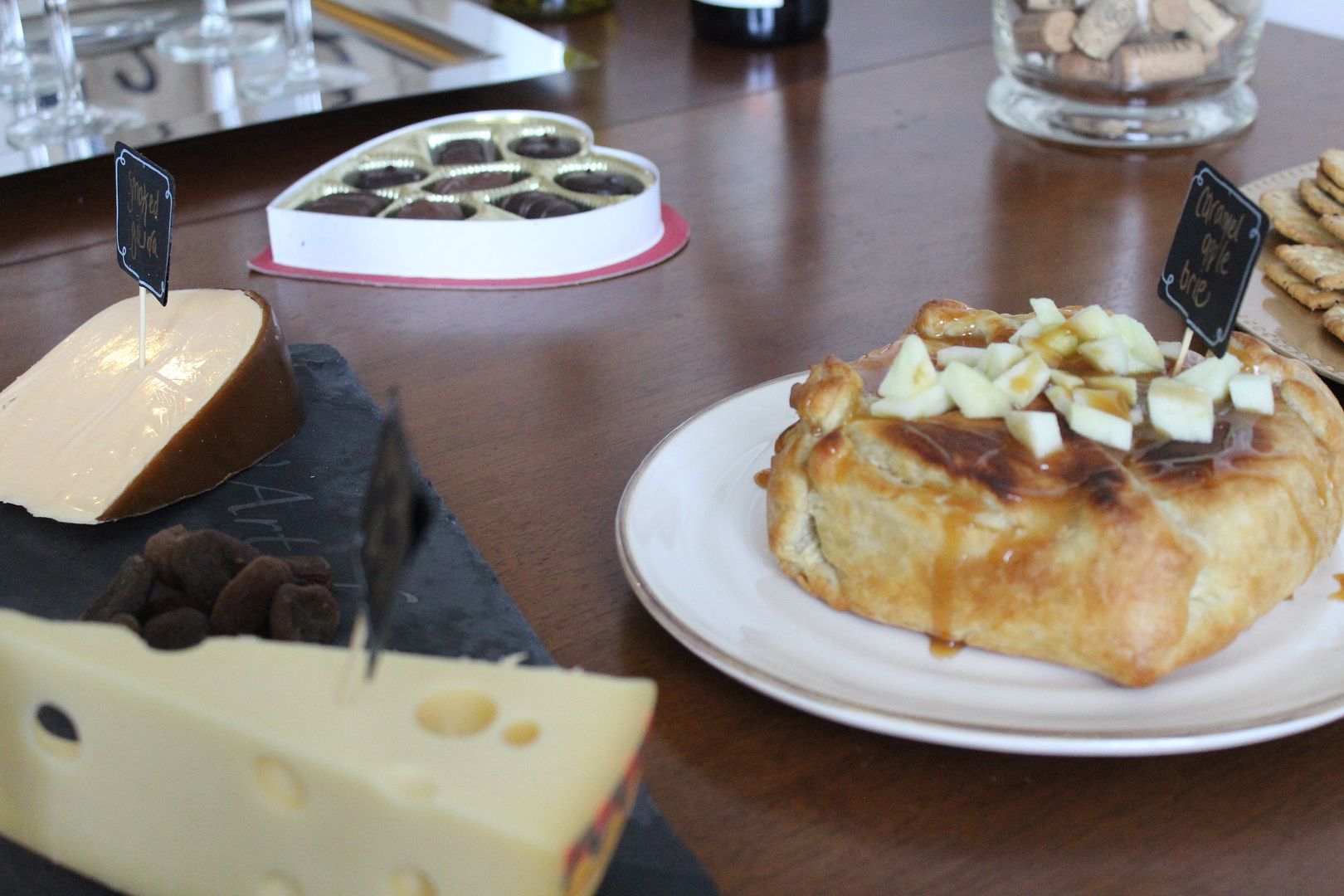 Along with those chocolates, I made chocolate cheesecake bars and they were amazing. (You can find the easy recipe a bit further down in this post!)
I also used some crunchy breadsticks and wrapped each one in a thin slice of
prosciutto, which pairs well with Pinot Noir.
When people are drinking a bit of wine, I like to have some bread around. A little bit of good olive oil, with some spices sprinkled in, makes for a simple, yet delicious appetizer for in between tastes.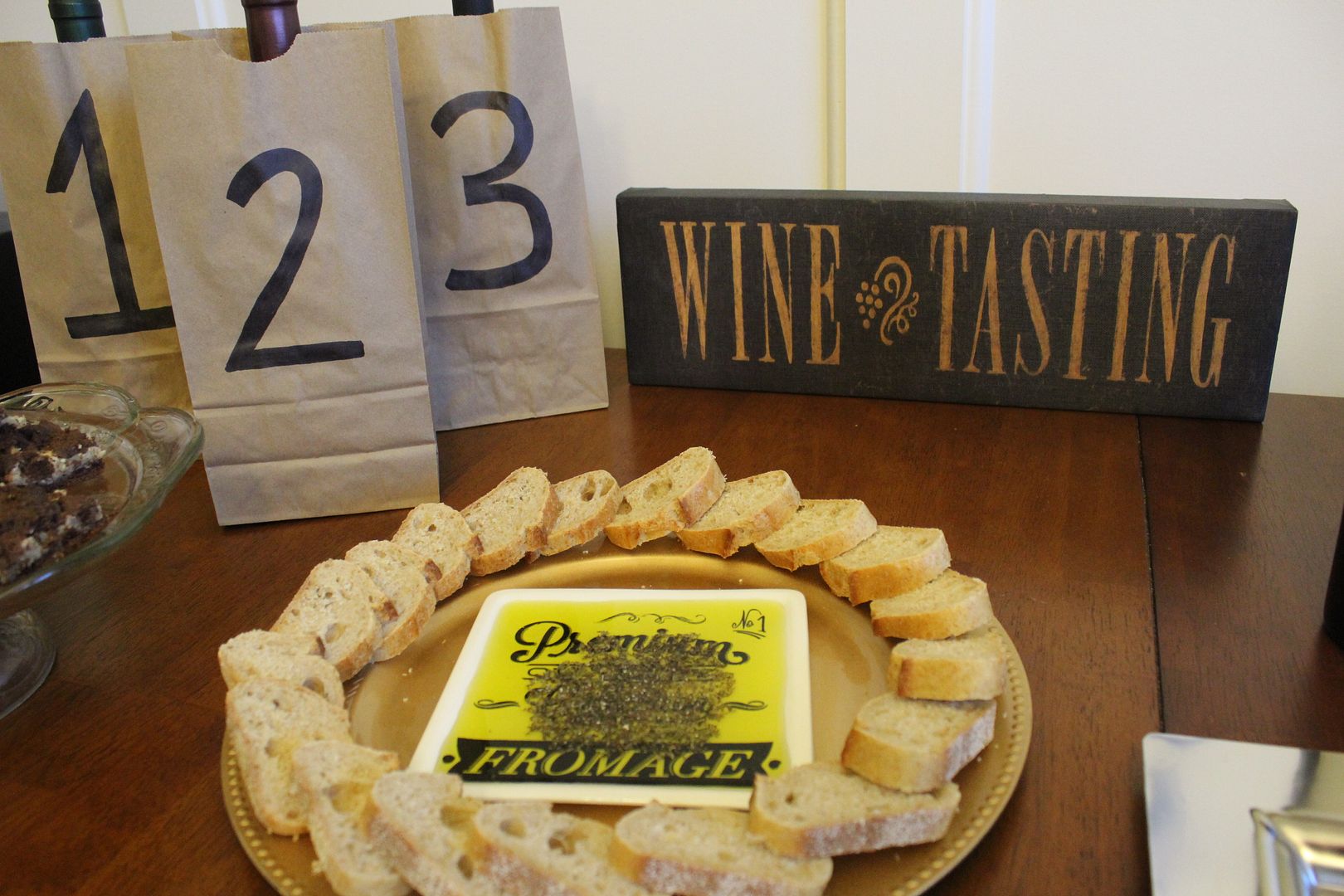 Now for a really fun part, blind tasting. I love doing this, especially with people who swear by expensive wine. To see them pick the $10-$15 bottle over the $50 one is so fun. Have some cards available for people to write down their thoughts, put 3-5 bottles in paper bags (making sure no one can see the labels!) and pour everyone a taste. Allow everyone to vote on each bottle and compare the results. You may have a new favorite wine!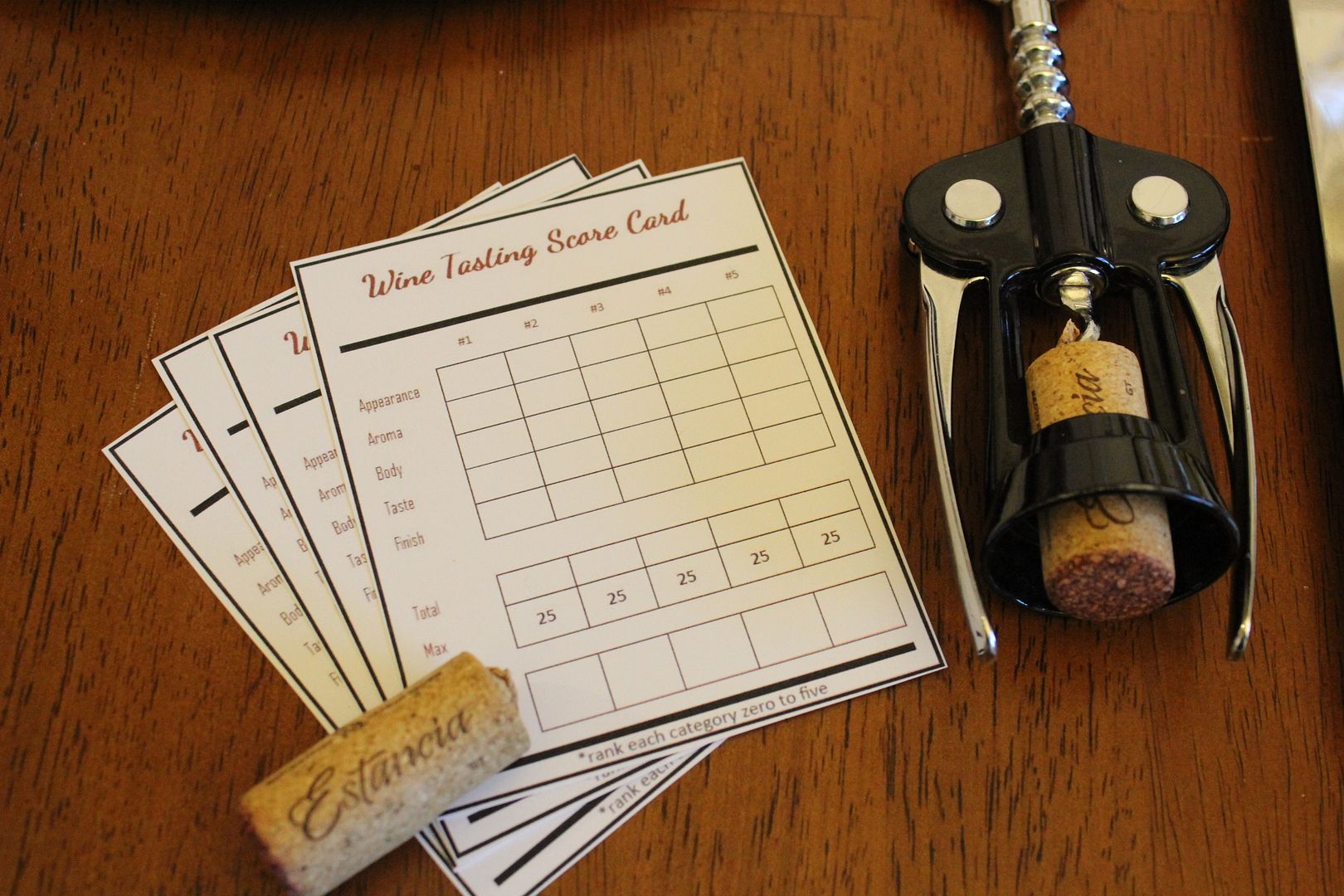 Now let's talk about these Chocolate Cheesecake Bars...they're so good and so easy, so you will definitely want to make these.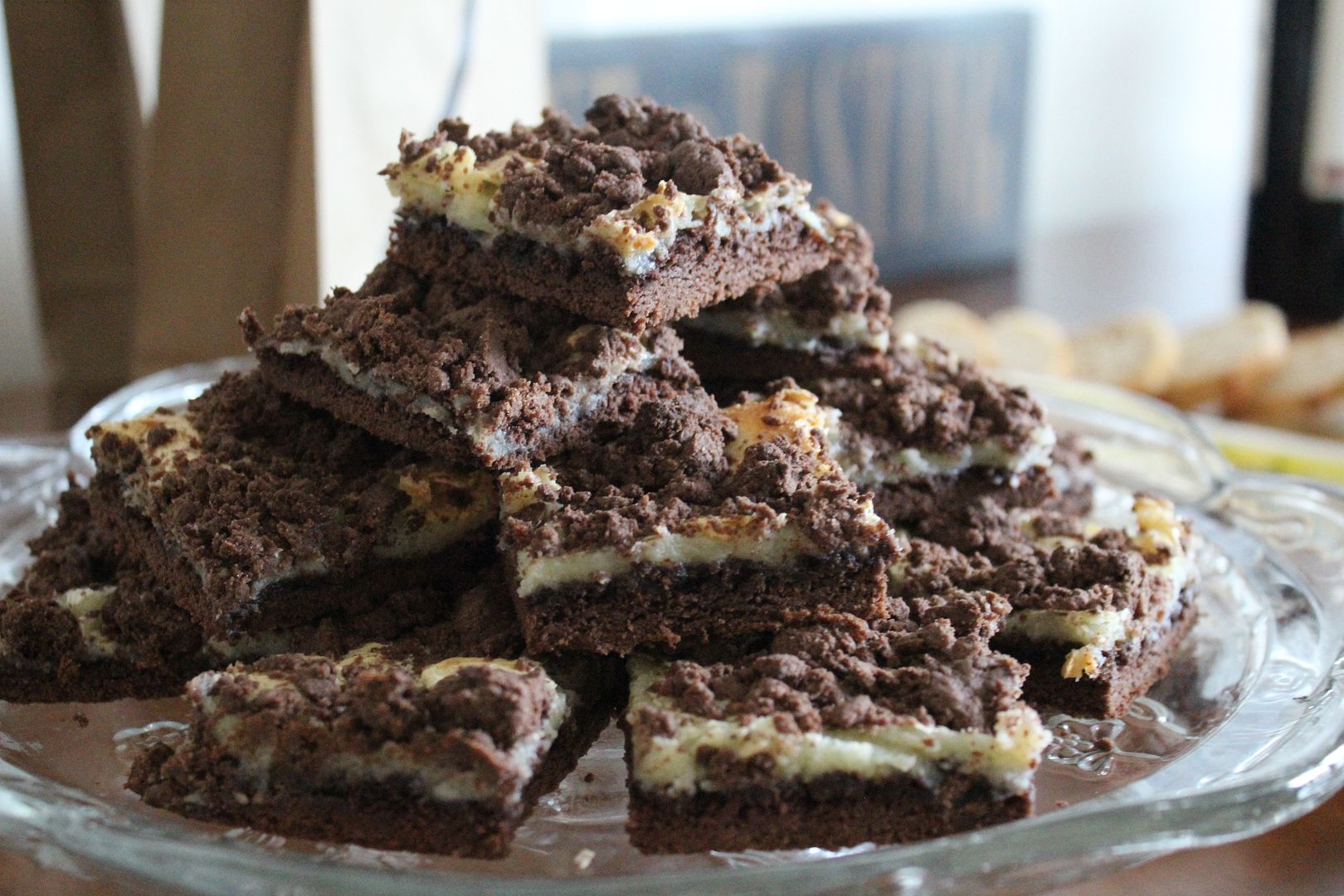 They start with a crust layer, made out of cake mix.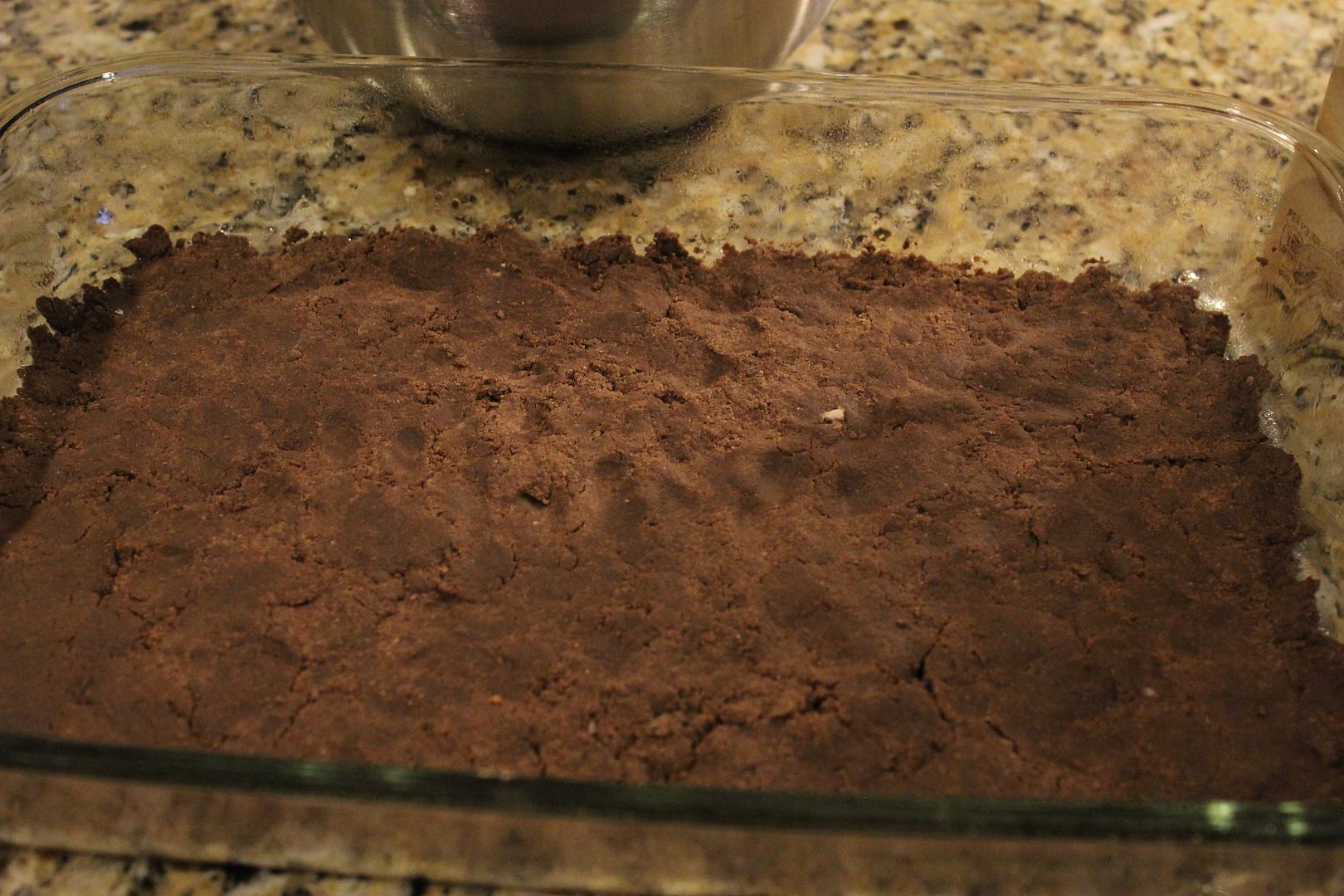 Top that with a cheesecake filling,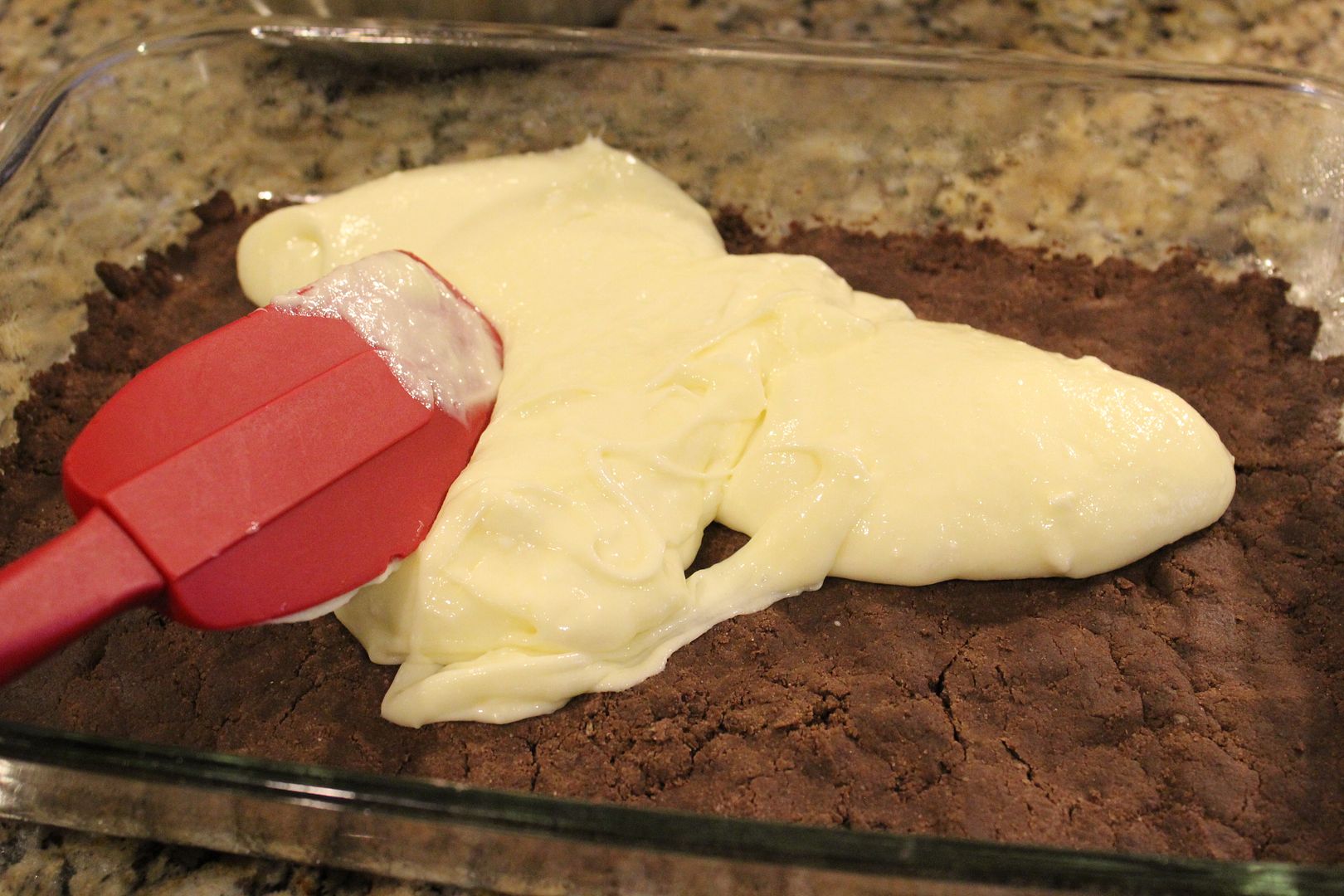 Then finish with some more of the crust mix, crumbled on top. Bake, cool, cut and serve. That easy!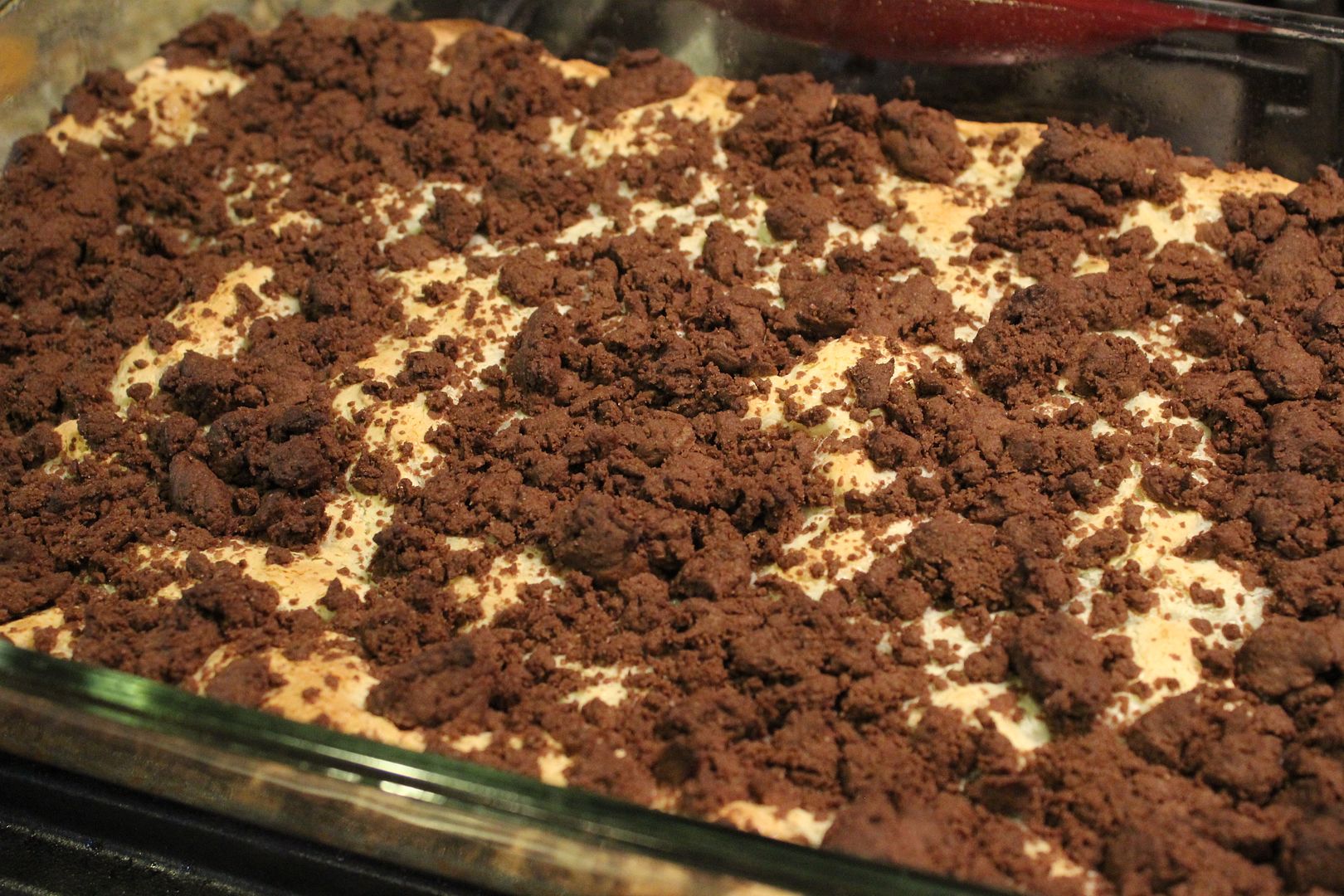 Ingredients:
Crust layer:
1 box chocolate cake mix
1/3 cup vegetable oil
1 egg
Cheesecake layer:
1 8oz package cream cheese
1 Tbsp. milk
1 egg
1 cup sugar
Directions:
Mix crust, reserving 1 cup. Press into 9x13 and bake at 350 for 10 minutes. Whip filling until fluffy. Spread onto baked crust and top with reserved crust mixture. Bake for 25 minutes, cooling completely before cutting into squares.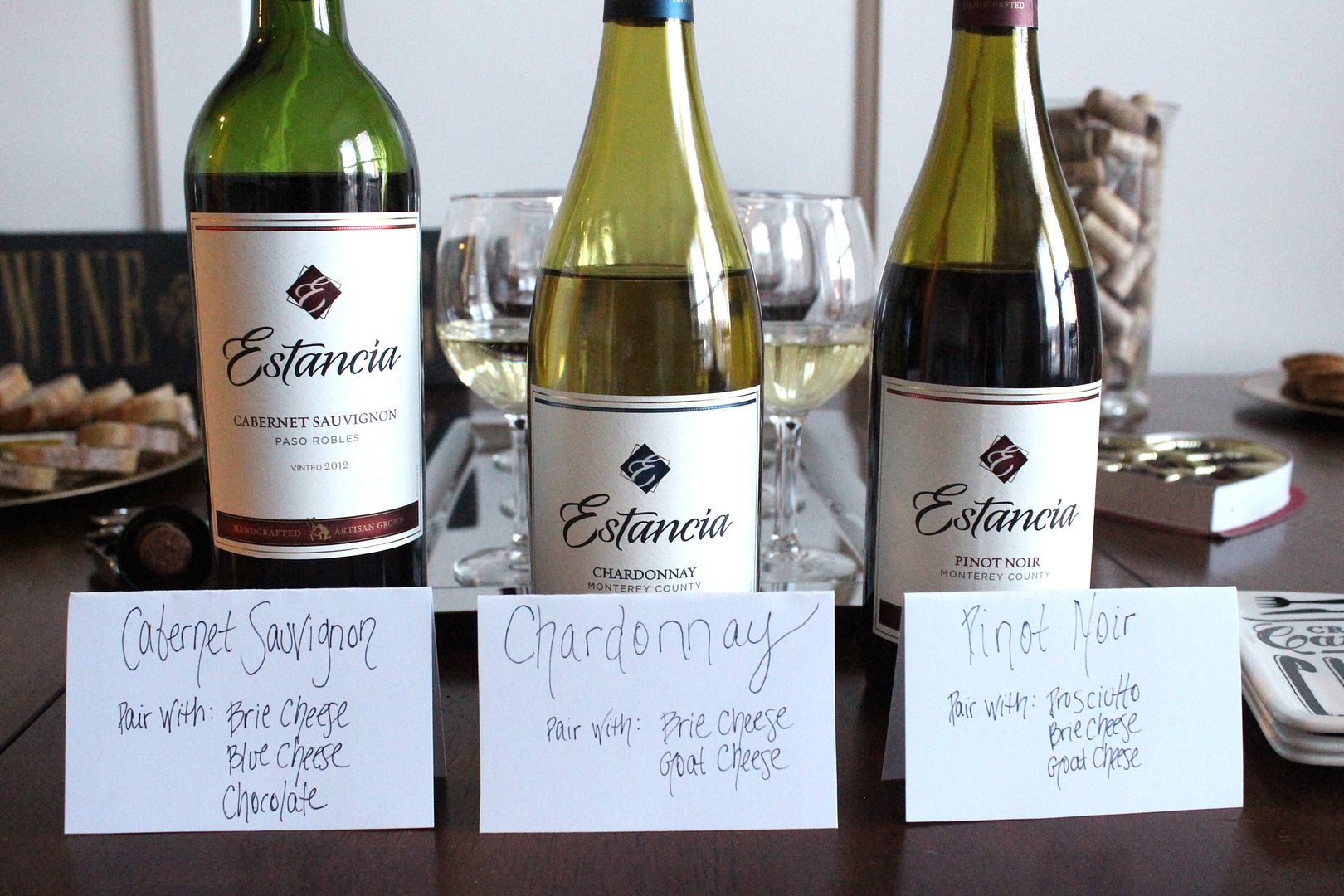 Hopefully these tips will help you host your very own wine tasting party! Whether it's a romantic Valentine's tasting for 2, or a party with lots of your friends, wine tasting is a fun way to inspire, entertain and enjoy time together.
You can probably tell that my favorite pairing is cabernet with brie cheese or chocolate. What is your favorite wine and food pairing?
Inspire your table tonight with Estancia!
Twitter
,
Instagram
,
Pinterest
,
Facebook
.