To say the hubs is a sports freak, would be an understatement. There is no way, under any circumstance, that he would miss his beloved NY Jets play. And since we haven't lived in NY for 6 years, he pays who even knows what, to make sure all his games are broadcasted here.
See, his parents grew up in Queens, automatically making him, along with his whole family, NY Jet and NY Met fans. He has huge prints in our basement. Any kind of clothing imaginable. License plate frames on both our cars. And of course, the kids and me have no choice but to be fans right along with him.
When I told the hubs about SportsFreak365.com, he was more than excited to try it out. See?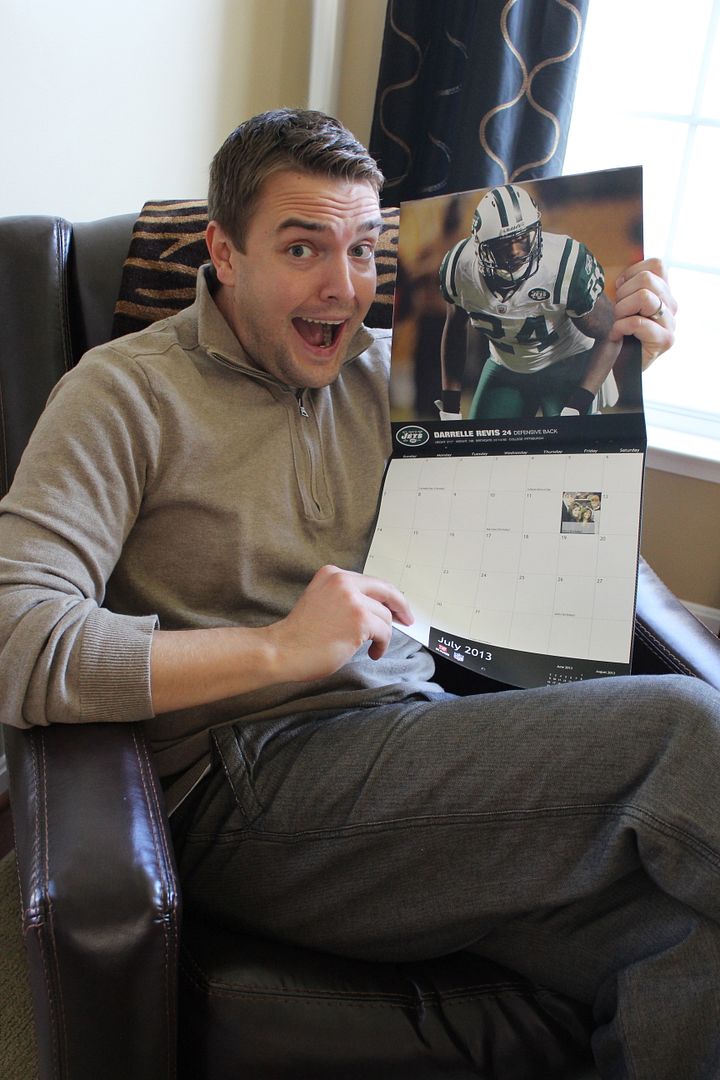 Haha! I begged for permission to use that picture!
He used SportsFreak365.com to make a custom NFL calendar, complete with his favorite players. He also got to customize each date with text and photos. He put a picture of each person on their Birthday's and a different NY Jet player on each month.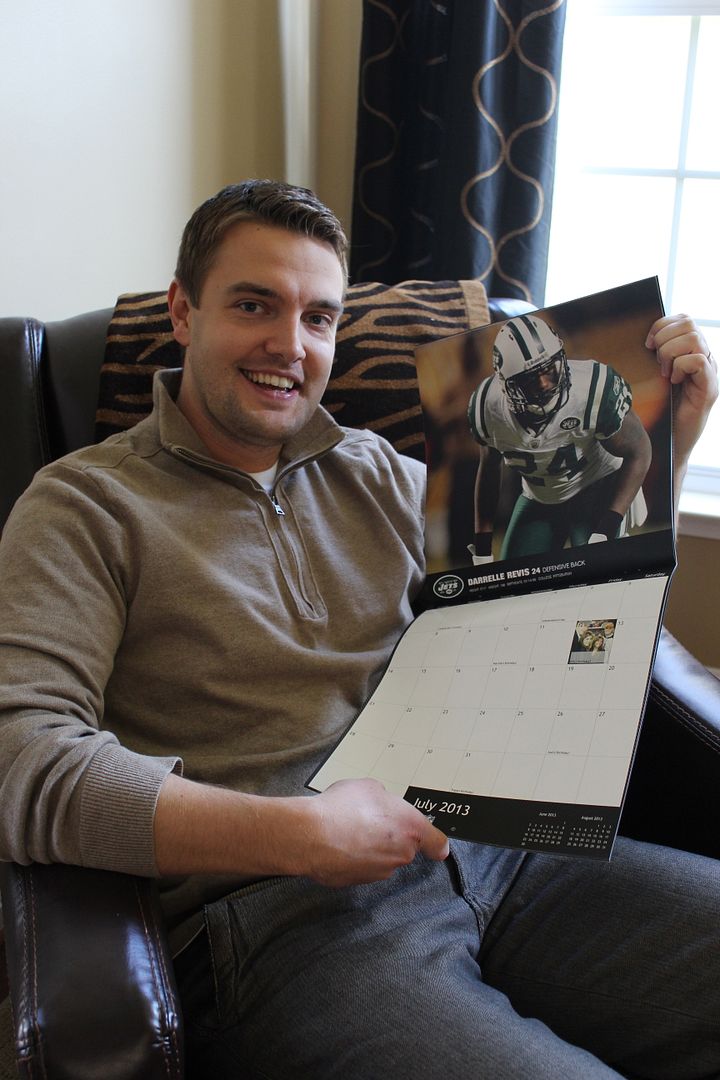 I always know I'm safe buying Met or Jet related gifts for him for his Birthday or Christmas. It makes gift buying easy; especially to add a little something extra to a gift.
Do you have a sports freak in your life?
Showing off your team spirit has never been easier! Whatever team you root for and whatever sport they play, find the gear you need at
SportsFreak365.com
. Just in time for the holidays, you can get 30% off any purchase using the code "Clever30." And while you're there, be sure to enter to win $500 toward team gear in
Ditka's SportsFreak of the Week Contest
!
I was selected for participation in this campaign as a member of Clever Girls Collective.