Last weekend, on Cooper's Birthday, we got the chance to go see the Veggie Tales live show. This was the second live show we've seen and it just so happens to be Veggie Tales 10 year celebration. Cooper totally thought the Happy Birthday was for him. Hehe.
We love Veggie Tales around here. The kids love the music and dancing, the fun stories and the silly songs. I love that they can learn about Bible stories, values and good choices and I never have to worry about them learning anything questionable.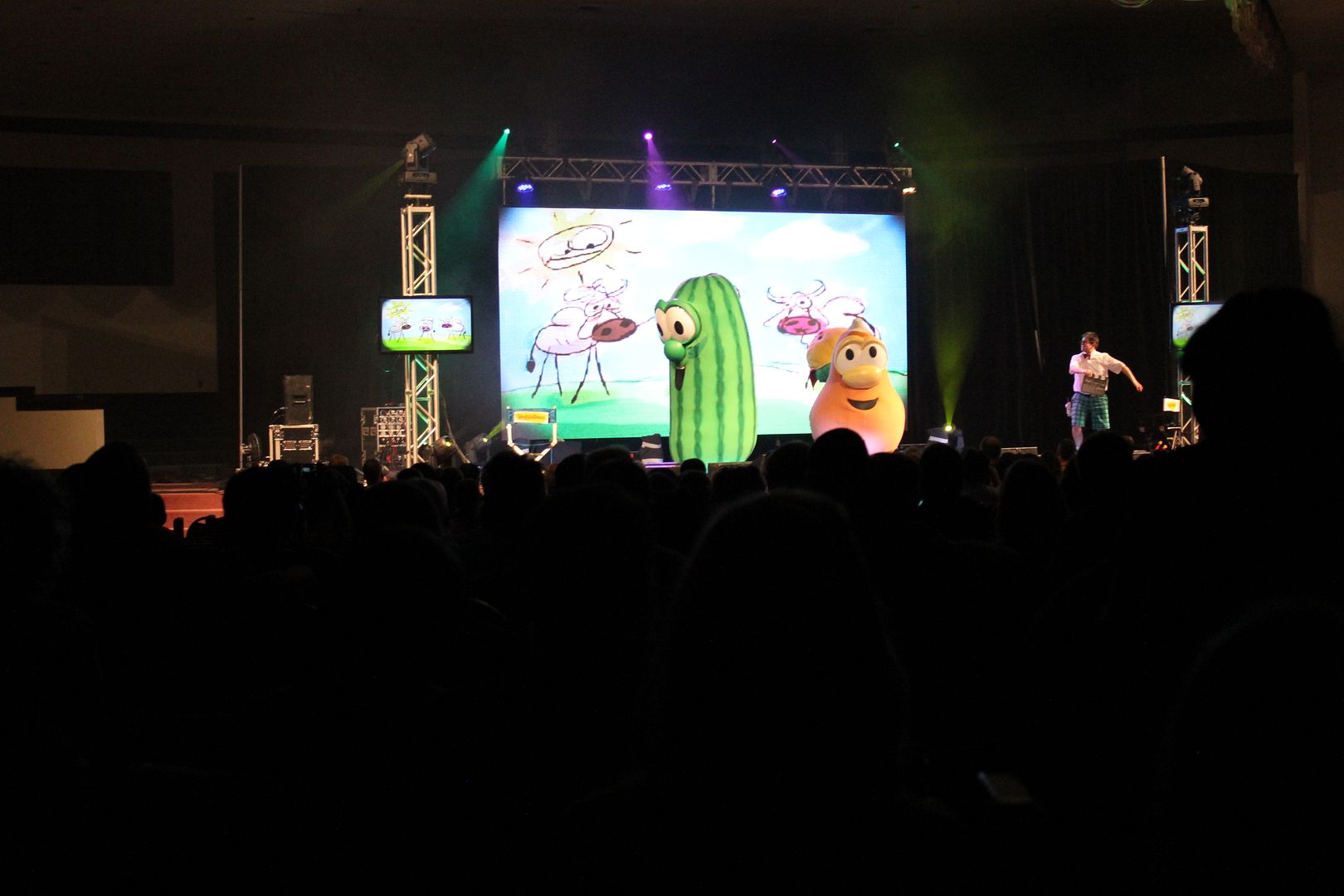 You can be sure that there was plenty of dancing during the show, especially from the littlest one.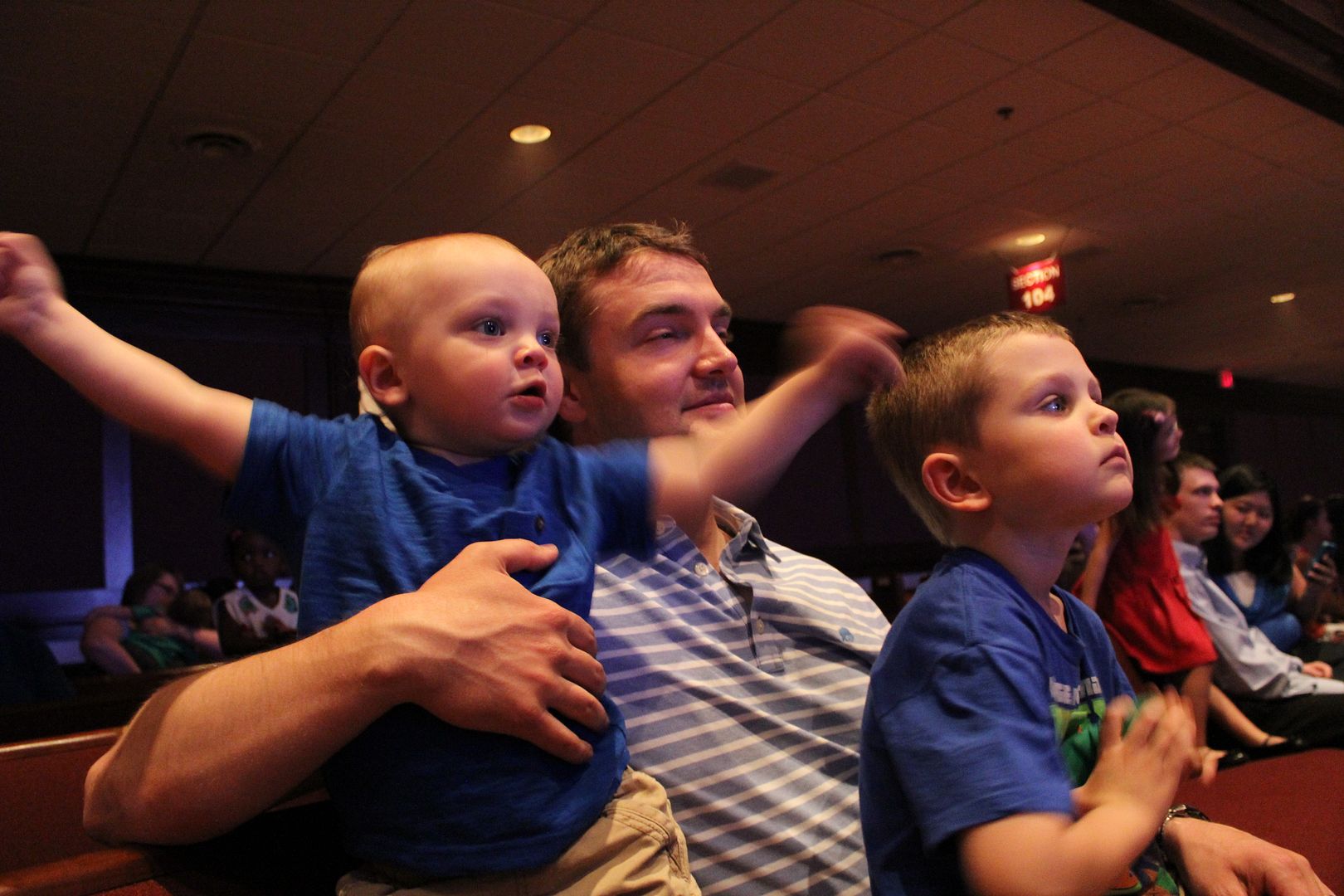 The boys were mesmerized, really. It was such a fun, action packed show with plenty of variety and music.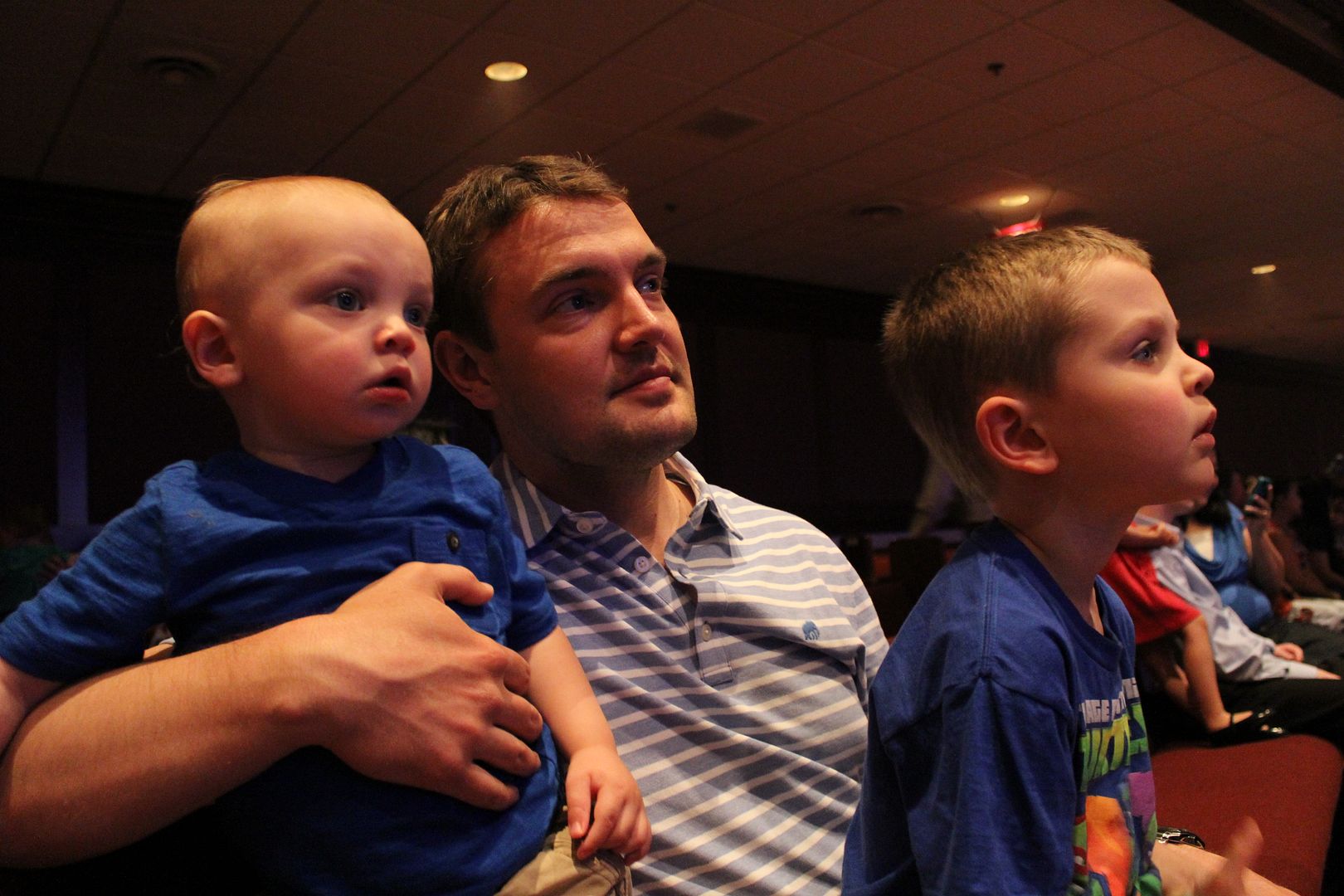 They sang all the classic favorites, like I Love My Lips and The Hairbrush Song, as well as some fun oldies like Shout.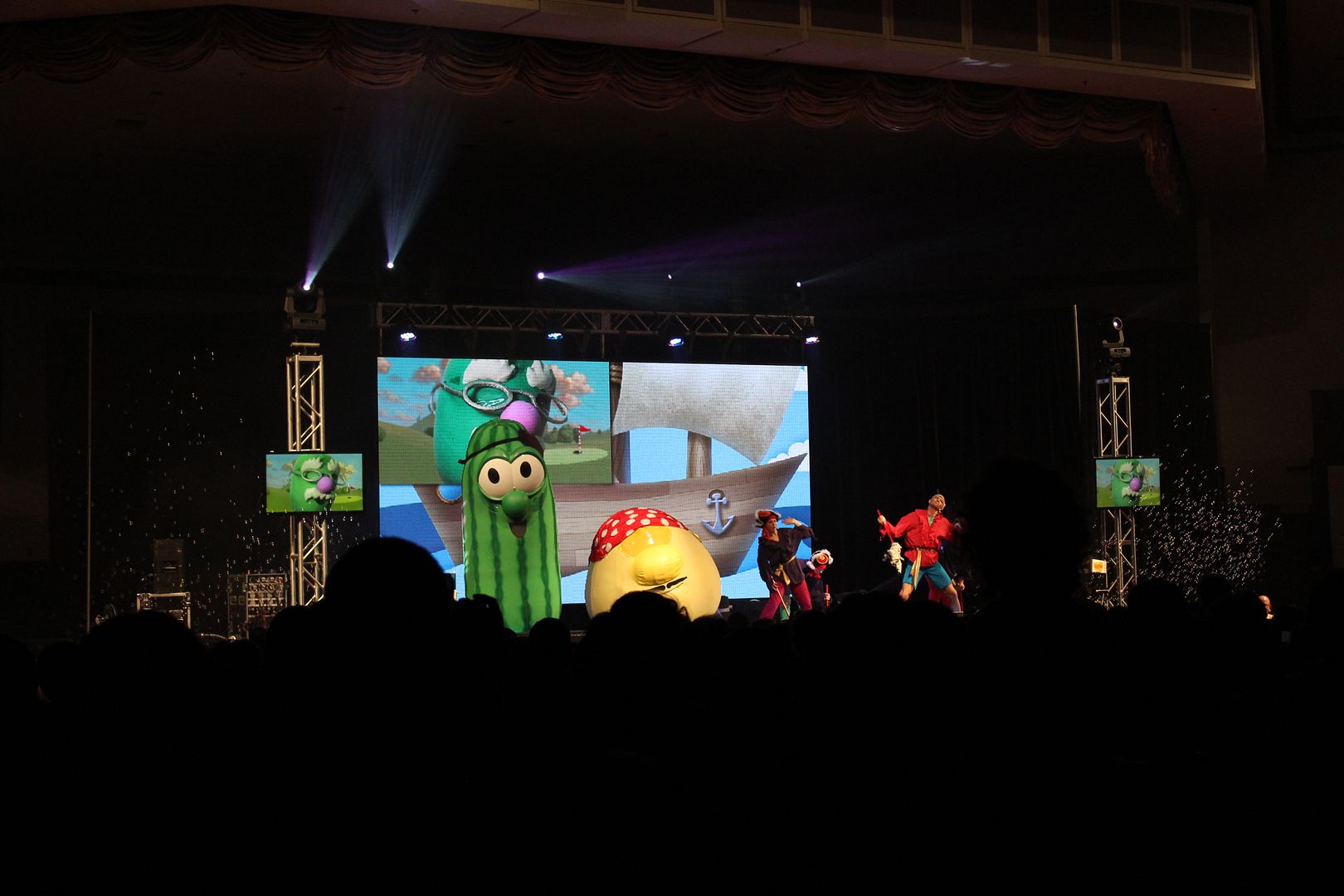 I can sing every Veggie Tales song and pretty sure I can quote the majority of the movies. That's just how much I love them. I even got Cooper to eat asparagus the other day because of the show's nutty professor, Archibald Asparagus.
Veggie Tales has teamed up with World Vision to give
Promise Packs
to children around the world who are in need. We had the opportunity at the show to buy these backpacks for children that were filled with school supplies, personal hygiene items and a blanket.
I feel like teaching children gratefulness is one of the most difficult things to do. We chose to purchase these backpacks and have a talk with Cooper about why we did it, how blessed he is and how much a small gift from us can really change someone else's life. World Vision also has children that you can sponsor for around $1 a day. It's gut wrenching to think that less than half of what we spend on a cup of coffee could be changing the life of a child in need.
Thanks to the wonderful people of Veggie Tales, for opening our eyes to these wonderful children as well as continuing to make videos that teach great things to our children!
Go check out the Veggie Tales Live page to be alerted for the fall shows that will be announced soon! Your kids will thank you!
I was provided with tickets for my family to this Veggie Tales show because I serve as a Veggie Tales Ambassador. All opinions are my own.