| This is a sponsored post on behalf of Bissell |
There's not much I love more than carpet lines. You know, the perfect lines you get when you vacuum just so, then they disappear after your kids little feet run across the room chasing the vacuum? Yeah, I love those. I have often joked about inventing carpet with permanent vacuum lines. It's a fab idea, right? Until I invent the carpet, I will be vacuuming...a lot.
When Bissell asked me to review their CleanView Plus vacuum with OnePass technology, I was up for the job. I have 3 floors in my house, 2 of which are completely carpeted. That combined with 2 wild boys, makes the perfect test for a vacuum.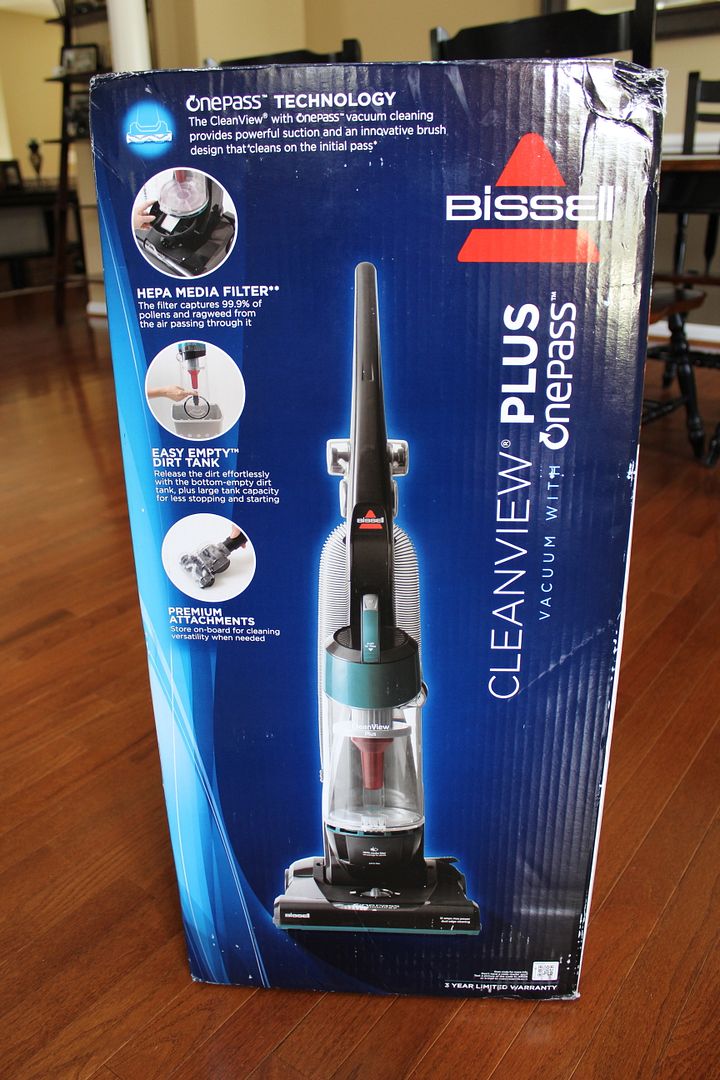 I was surprised when I saw the size of the box. It seemed really small for a vacuum, and I discovered I had to assemble some pieces.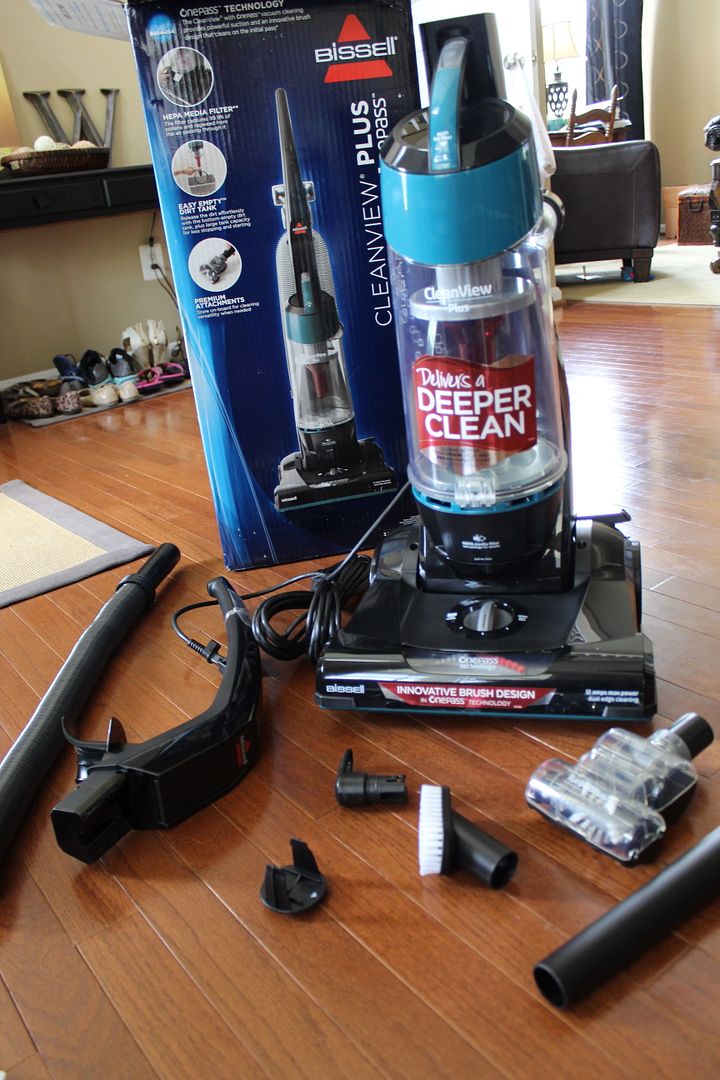 I was very happy when I realized how easy it was, though. I had it all together and ready to eat my dirt in less than 5 minutes.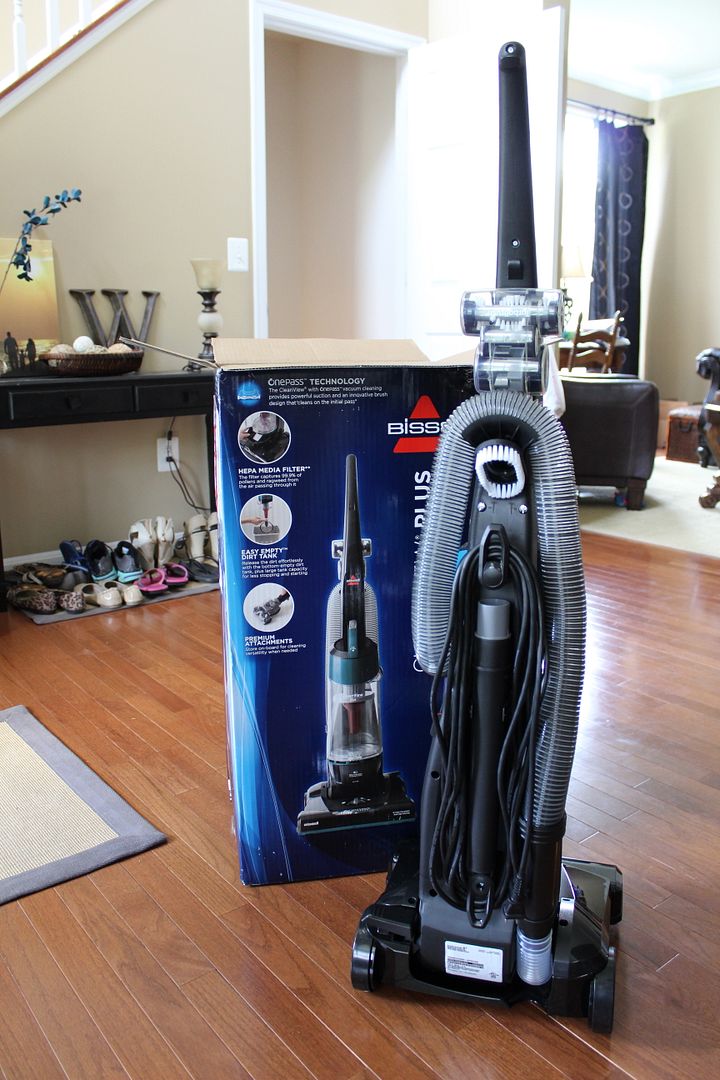 The CleanView actually allows you to see the grime you're getting off your floors. The Bottom Easy Empty Dirt cup allows you to empty all that grime quickly.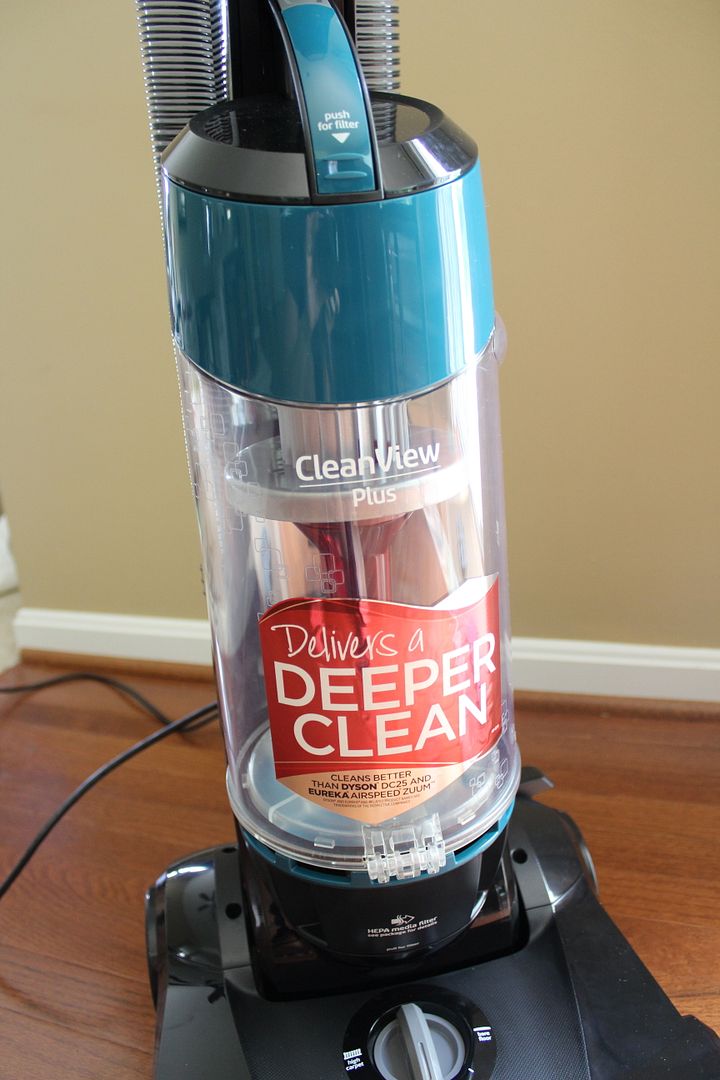 Adjustable height allows for bare floor vacuuming all the way up to high carpet height. I don't typically vacuum my hardwood, because my vacuum doesn't do a good job and stuff just flies everywhere. I was throughly impressed with the suction of this machine, though! The OnePass technology allows for faster cleaning with it's powerful suction.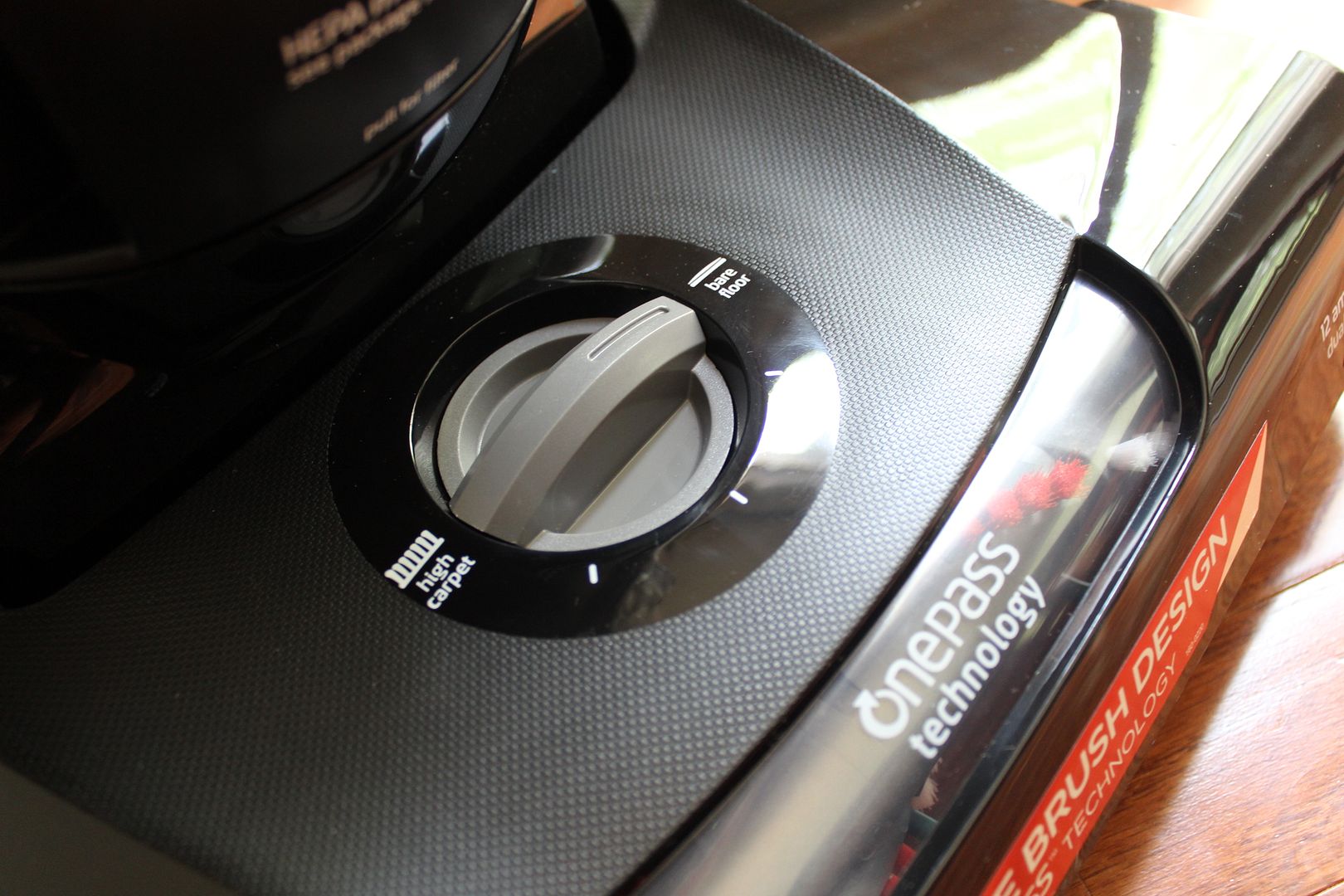 I even noticed how much more powerful the suction is when I used the hose to clean underneath the high chair. Undoubtedly, the messiest section of the floor in my house. Using the CleanView vacuum on the bare floor setting worked great for me as well. I will be using in instead of sweeping on a regular basis!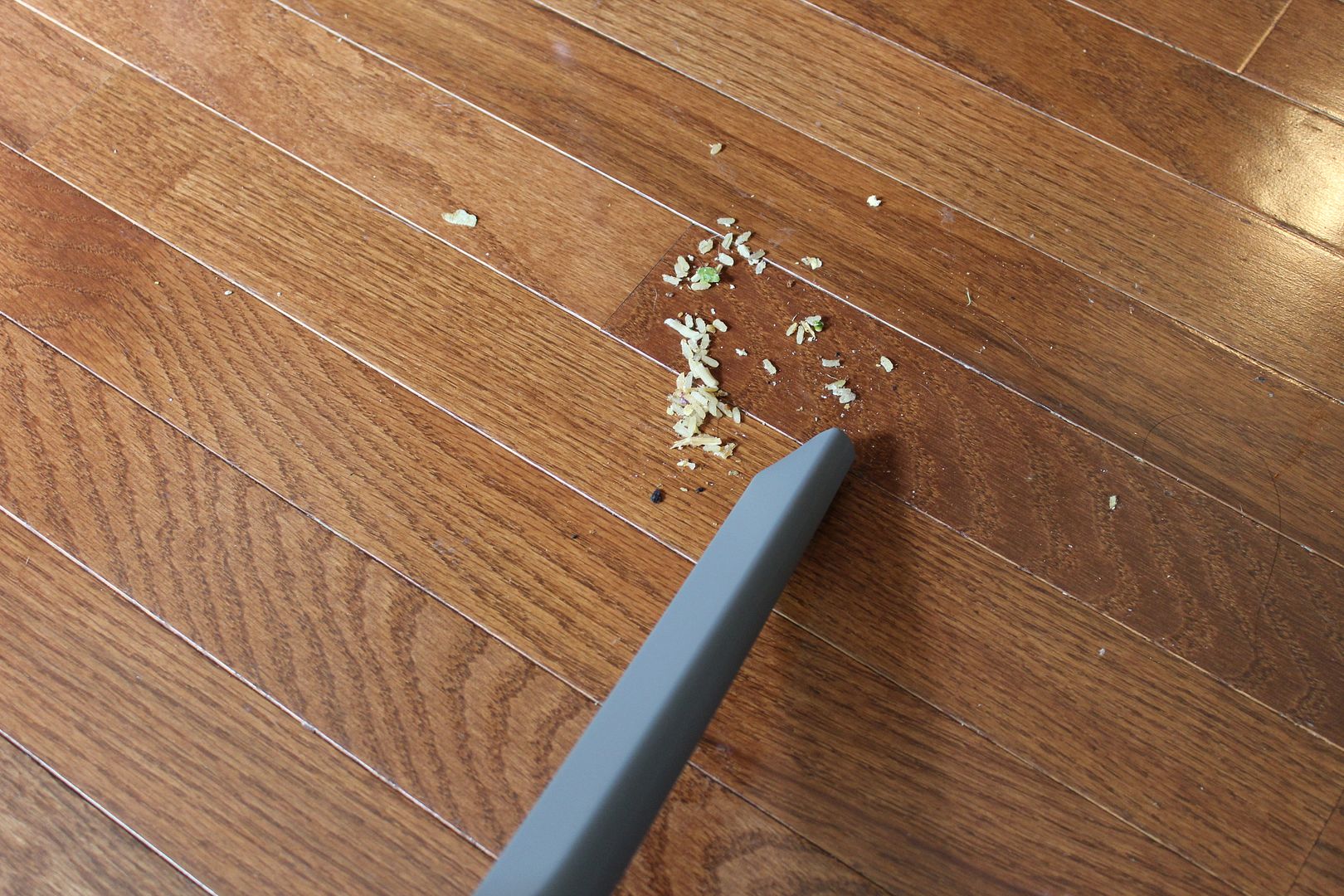 The innovative brush design on the Bissell CleanView cleaned my carpets like a charm and created the oh so lovely carpet lines.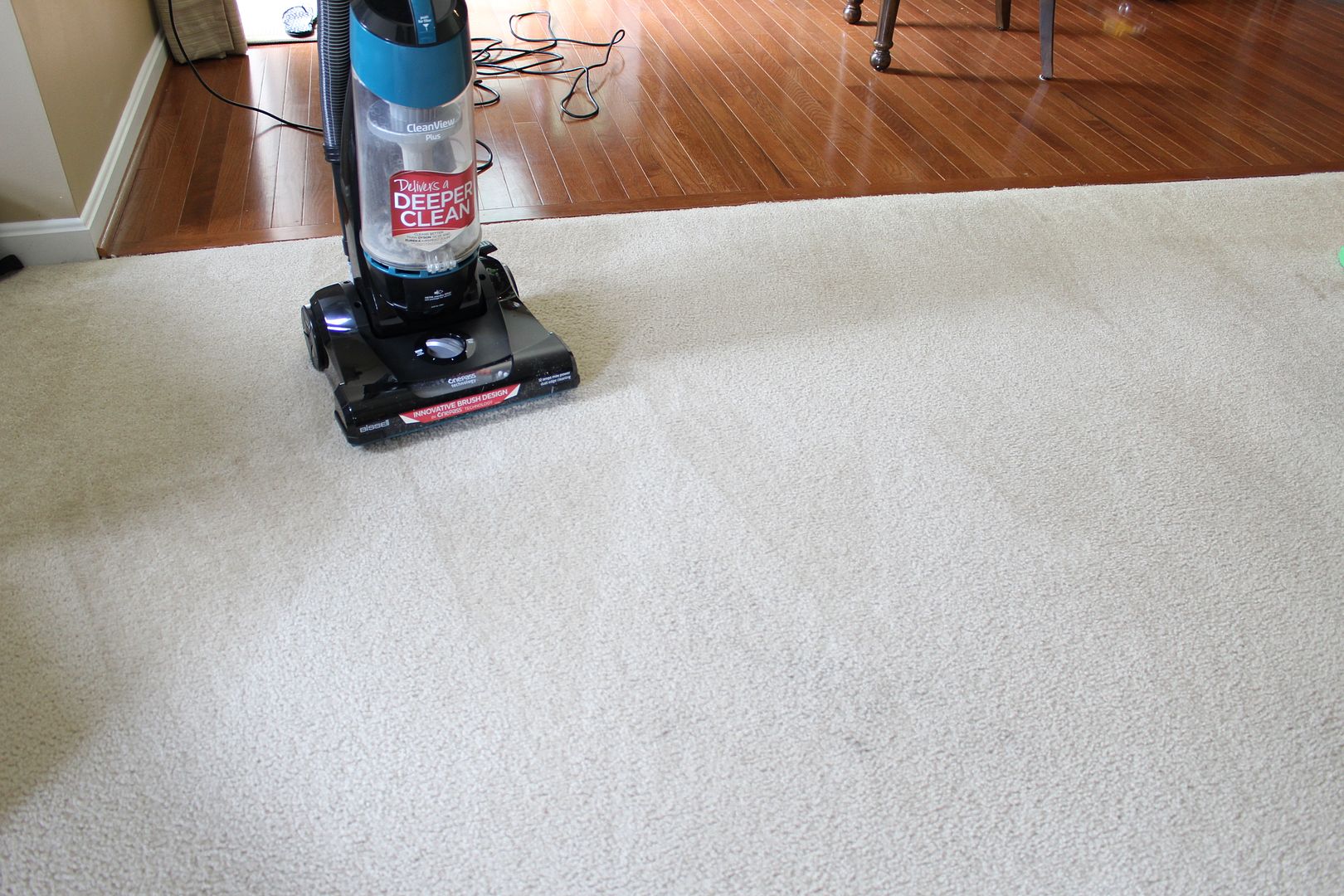 They say the proof is in the pudding, right? Well, here is my embarrassing proof...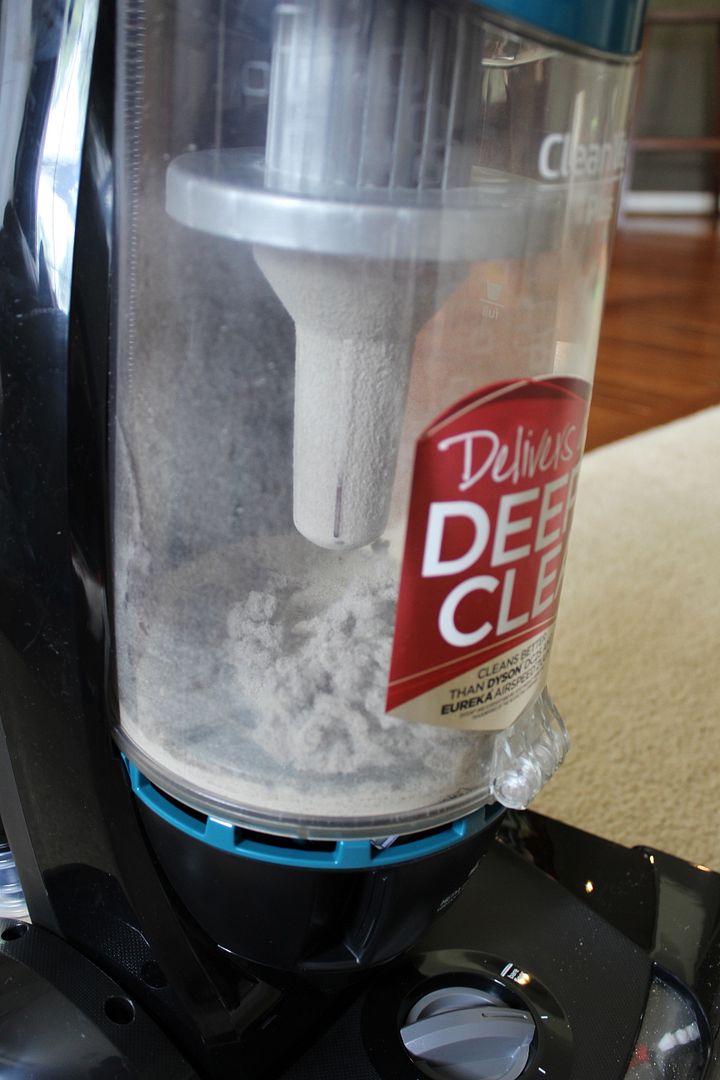 That would be the gunk picked up from one pass over my living room. Oh, and I vacuumed the same space just 2 days prior. So nasty. I am thrilled to have this vacuum and couldn't be happier with it's performance. The Bissell CleanView Plus retails for just $89.99 and outperforms vacuums I have spent way more on. I call this a great buy!
Check out Bissell on Facebook, Twitter, Pinterest and YouTube to find out more!
| I was selected by Mom if Forward Blogger Network to receive this vacuum and compensation in exchange for my honest review. All opinions are my own. |