This is a sponsored post written by me on behalf of Huggies Pull-Ups.
Cooper was almost 3 when we finally potty trained him. He was content in his diapers and since he wasn't in daycare or preschool, I didn't really think about it. We just chugged along, until he learned to take his diaper off. If you've experienced this startling event as a Mom, you know just how terrifying it can be.
Oh. My. Gosh. Now what? He can take his diaper off!!!! My house will never be the same!
Luckily for us, Cooper potty trained very quickly and easily. He was ready.
Fast forward 2.5 years.
Callan is 19 months and just learned to take his diapers off. He tells me when he's got a dirty diaper. He's giving me all the signs of being ready. But, he's 19 months! I have a feeling this will be a longer process than Cooper's was, but who knows. I'm a little nervous about it this time around.
I'm worried it will take a long time. That our carpet is going to become disastrous. That our summer traveling will be quite dramatic-filled with twice as many potty breaks.
So, I'm going straight to Pull-Ups this time. With their fun Monster University designs and all the leak protection my carpets crave, I have a feeling this will be the answer to my potty training fears. I know Callan isn't ready to wander around the house nudie on the bottom half just yet, but I do know he can be persuaded by a call from Mike and Sully to go try to potty. Yes, they will call you for a potty break reminder!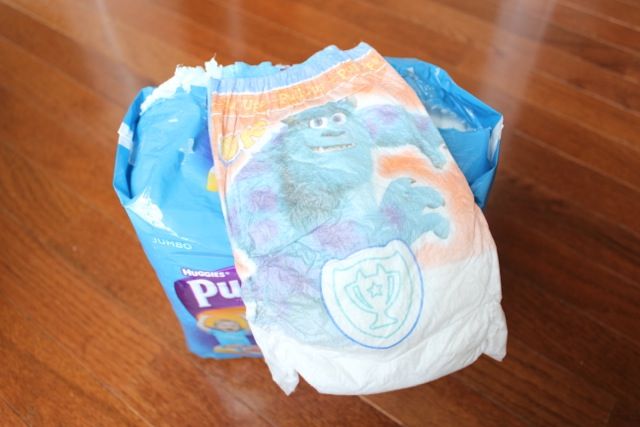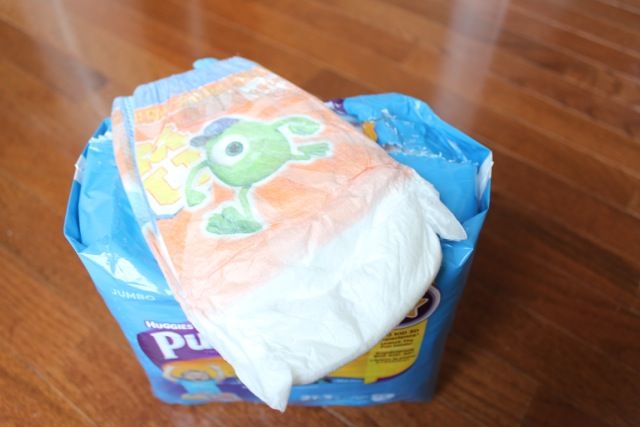 Potty training is a learning experience every time, as all kids are just different. You don't really know what to expect from them. What they all need is encouragement, patience and lots of praise for a job well done. I'm excited to start this adventure again!
Pull-Ups help take the scare out of potty training by making it fun and easy with new Monsters U character training pants! You can help make potty training easier by staying consistent and using rituals like the potty break. Make it a game and ask your toddler, "What does a little monster take?"…"A Potty Break!"
Visit Pull-Ups.com and "like" Pull-Ups on Facebook for more potty training tips and resources.
This is a sponsored post written by me on behalf of Huggies Pull-Ups.