This post is part of a social shopper marketing insight campaign with
Pollinate Media Group
™ and
Clearasil
, but all my opinions are my own. #pmedia
#SuperFruits
http://cmp.ly/3/8vNxcO
.
I have a little confession.
I have Mom acne.
I never struggled with bad skin as a teenager or my early 20's. Some breakouts here and there, but nothing major and certainly nothing I would consider acne. With my first pregnancy, I noticed that I was breaking out much more. We had recently moved across the country and I just thought it was due to the climate change. Not so much. Those darn pregnancy hormones messed me up good and I still struggle with regular breakouts.
I never leave the house without makeup. Like never. I have trouble spots on my chin and around my hairline where I tuck my hair behind my ears. I can't remember the last time I didn't have a breakout there, actually.
I jumped on the change to try Clearasil's NEW! Daily Clear Refreshing Superfruit Cleansers, available at Walmart.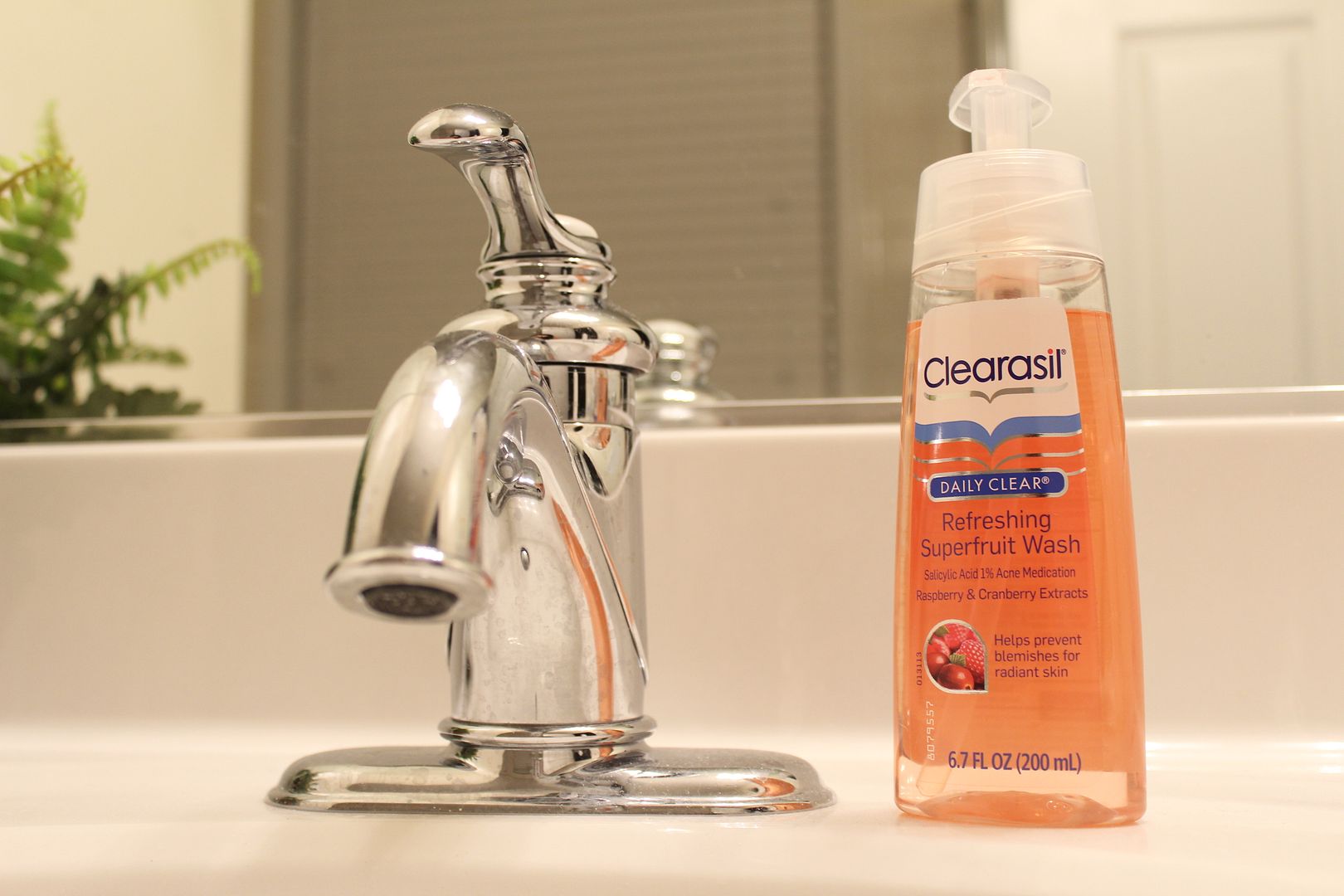 Let me tell you. It smells like I smushed my face in a bowl of fruit. It's nothing less than amazing.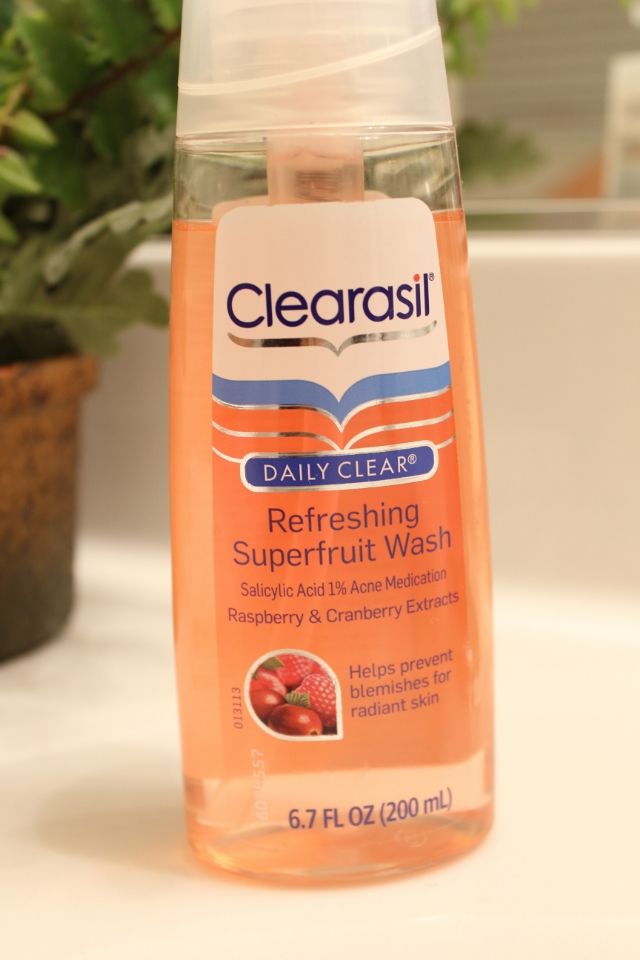 The cleaner is light and contains actual raspberry and cranberry extracts. It also has
1% salicylic acid, which is the ingredient that has helped me control my mom acne the best. This cleanser contains enough of this key acne ingredient to work, but not enough to dry my already dry skin. Perfecto.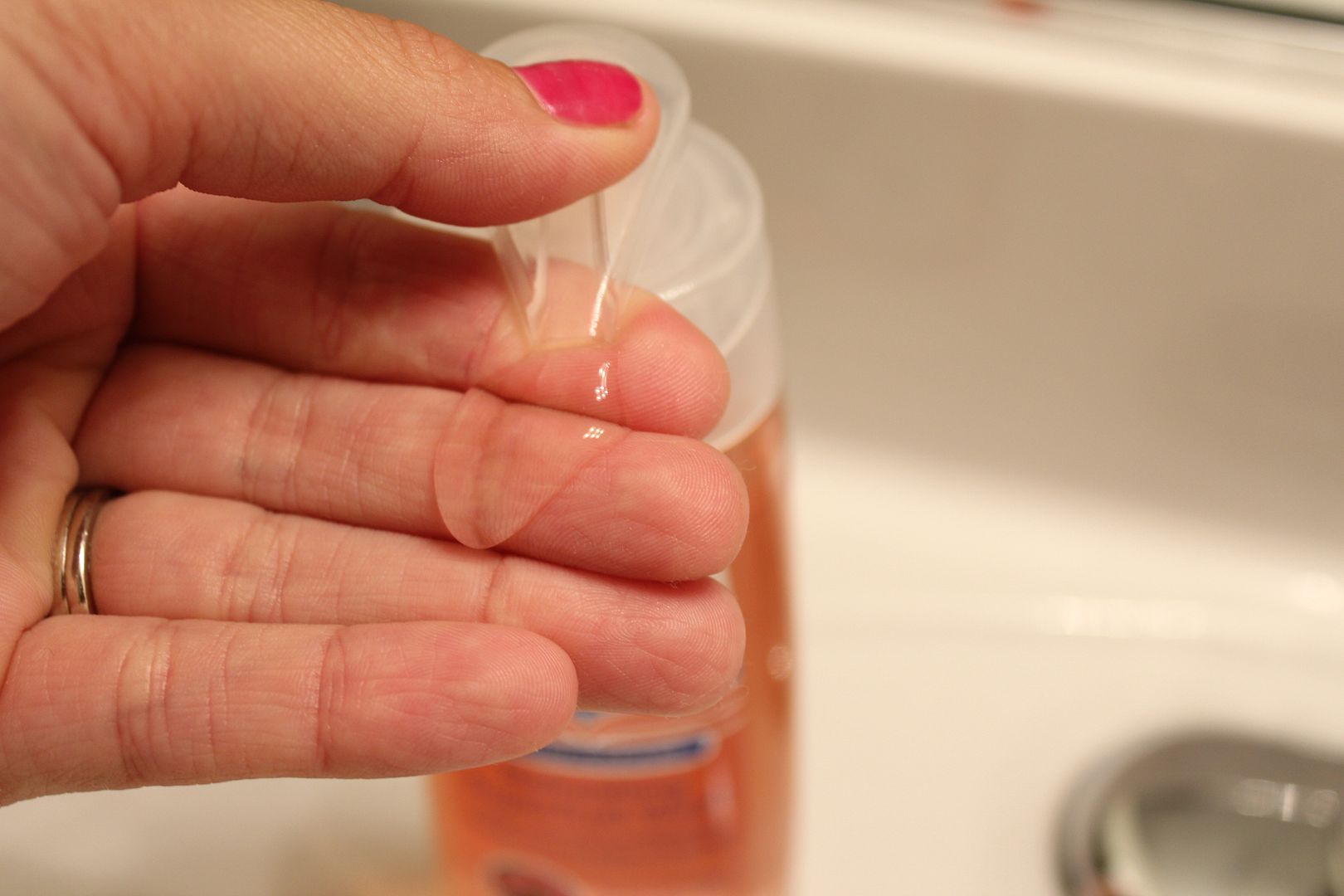 Don't let the clearness of the cleanser fool you, though. This stuff foams right up to clean off your makeup and really give you that clean feeling.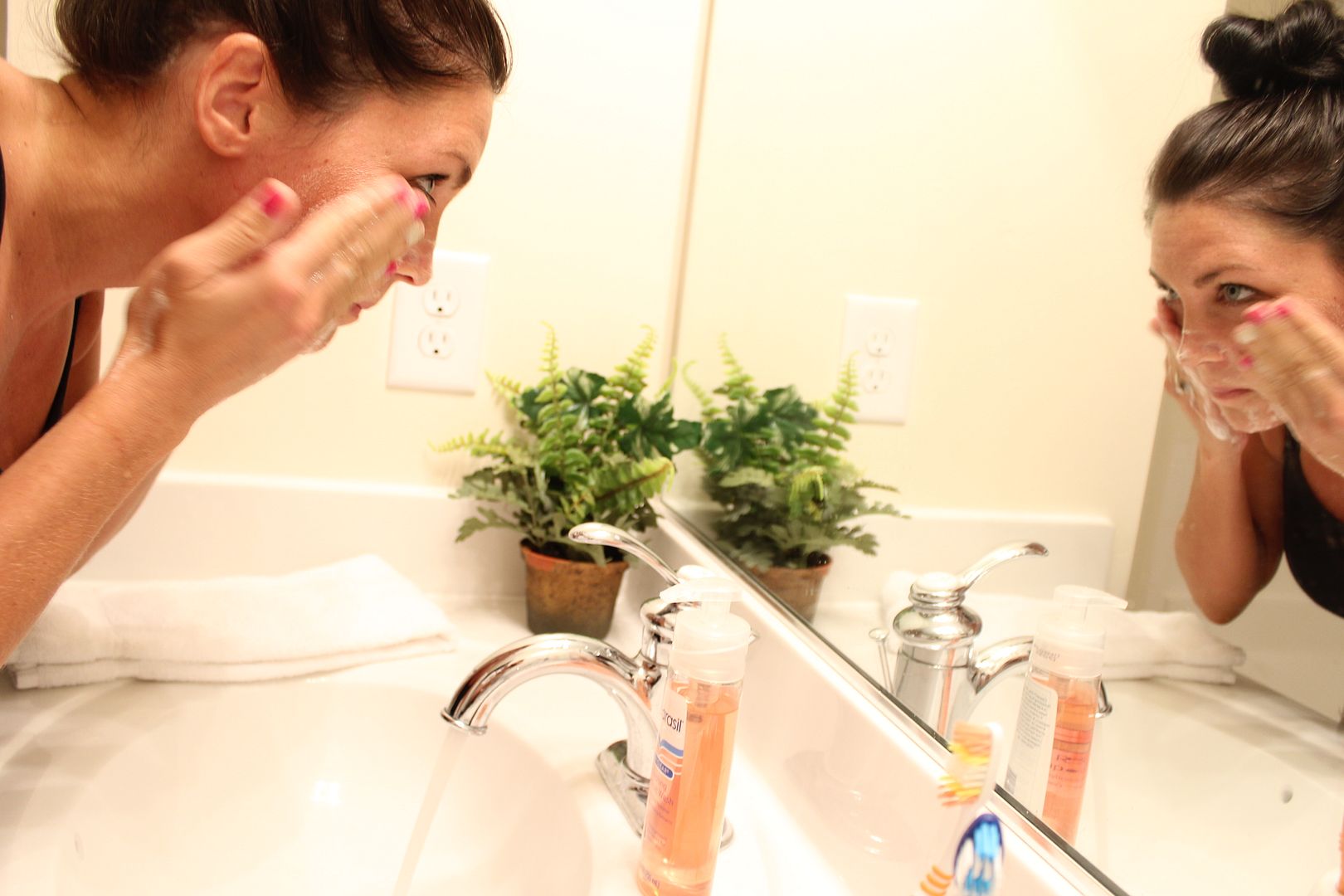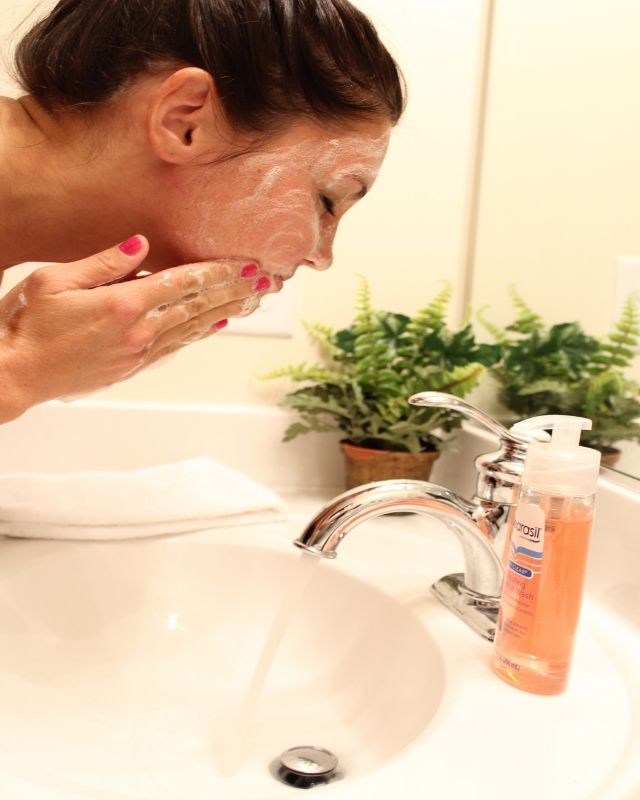 I've used
Clearasil's NEW! Daily Clear Refreshing Superfruit Cleansers for about 1 week now. My face is surprisingly clear for me right now. Still some spottiness on my chin, but if I'm posing a bare faced pic? It's a winner.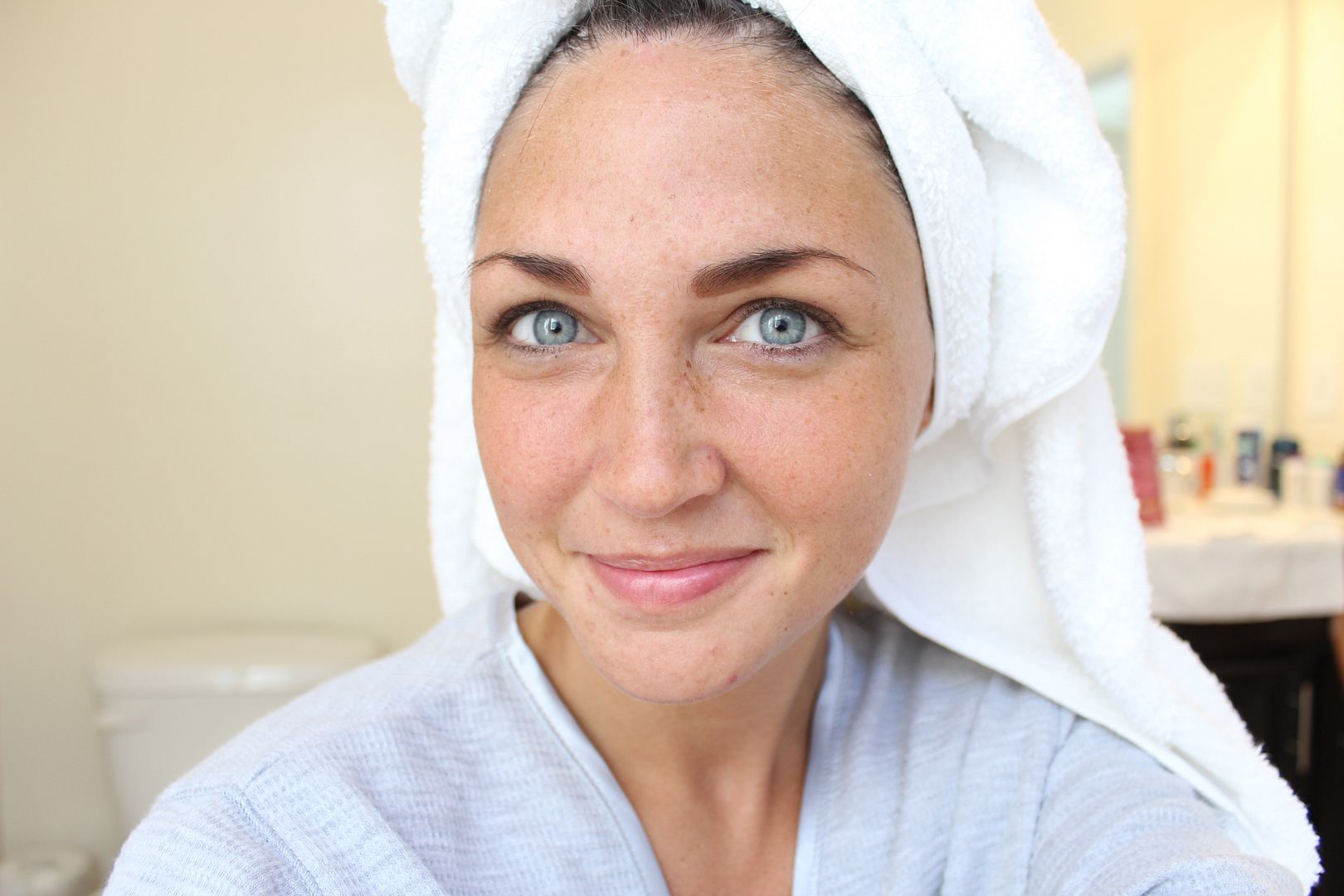 You can't really pass up trying this superfruit cleanser. It's $4.97 at Walmart and you can go here to grab a $1 off coupon!
Has motherhood changed your skin? Do you struggle with mom acne? Try out
Clearasil's NEW! Daily Clear Refreshing Superfruit Cleansers and let me know what you think!