Did y'all know that I used to be a Barista? Yep. Through nursing school, I wore that Starbucks apron proudly. I loved making fancy drinks, seeing regular customers and of course, drinking all that coffee myself. I loved that job so much, that after I graduated and worked as a nurse, I kept working there. I would open at 4am and do a 4 hour shift before my nursing shift started. It was awesome. Until I realized that I couldn't go on very little sleep anymore, no matter how much coffee I drank.
10 years later, I'm still a huge fan of the good ole joe. But probably the last coffee drinker on the face of the planet to not have a single cup coffee maker. Until now. I just got the Starbucks Verismo brewer from Staples. And take a look, it's champagne!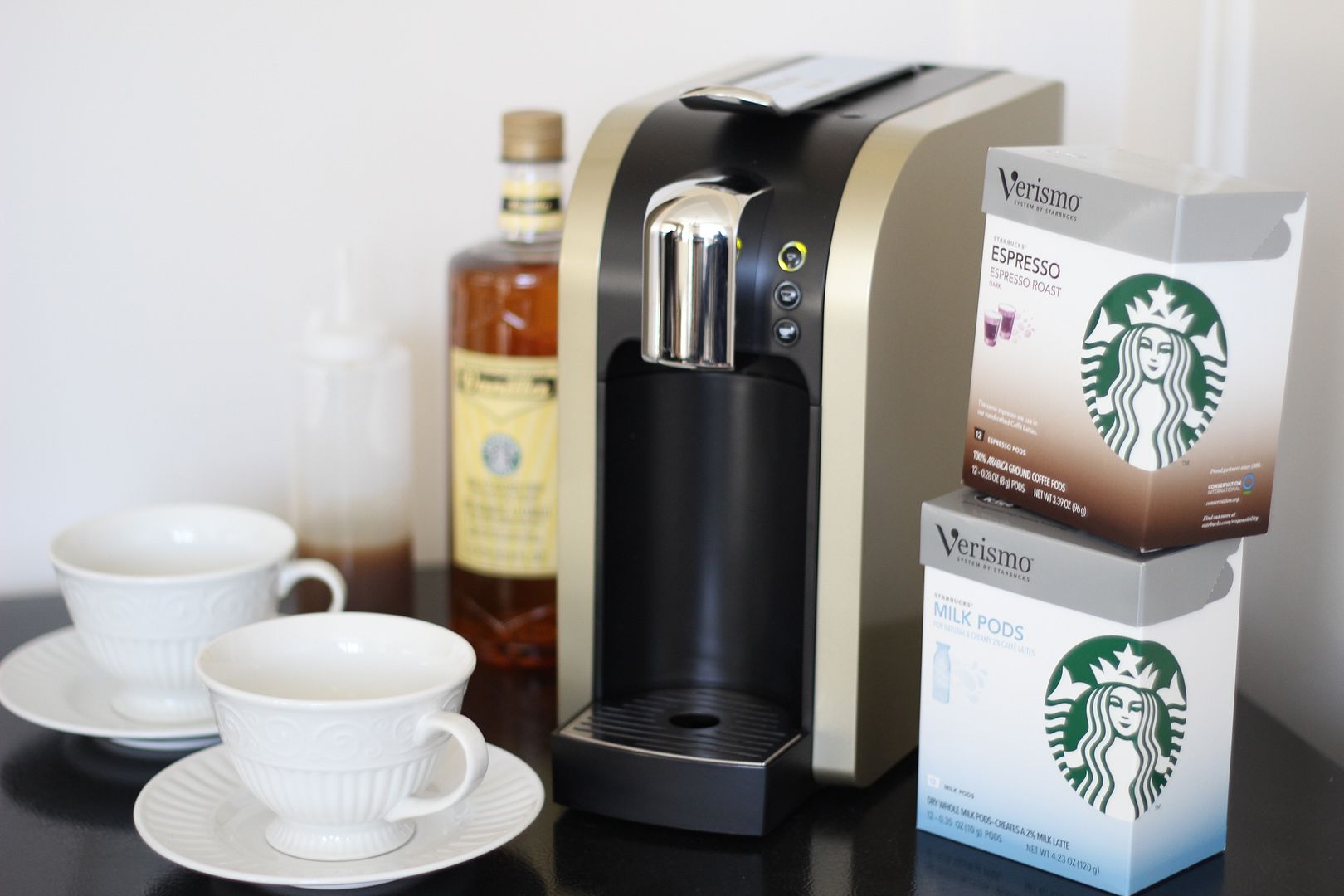 This beautiful little machine makes a darn good cup of coffee. The House Blend pods are my favorite variety for a good cup of coffee in the morning.
But, the barista in me loves this machine for more than just a good cup of coffee. The Verismo won my heart when it gave me a Starbucks Caramel Macchiato at 7am, while I was in my bathrobe. See, the Verismo has Milk Pods and Espresso Pods that let you create a "fancy drink" right in your own house.
First up, I bought a bottle of Starbucks Vanilla Syrup. It's the same thing they use behind the counter and it comes in a bottle big enough to basically last your whole life. Put a Tablespoon of that stuff in your cup and get to brewing.
The milk pod actually makes the milk froth up a bit, creating a thin layer of foam on top. When the milk pod is done, run the espresso pod right on top. You know what's next. Ooey gooey caramel. You can use the stuff you find with the ice cream toppings, or make your own. Give a generous drizzle of that stuff over the top and you're ready to serve!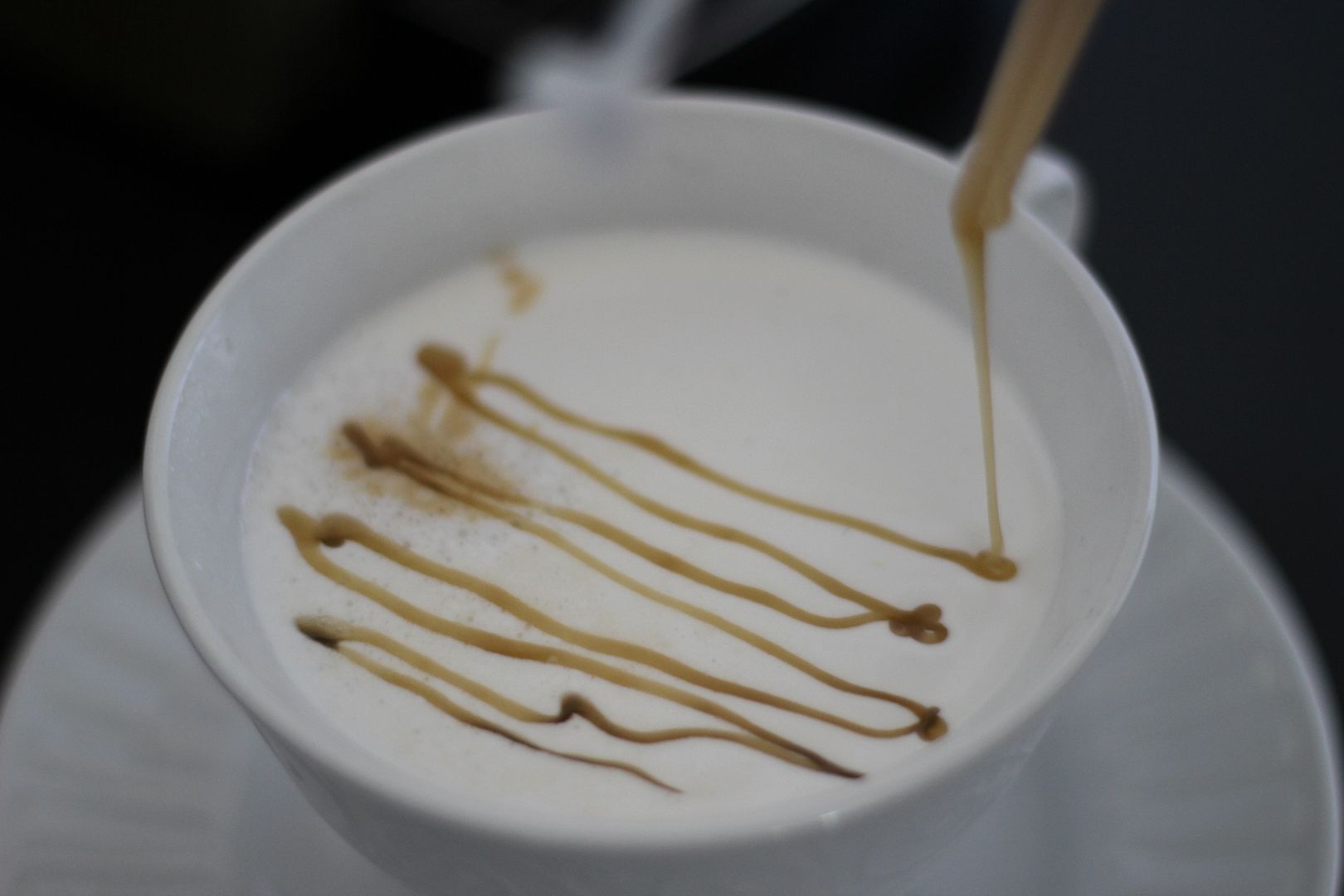 At 7am, when I just finished packing lunches, fixing breakfasts and am about to start on the mountain of laundry, a fancy coffee is just what I need. And I love that I can make it now in the comfort of my own robe!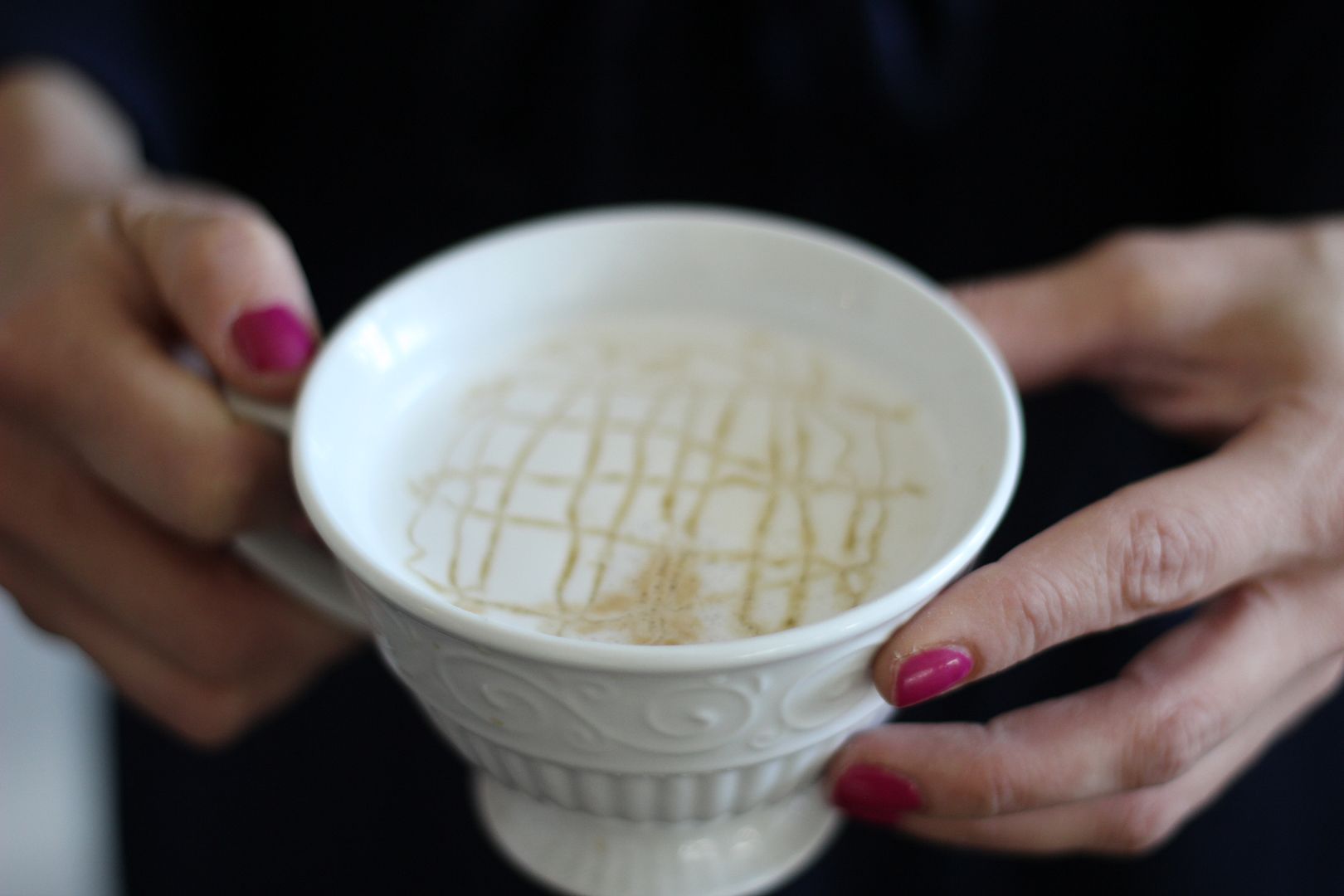 Now that the weather is warming up, the Verismo would be perfect for an iced drink as well! Put your vanilla in the bottom of a 12 oz glass, as you would in a hot caramel macchiato. Fill the glass halfway with ice, then almost to the top with the milk of your choice. Brew one Verismo espresso pod and pour it through the center of your drink. Drizzle with the caramel and enjoy!
I am so excited to keep trying new drinks in the Verismo.
I will also be impress guests this weekend with some coffee alongside dessert!
I was given the above Verismo brewer by Staples in exchange for my review. All opinions are my own.