Did you know brushing should begin as soon as your babies first tooth comes in? I totally didn't with my firstborn. 3 months into motherhood, I was still busy trying to get into routine and back to normal. By about 5 months or so, I realized we needed another toothbrush in the mix! Luckily, with baby #2, we were well prepared when that first tooth came in.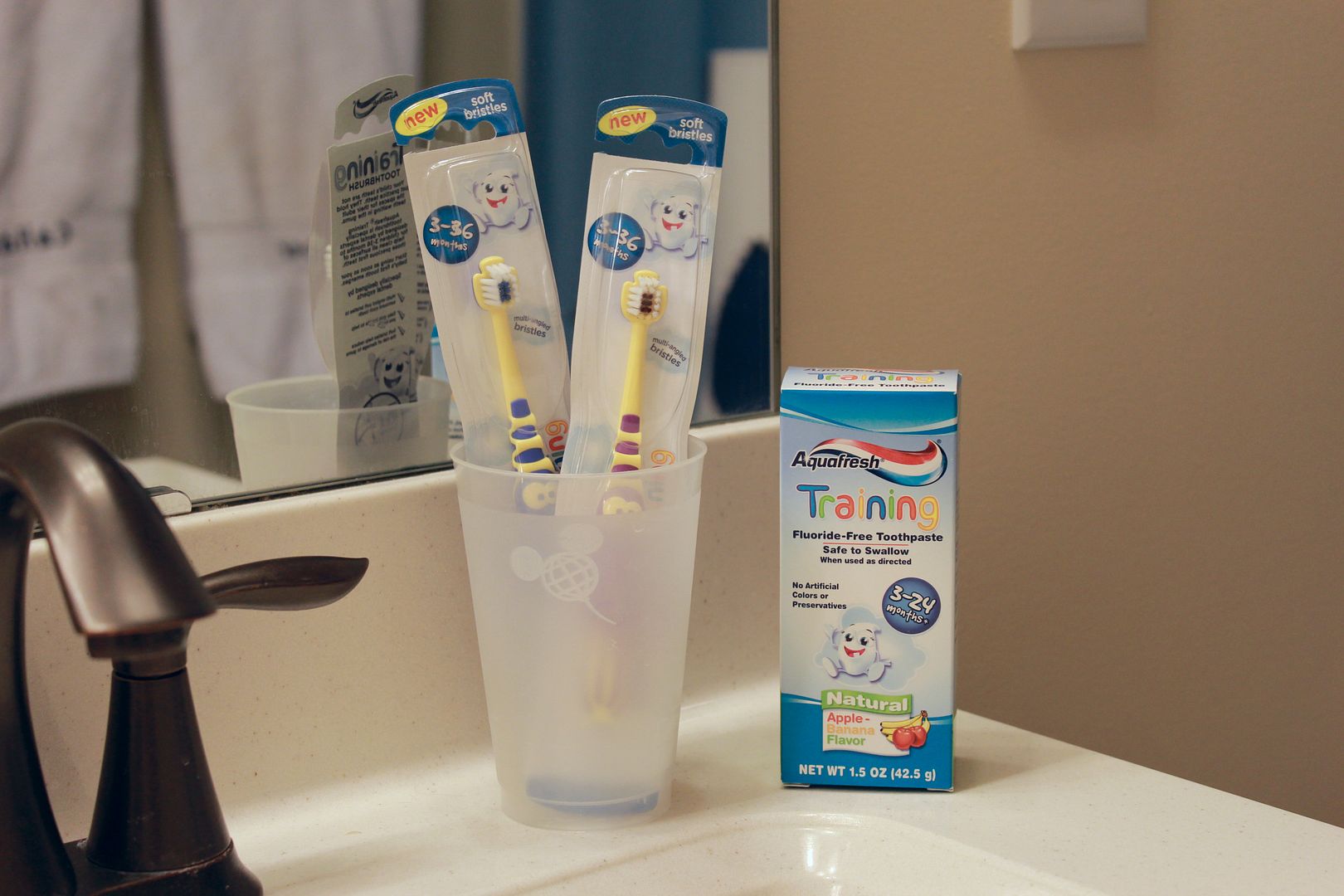 Compared to your tooth enamel, your baby's is 50% thinner. That's why you need expert protection! The little mouth experts
™ at Aquafresh have
specially formulated their training toothpaste to be just what your baby's little teeth need.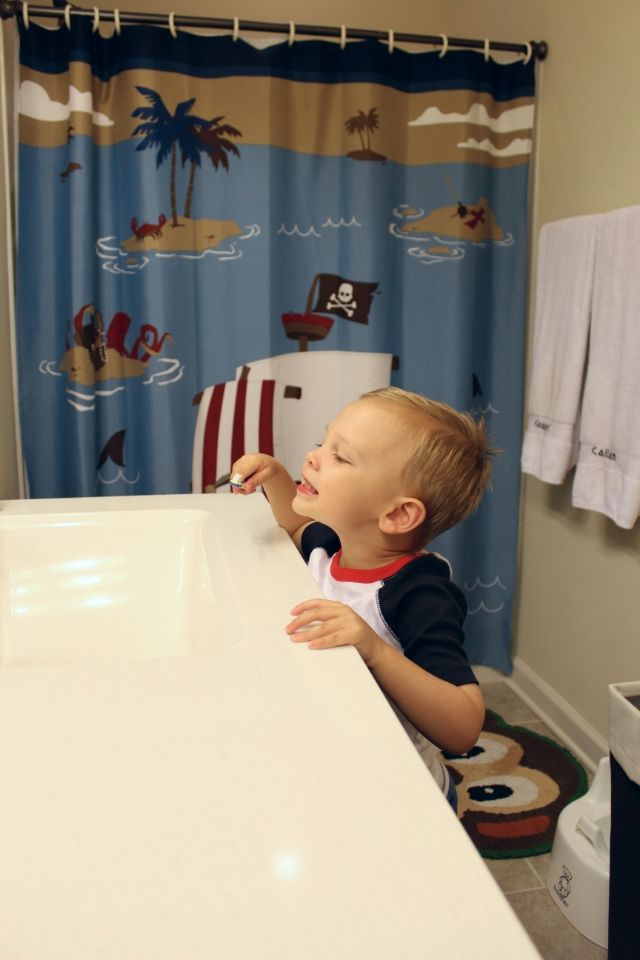 Callan thinks brushing his teeth is so much fun, especially when big brother is brushing his right next to him. He loves stand on the stool, even though he can barely see over the sink. He also loves to brush himself. I take a turn, then he takes a turn. Making brushing a fun routine is essential to keeping your kids teeth healthy!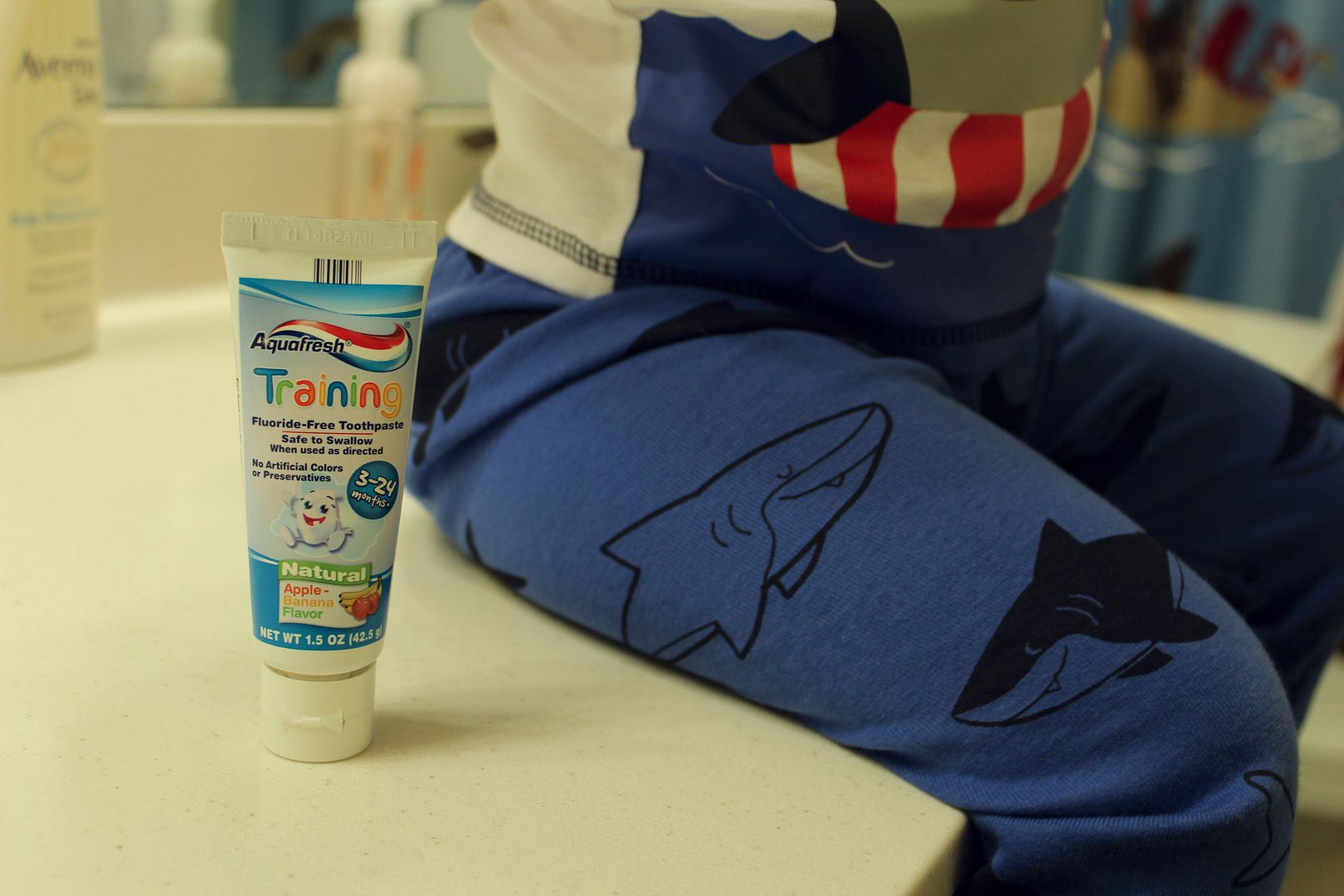 Fluoride-free and safe to swallow (when used as directed), you can feel good about your little one using Aquafresh training toothpaste. With no artificial colors or preservatives, it's a natural choice, too. It's all we've used for our little guys until they learn to spit and we have 2 little mouthfuls of healthy teeth!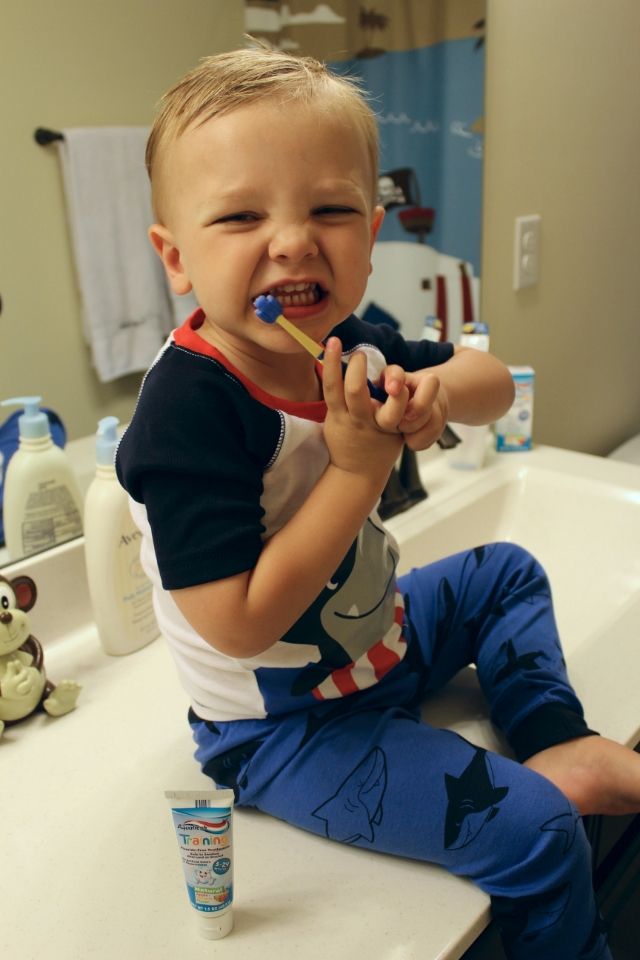 Have a baby 2 or under? Head over here for a coupon to try Aquafresh for your little one!
Please use product as directed on label.
Disclosure: This post was sponsored by Aquafresh through their partnership with POPSUGAR. While I was compensated by POPSUGAR to write a post about Aquafresh, all opinions are my own.