Time for cleaning? What's that?! I will be the first to admit that I put off cleaning my shower for longer than I probably should. Why? Because it takes forever. It's a fully tiled shower with a glass surround. Plenty of space to get filthy.
So when the folks behind this Quickie household scrubber asked if I wanted to try it, I was all over it. I got the scrubber, some replacement heads and those super cute gloves in the mail.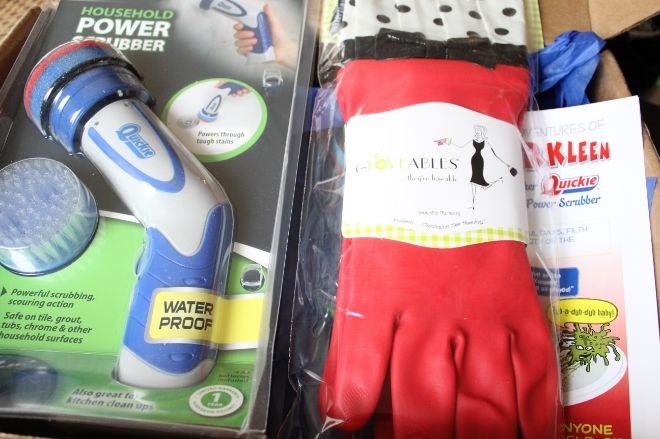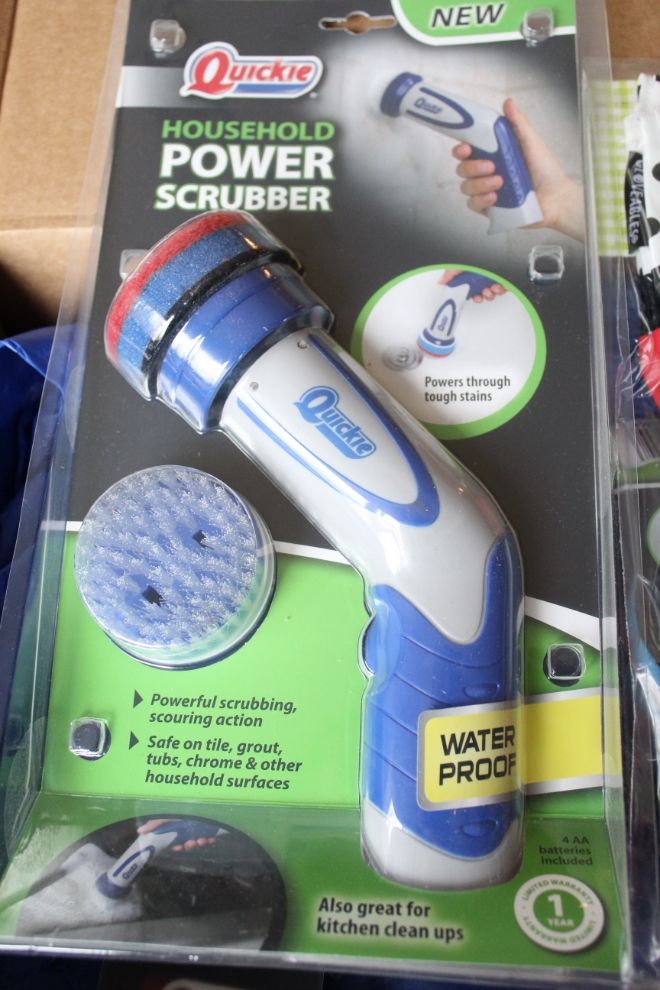 And off to cleaning I went.
Now, don't let the grime of my shower change your opinion of me. I mean. I would much rather spend my time shopping than cleaning these bajillion grout lines.
After spraying a little of my normal cleaner, I tried the flat scour pad first. It started to get all that ground in grime off the middle of the tiles like a dream. All I was going was holding the scrubber as it quickly spun and did all the work.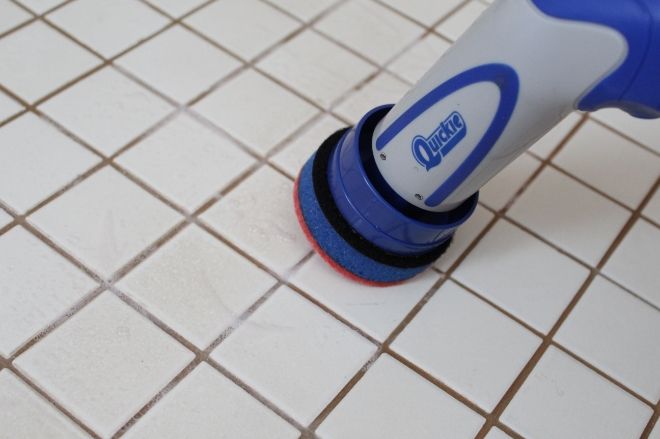 The I tried the brush attachment. That sucker did a number on my grout. By the time I was done, the soap bubbles were the grossest brown/pink I've ever seen.
Here's a before and after. And that ground in funk? Was so easily gone!
When I saw the size of the Quickie household scrubber, I honestly thought it would take forever to cover all the surfaces I wanted to clean. It didn't! It was fast and I didn't feel like I needed to see the chiropractor when I was finished!
The Quickie scrubber is waterproof and battery operated. The small size actually made it really easy to get around the smaller spaces in my shower. It didn't quite get into the far corners, but that wouldn't stop me from buying it. I'm impressed!
Have better things to do than clean? Get the power of a Quickie!
I was given the Quickie Power Scrubber in exchange for my review of the product. All opinions are my own.