This is a sponsored post written by me on behalf of Joe Boxer available at Kmart.
I'm a sucker for all sorts of festive clothing. Monograms on everything, personalized shirts for the boys at each holiday and themed clothing for vacations; I love it all. Christmas is one of the best times to squish everyone you love into coordinating clothing. My favorite? Pajamas. We we started a tradition 2 years ago, that includes everyone getting a new pair of pajamas on Christmas eve. We all put them on to watch Christmas movies, then all have decent, hole-less clothing on for Christmas morning.
Last year was our first good pajama shot of the whole family and it's framed in our house. Makes me smile every time I pass by it.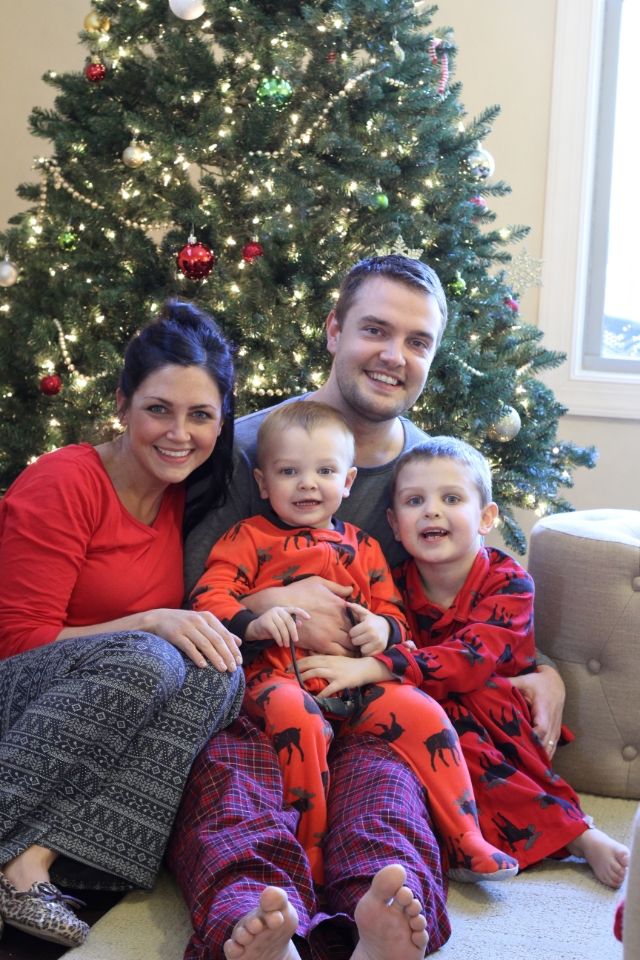 I love the festiveness the new jams bring to the Christmas pictures.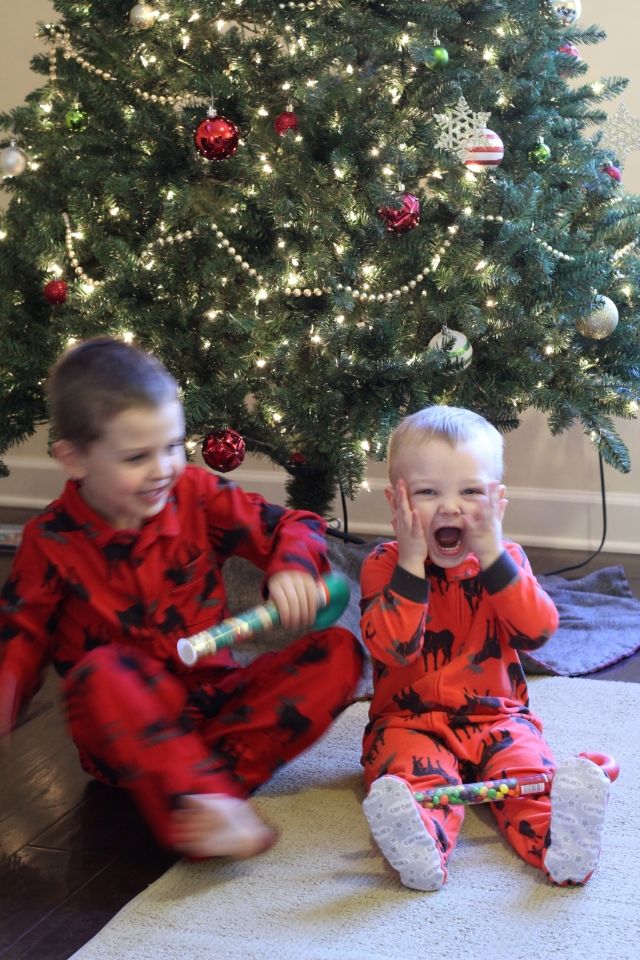 I think I've bought every style for each of us, from the old man button ups, to the basic cotton sets. I think my favorite style, though, is the tight leg bottoms. It just looks adorable on those little baby booties and I'm so excited that they are in for women this year!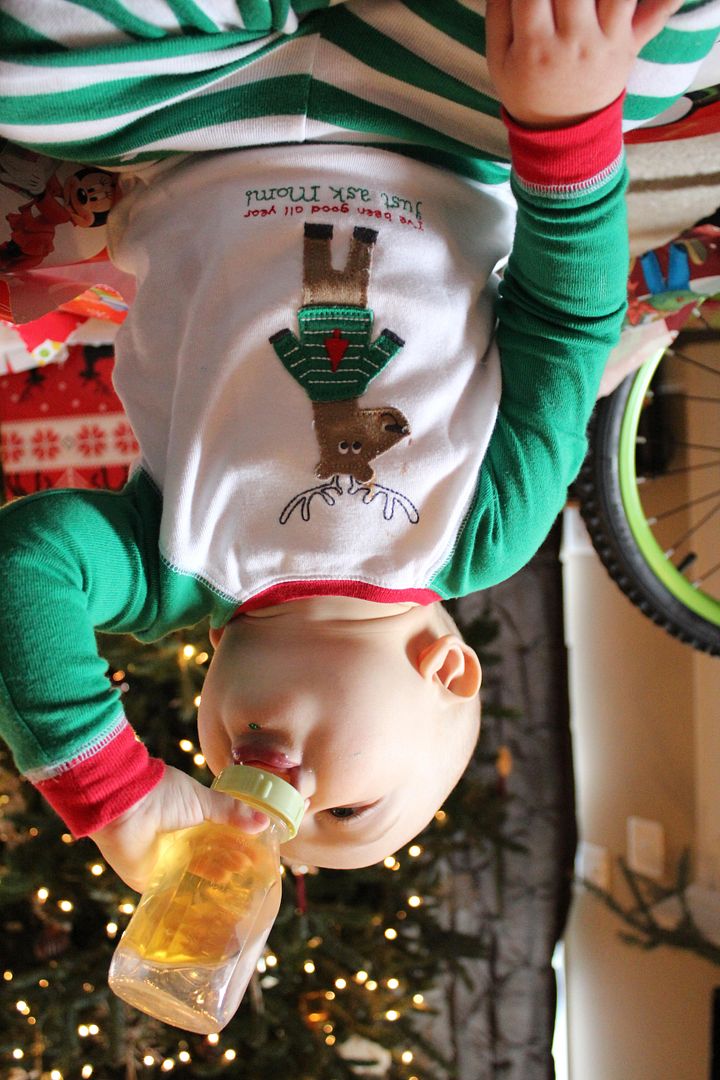 Joe Boxer has a large assortment of styles this holiday season, for men, women and kids.
Their holiday line, available at Kmart, comes wrapped up cute, perfect for putting right under the tree.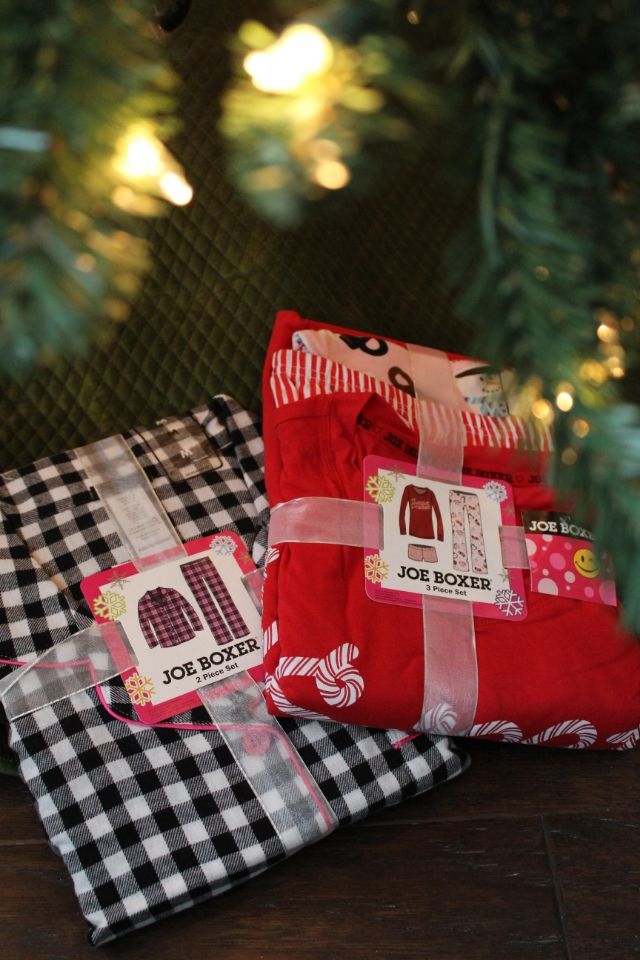 My favorite, the Sweet Dreams set, has already been unwrapped and worn by the Christmas tree with my favorite snowman mug full of coffee. I love that the set is 3 pieces, with candy cane stripe shorts for the not-so-cold North Carolina nights. They will be worn plenty between now and Christmas!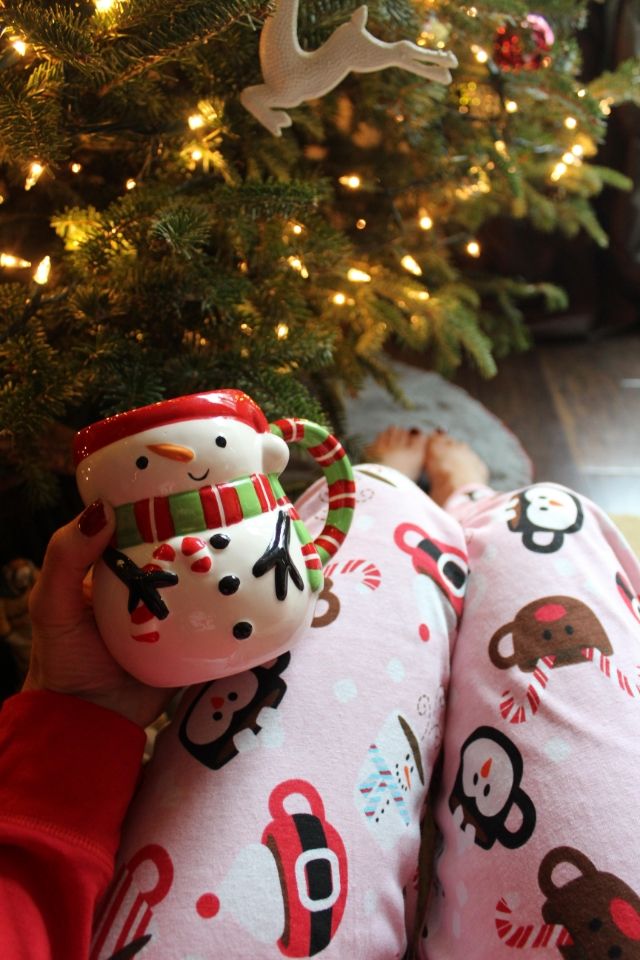 Kmart doesn't stop with just cute PJ's. They have really cute commercials for them, too! Check these out. I LOVE the preggo dancers!
Do you have a pajama tradition with your family?
This is a sponsored post written by me on behalf of Joe Boxer available at Kmart.