Disclosure: This post was sponsored by Target®

C9

through their partnership with POPSUGAR Select. While I was compensated to write a post about Target®

C9

all opinions are my own.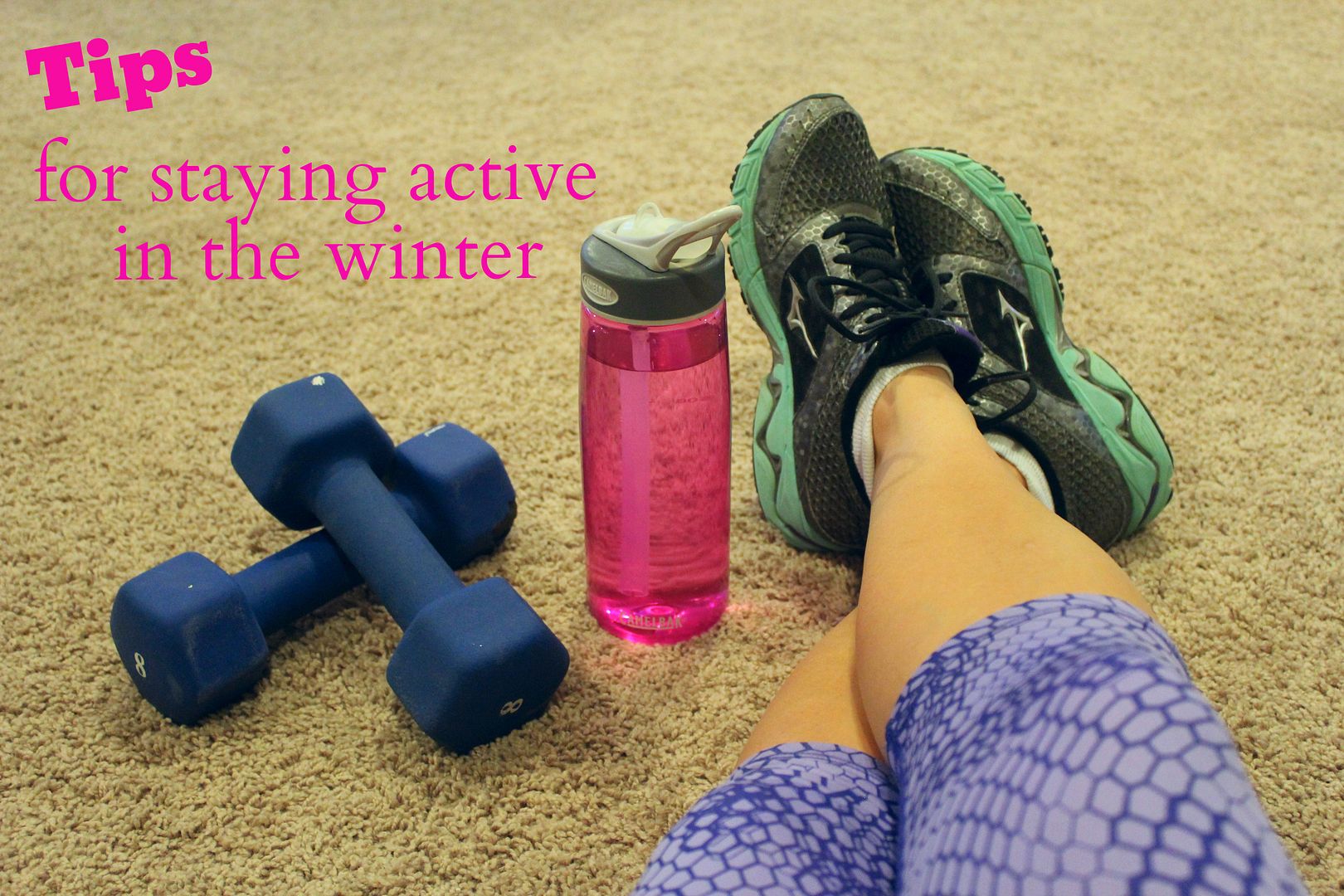 We're coming into the toughest season for me, and I'm assuming many others, to keep active and healthy. We're no longer motivated to look good in our shorts and bathing suits, the cold weather is making us crave comfort food and there are holiday parties filled with sweets and cocktails. Not to mention we're all super busy traveling, Christmas shopping and prepping for guest, that it cuts down on our time to do the things we really need to do.
I've learned that I don't have to commit hours to my day, or make huge changes in my life to stay active. I rarely work out for more than 30 minutes, but that's enough for me to feel good, be positive and accomplish my goals.
There are a few no fail things that help me stay on track during this time of year.
Schedule - The number one thing for me is a schedule. At the end of summer, I found myself slipping into the comfort zone, skipping workouts like it was my job. I decided that to get my mojo back, I needed it in my face. I printed a blank calendar and it's on my bathroom counter. Does it look great? Not really, but I will look a whole lot better if I stick to it!
Convenient workouts - I'm a mom and always have a child with me. If I'm going to stick to my workout plan, I need convenience. I spend about 30 minutes a day on whatever workout it is that I'm doing. I usually run early in the morning, or during naptime on the treadmill. That treadmill? Well, it's in the garage. Whatever works, right? If the hubs would get me a TV out there, it would be perfect! Hehe. (Have you ever had your picture taken while running? Not as easy as I thought it would be!)
I do P90X3 workouts with the hubs a couple times a week and Callan usually joins us. My pull up bar is in the guest bedroom door way and the hubs is right across in the playroom. I love working out together because we motivate each other. I'm also a hard core squat advocate. I added a 30 day squat challenge to my calendar this month, just so I made sure I got them done! I get those squats in during a phone call, while browsing social media, or while watching TV. Momma has to multi task!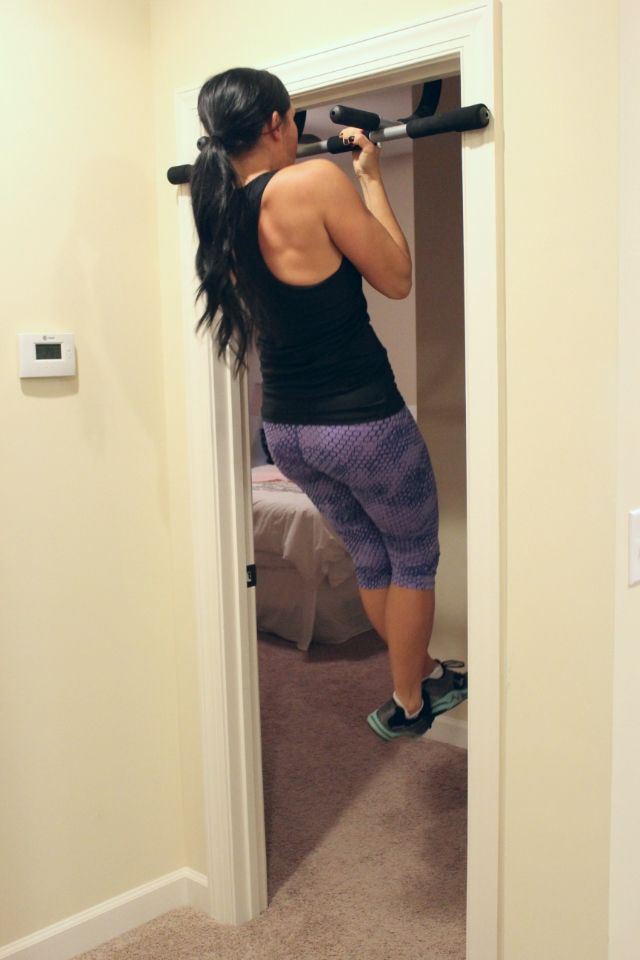 Cute workout clothes - Cute clothes make any event better and a workout is no exception! I have a very colorful drawer of gear that makes any sweat session more fun. One of my absolute favorite brands, is the C9 line from Target
®
. I can find all the current trends and colors that I see in more expensive stores at much lower prices. I love that it's easy shop for, too. I'm already regularly at Target
®
and don't need to make a separate trip to find exactly what works for me. I often wear C9 pieces on the weekends because of the comfort, and they're also great for casual walks with my boys around the neighborhood, or a little hike.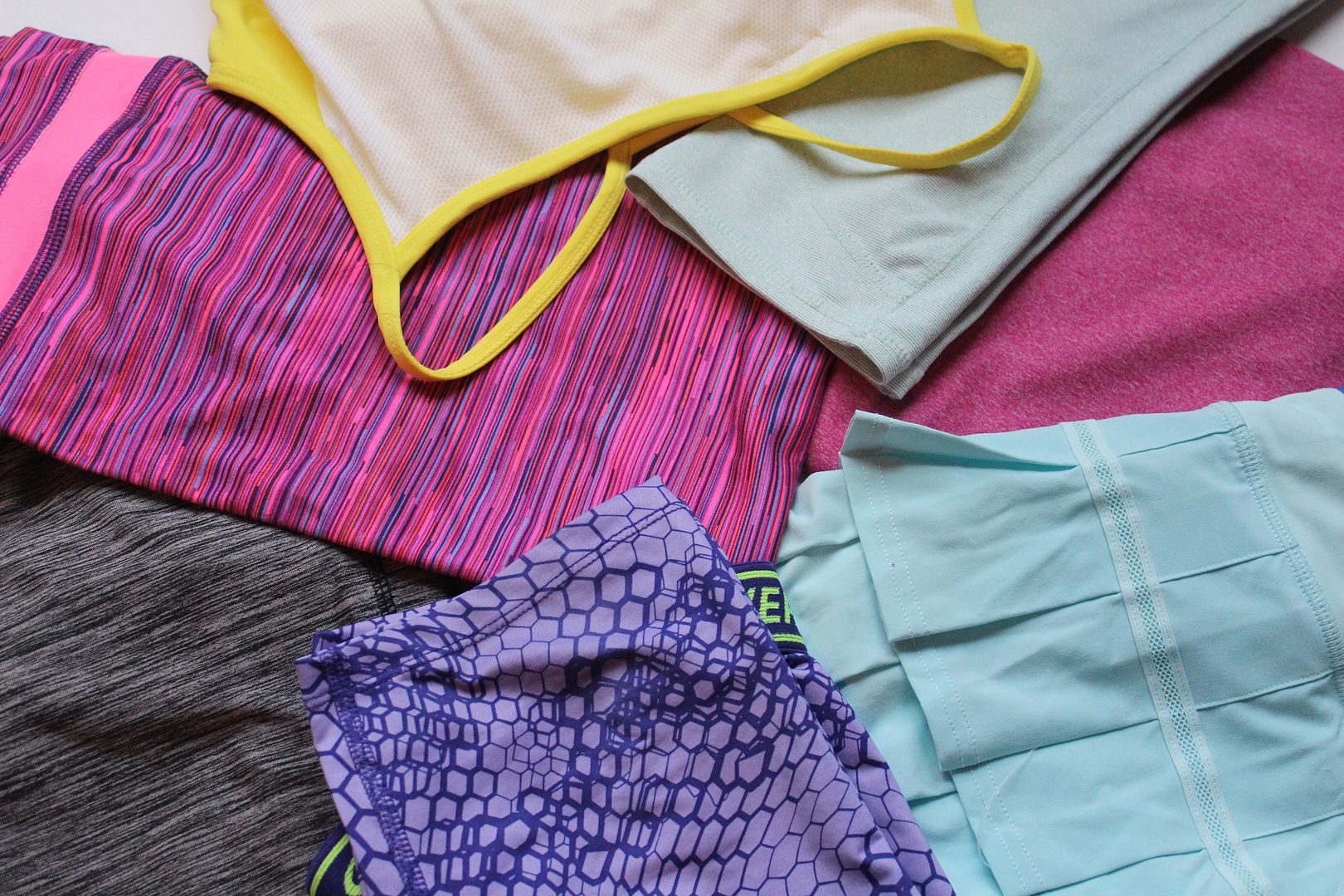 Dry Shampoo -
While you're at Target
®
grabbing your cute C9 athletic gear, grab some dry shampoo. I only wash my hair every 2-3 days because it takes forever to dry and I definitely don't have time for that. Instead of skipping a workout because of sweaty hair, I use a little dry shampoo after a workout to save me massive amounts of time!
Meal Planning - I don't know what I did before meal planning. It takes so much stress away from my evenings and gives me more time to be with my family. It also helps me make better food choices, instead of eating something quick and not as good for me.
The reality is, that if I get lazy now, I will seriously regret it come spring. I want to set goals for myself and feel accomplished in reaching them. I love setting a good example for my boys, that being active and healthy is a way of life that is attainable!