I first started running when we lived in sunny San Francisco. We were newlyweds living in the most gorgeous place, that had perfect running weather almost every day. It could be 100 degrees outside, but the lack of humidity made it perfect. I ran through 6 months of my first pregnancy and trained for my first half marathon with the hubs and a jogging stroller.
I had so much change in my body from running, that I was addicted. Not only physically, I was leaner with more defined legs and abs, but mentally, as well. Working out does something amazing to your brain, but running, for me, is the best. Pounding the pavement is always such a good release.
A training schedule helps me stay on track with so many other things in my life. You can't miss too many of your scheduled runs if you want to preform well. When I get up and get my run in, it seems like everything else falls into place that day. I'm pumped, moving and mentally in go mode.
While I was pregnant with baby #2, I signed up for my second half marathon. Some people thought I was a little crazy, but I knew having a goal was just what I needed to whip my postpartum body back into shape. I ran in the Rock n Roll DC half with my sister and 2 friends and it was such a rush.
A year later, I was ready for another 13.1. I entered the lottery for the DC
Nike Women's Half
and was thrilled to get in, along with one of my great friends. It was a fantastic race. So many women and so much energy. I beat my goal of 2 hours by just 16 seconds! (I'm turned around waving to my boys around mile 10 here!)
Since I'm pregnant with baby #3 right now, my running has been less than normal, as well as slower than normal. Nonetheless, it still feels so good to get moving.
Taking it slower means I have the time to enjoy the scenery of the gorgeous place we live.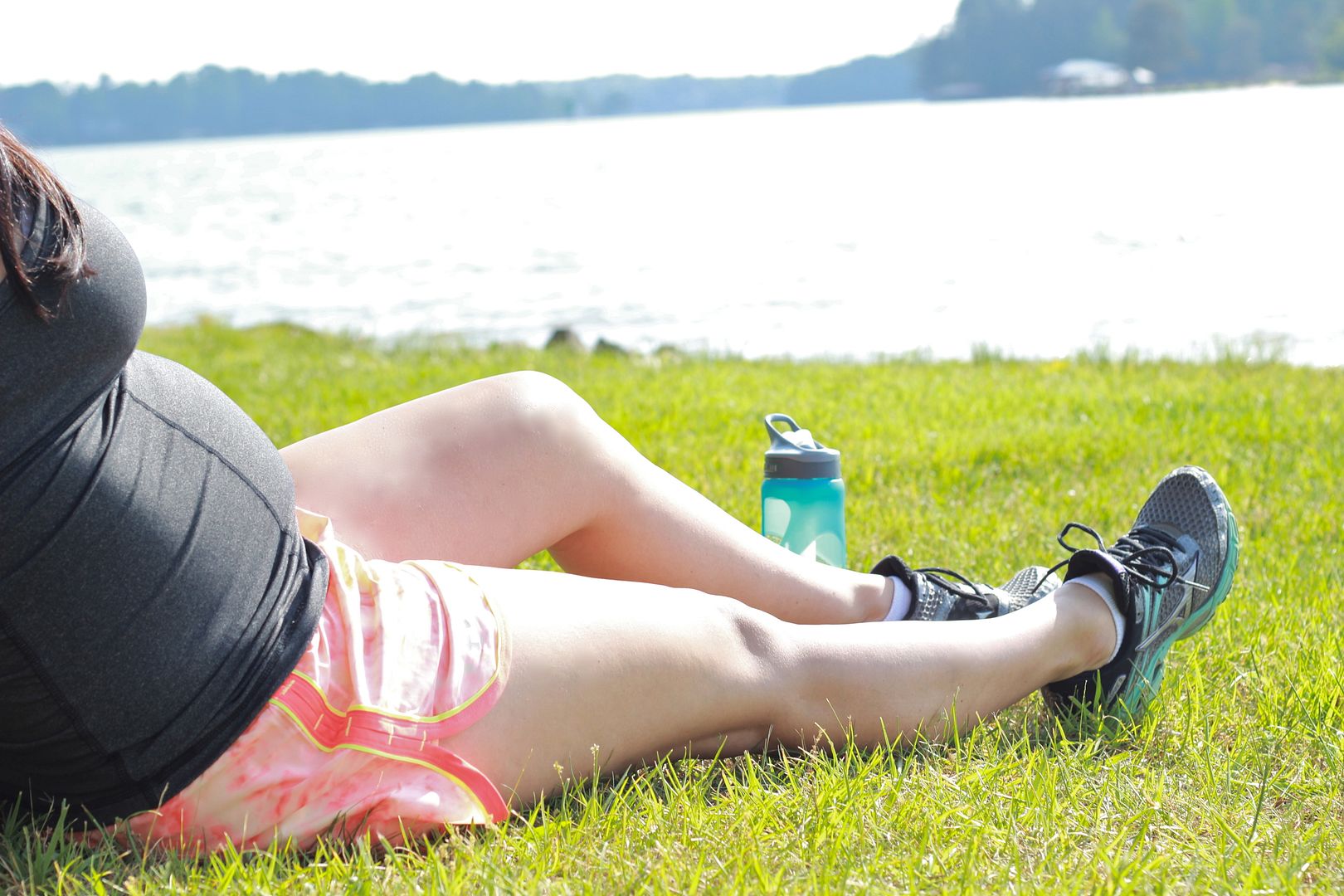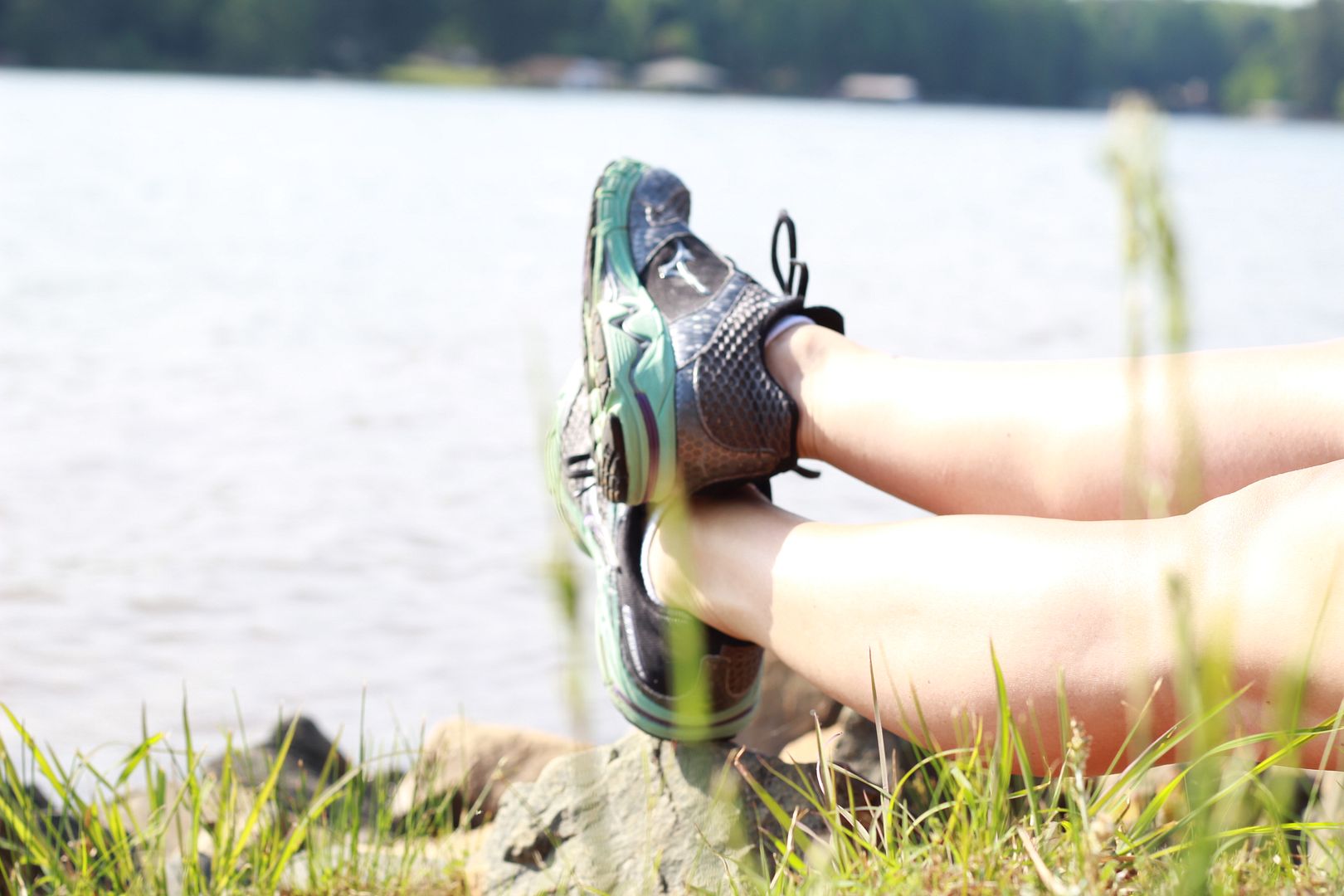 I'm currently searching for my next half marathon, which I'll run next spring sometime. After the baby is born at the end of the summer, I'll have all winter to train and get ready. That also means by next summer, I'll be bathing suit ready!
Zappos is a company that many people rely on for their running gear. They built their business by offering a large selection of footwear, but have added apparel, accessories, luggage and more in the past 15 years. Now boasting over 150,000 styles from over 1,000 brands, they'e so much more than shoes! With amazing customer service, always fast and free shipping and a free 365 day return policy, you can always count on Zappos. I count on them for a variety of my favorite brand of running shoes as well as tons of popular brands in clothing that I love.
This year, Zappos is the official sponsor of the Bay to Breakers race in San Francisco on May 17, 2015. If you're up for the #BaytoBreakingRecords challenge, head here to register!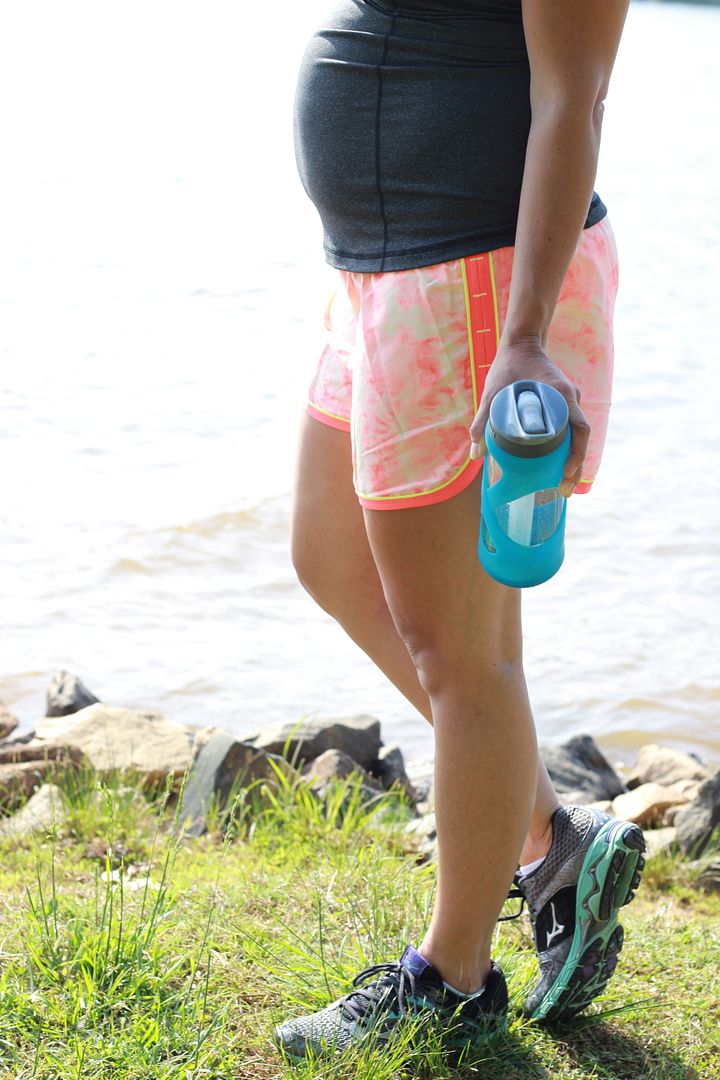 I was selected for this opportunity as a member of Clever Girls and the content and opinions expressed here are all my own.